Le Tour 2004! (Page 2 of 2)
We followed the Tour de France 2004 for a few days. My wife and I joined two friends that were also following the tour. Below are a some pictures of France mixed in with The Tour de France.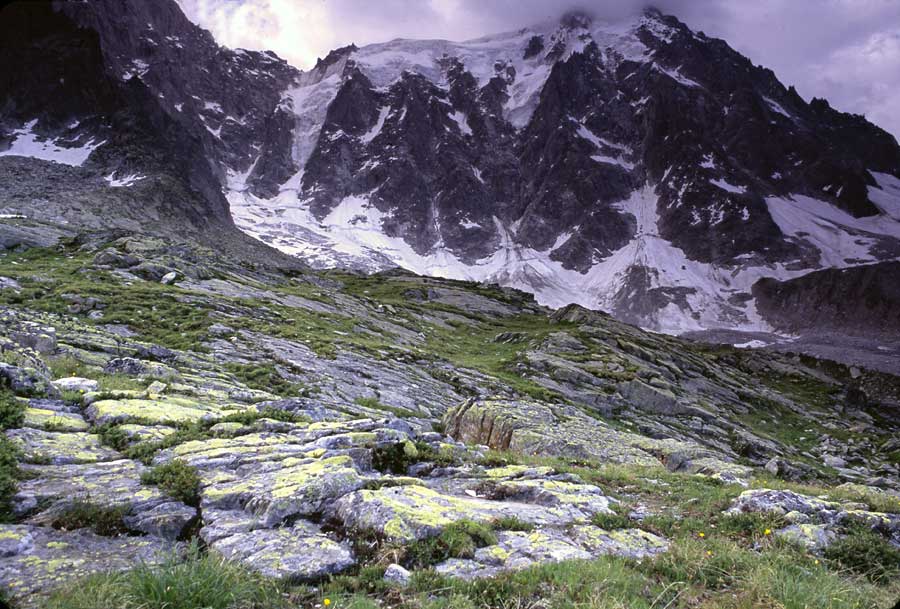 Looking slightly North of Mont Blanc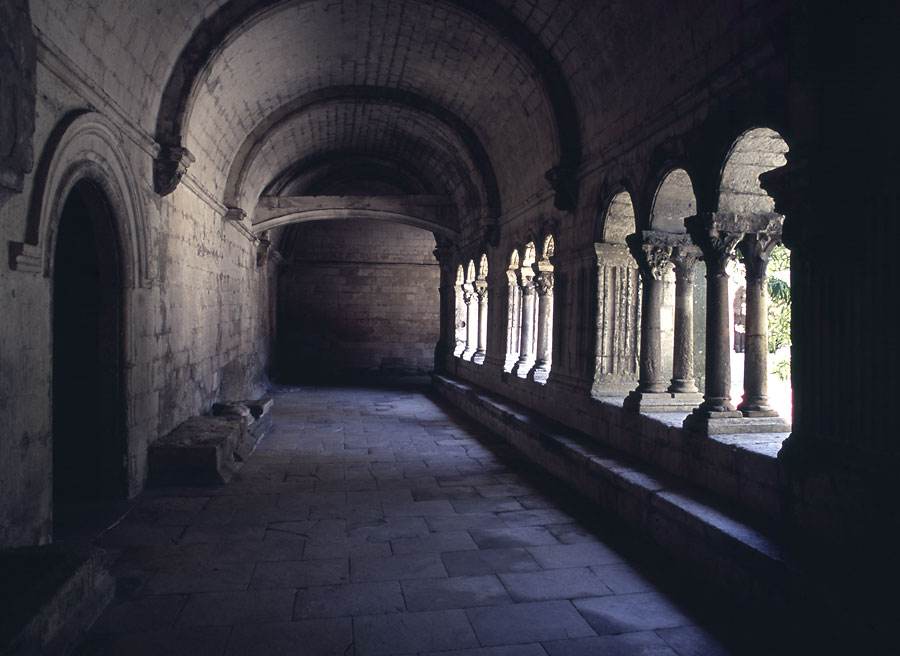 Abbey Courtyard.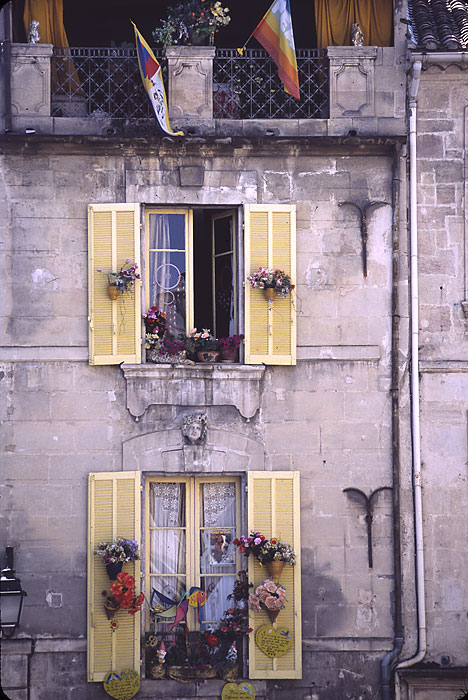 Flowers decorate French windows.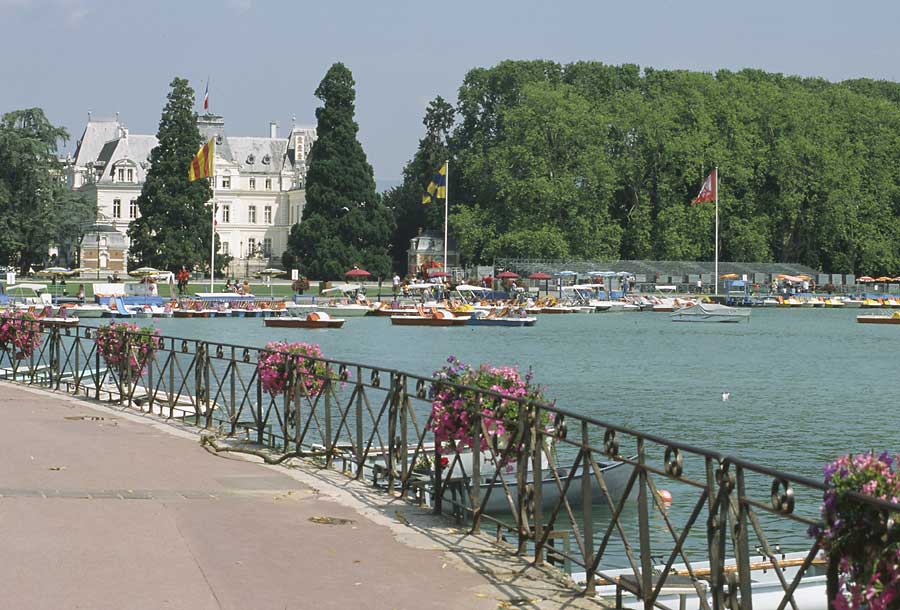 We stopped by Annecy on our way to the Alps. This Alpine town rests next to a beautiful lake.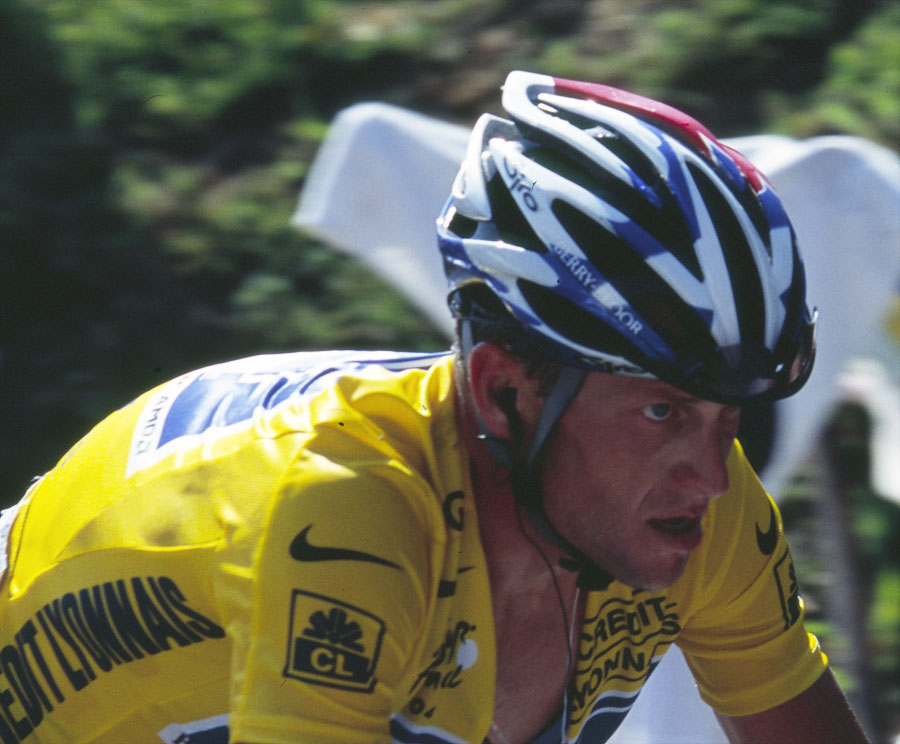 Back to Le Tour: Lance's complete concentration shown above as he nears the finish on a critical mountain stage.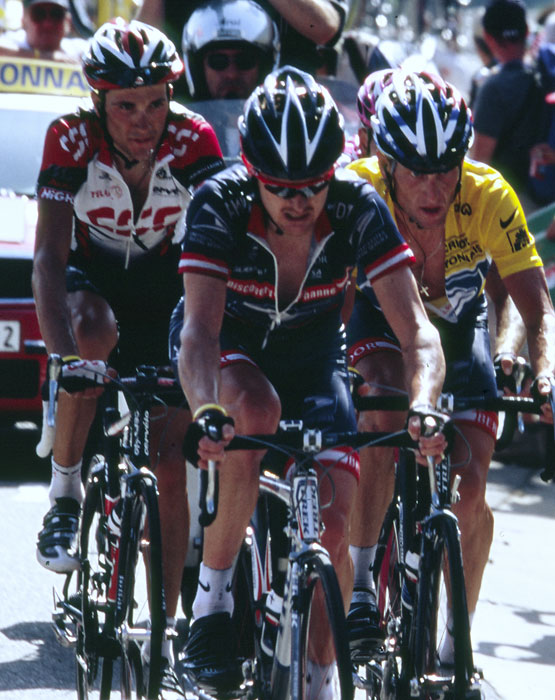 Lance drafted by his team mate as they approach the final summit for the day.
All three riders, including an opponent, wear a yellow "Live Strong" Wristband in support
of Lance Armstrong's cancer foundation (http://www.laf.org).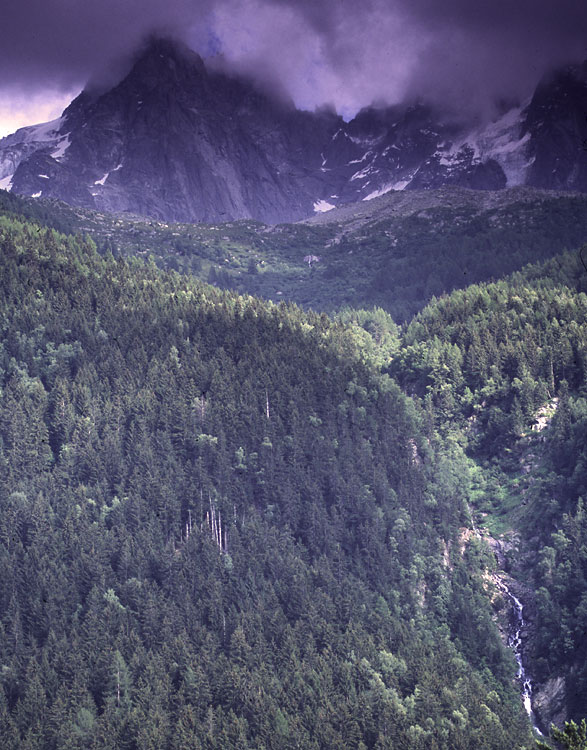 A waterfall on the lower right fed from the melting glaciers above (Chamonix).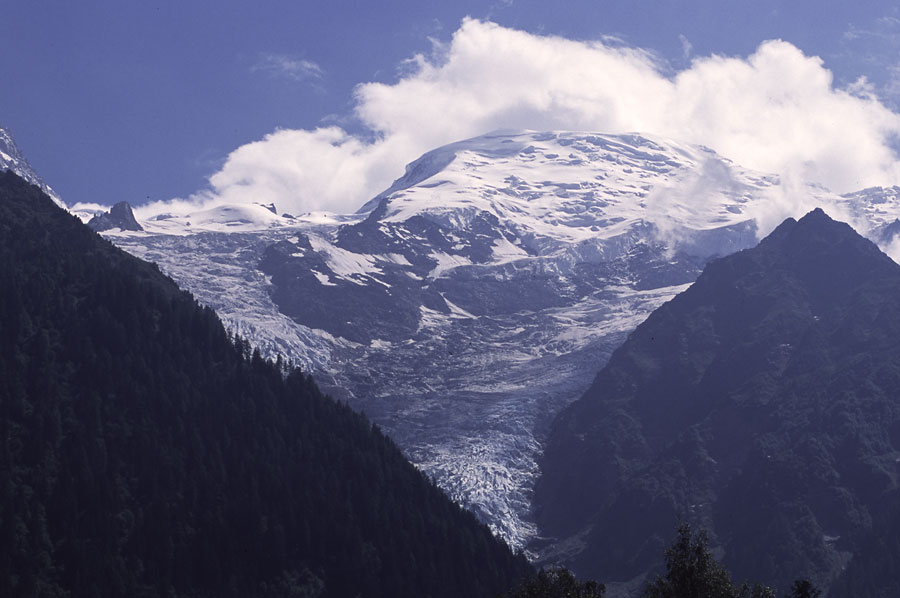 Mont Blanc as seen from Chamonix.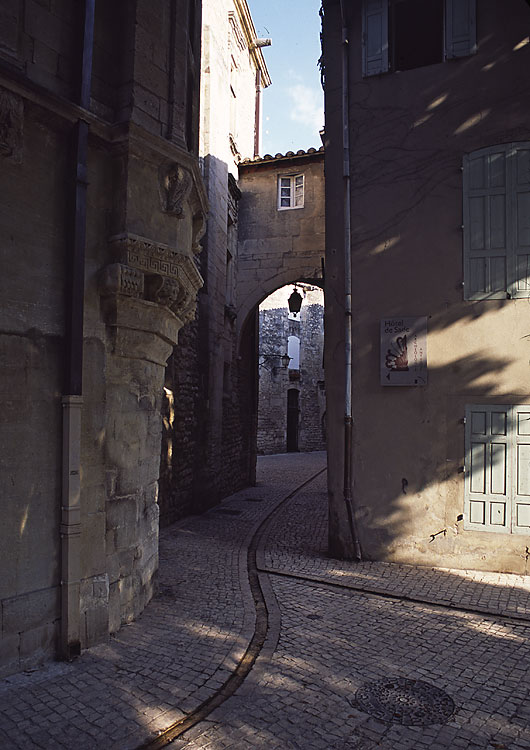 French village.
In London, about to board our flight home.
© 2010 John Miranda