Le Tour 2004! (Page 1 or 2)
We followed the Tour de France 2004 for a few days. My wife and I joined two friends that were also following the tour. Below are a some pictures of France mixed in with The Tour de France.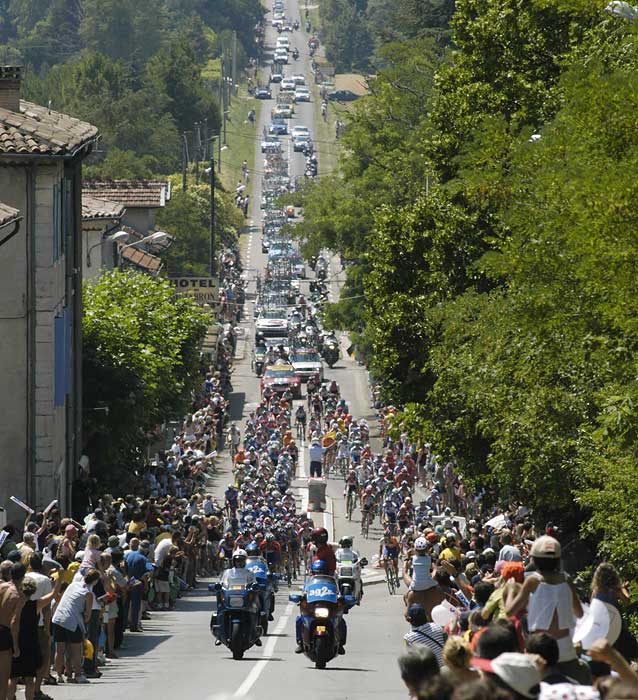 We intercepted the Peloton (Photo Mark Schmisseur).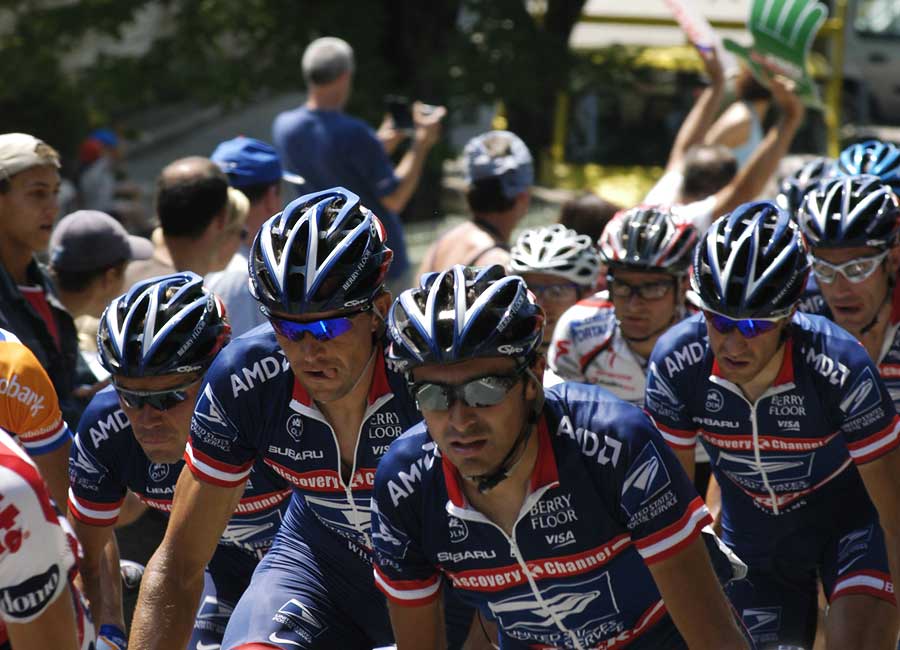 The US Postal Team (aka in France as "Posties") rides on by.
Lance is the one on the left with his tongue hanging out (Photo Mark Schmisseur).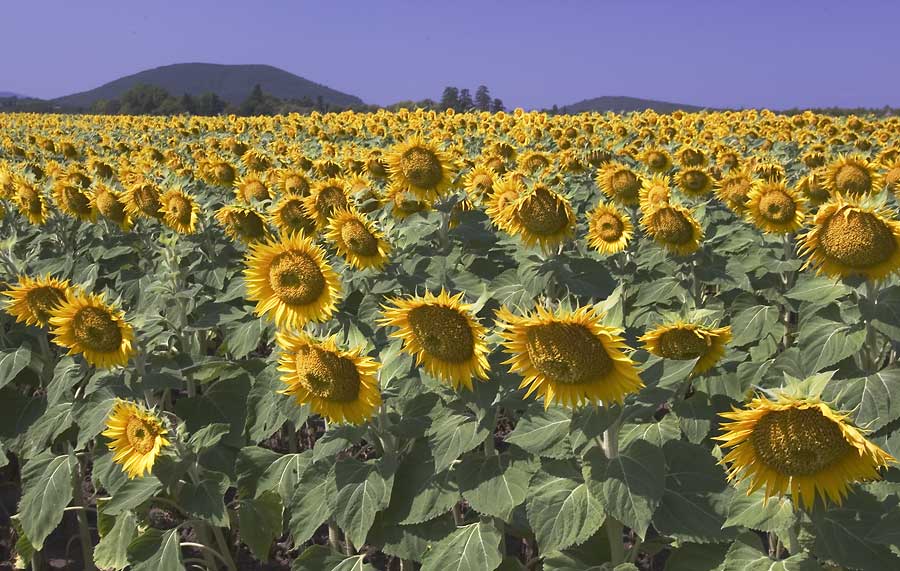 Sunflower field.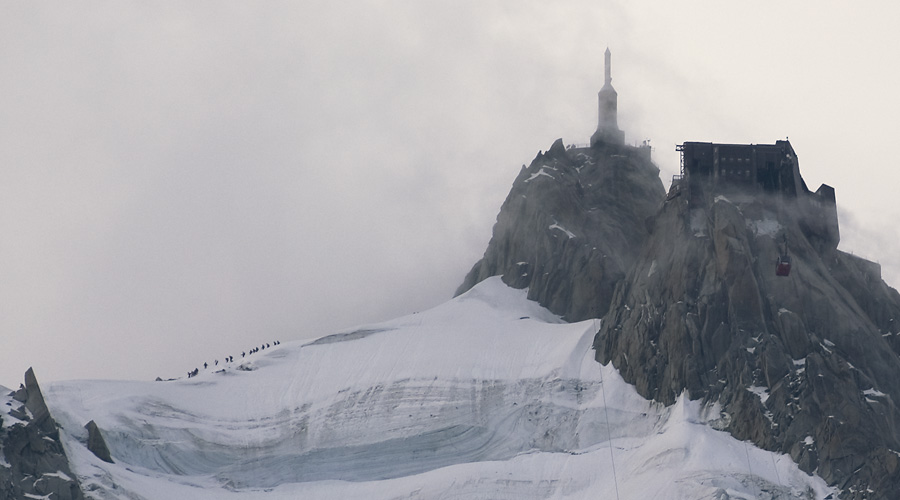 We visited Chamonix, in the Alps near the Swiss border.
Alpinists can be seen on the left, descending from Aiguille Midi near Mont Blanc.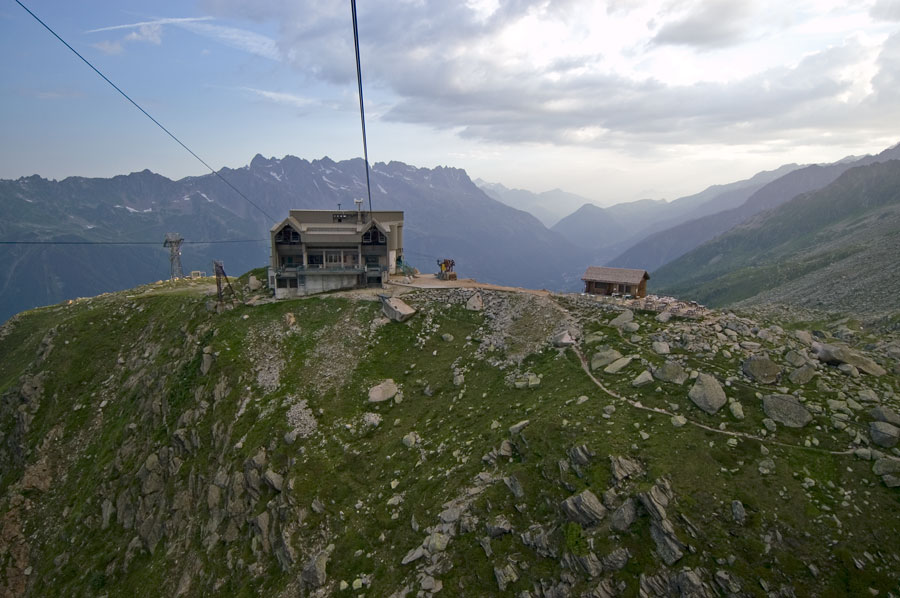 We took a tram ride that has four stops which ultimately
takes you from France into Italy. We went up two stops that takes you near Mont Blanc.
Above, we are coming back down to the 1st stop.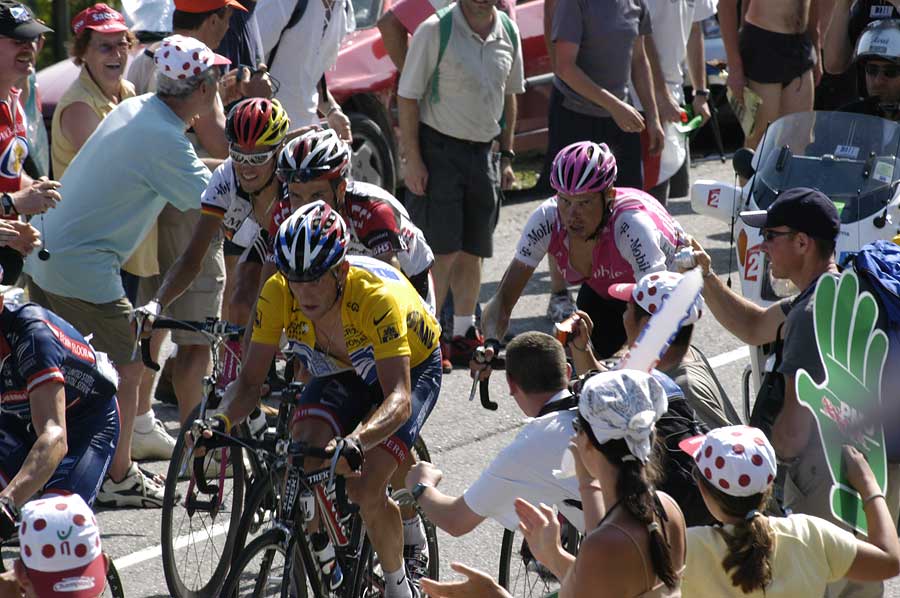 Back to Le Tour: We spent 8 hours waiting for the Tour to come by. Above, Lance Armstrong rides
past after he solidified his lead in Alp D'Huez. Ian follows Lance to his right with Basso
on the left. Lance sprinted to the finish, taking the stage. Prior to the peloton, perhaps as many as
1000 cars came by - sponsors, team cars, police, with sirens blaring slowly building up the crowd into
a complete frenzy by the time the riders reached us. At this point, the cyclists rode about
100 miles, had about 10 miles to go and were finishing their final major climb. On this day,
Le Tour gained a gross > 16,000 feet in elevation.
(Photo Mark Schmisseur).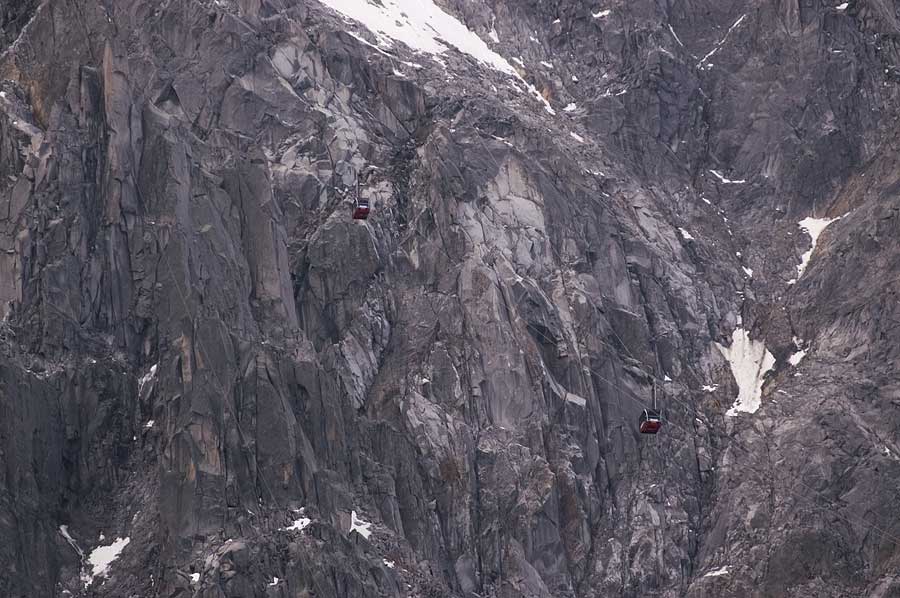 Back to the mountains - In the picture above, trams that hold 30 or so people make their
way up the massive col.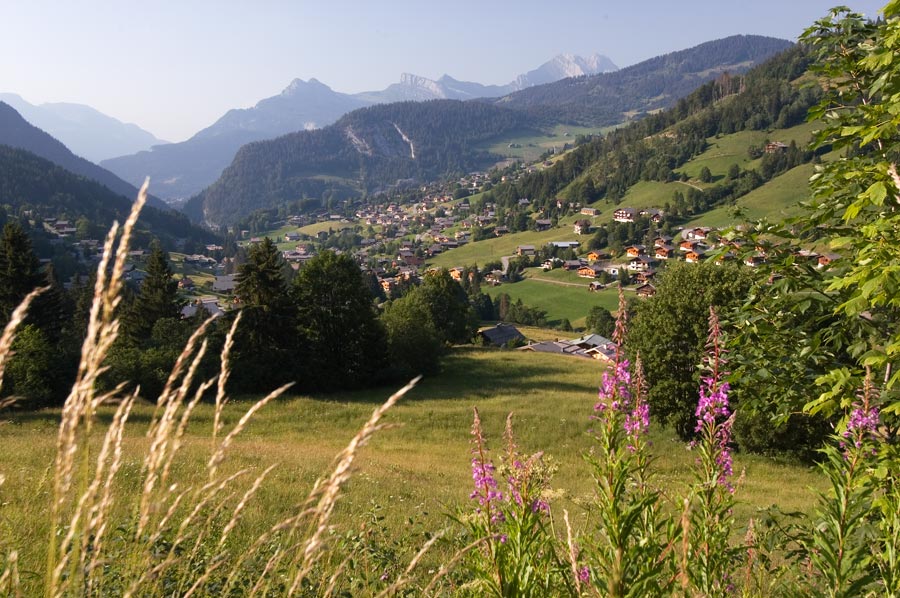 The beautiful Alpine region of Northeast France near the Italian and Swiss borders.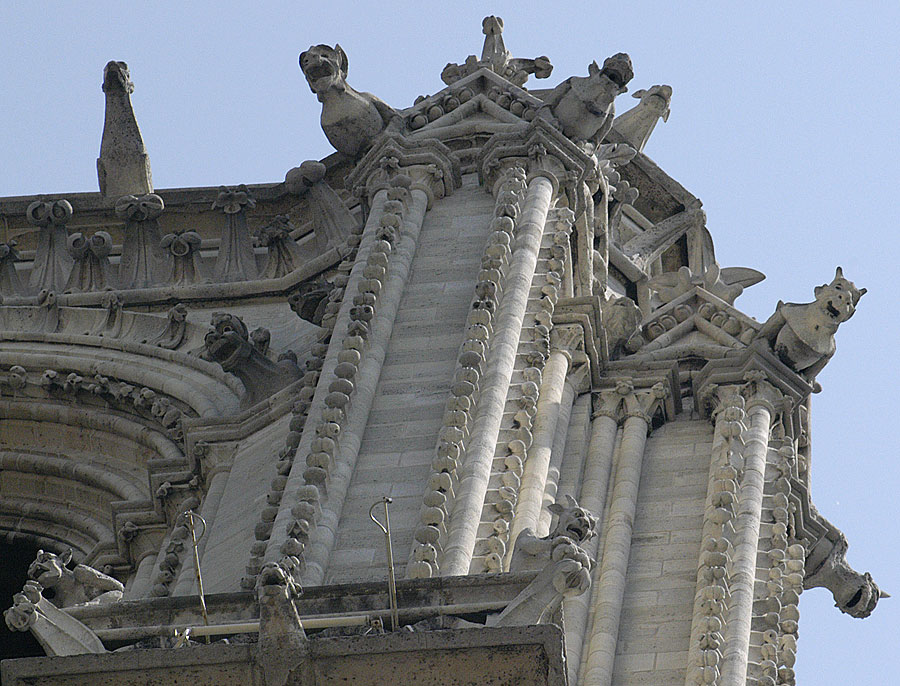 Now on to Paris - Gargoyles adorn the Notre Dame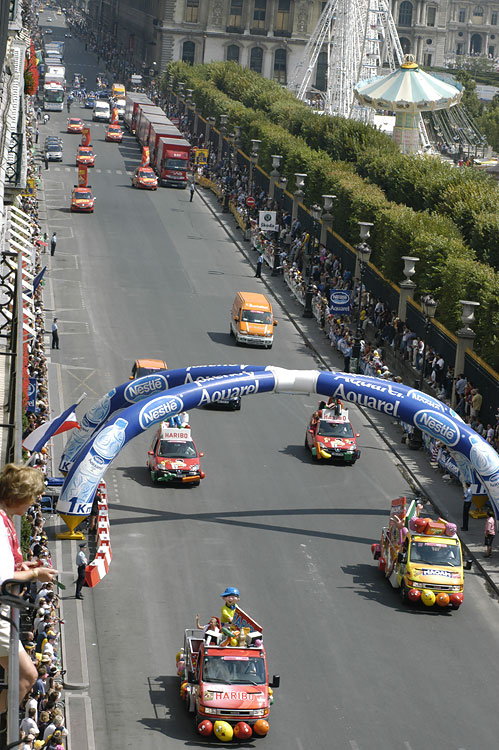 After annoying the hotel front desk, we convince management
on giving us a room overlooking Rue de Rivoli, allowing us an awesome view of the
riders as they came into Paris! Once in Paris, the peloton circled by eight times,
allowing us to see the riders over and over again.
Above, a view from our balcony!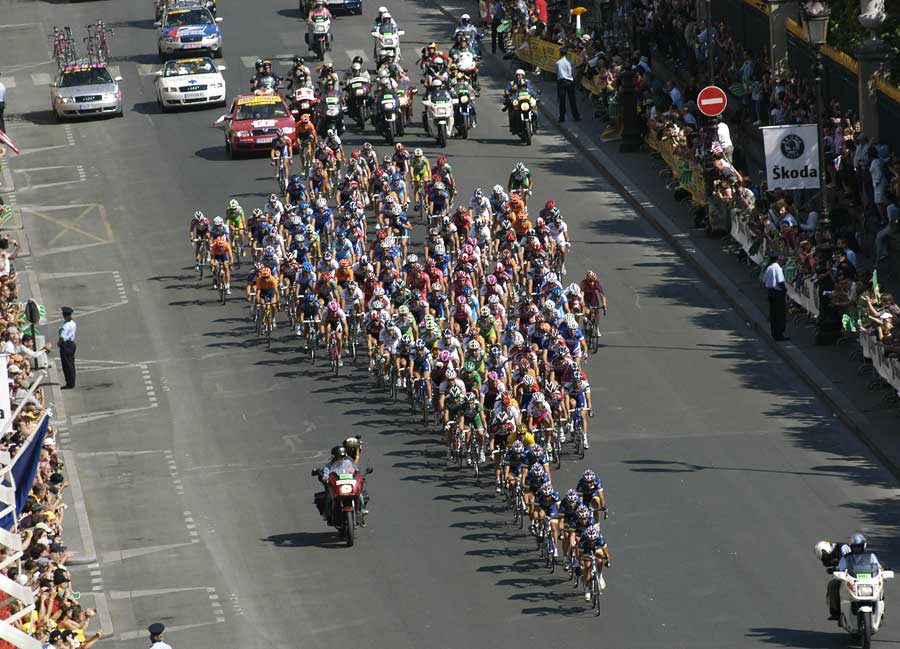 And finally, the Peloton arrives below us! The US Postal team leads the way into Paris.
One rider, Simeoni, objected to this arrangement, but was quickly put back in his place.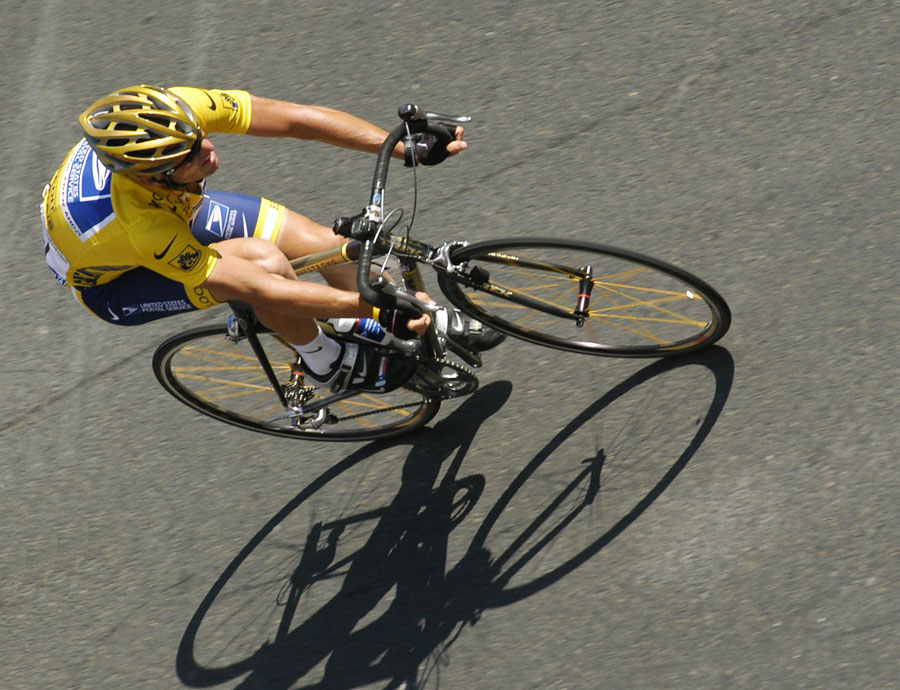 And with a zoom lens, a picture of Lance Armstrong about to make cycling history!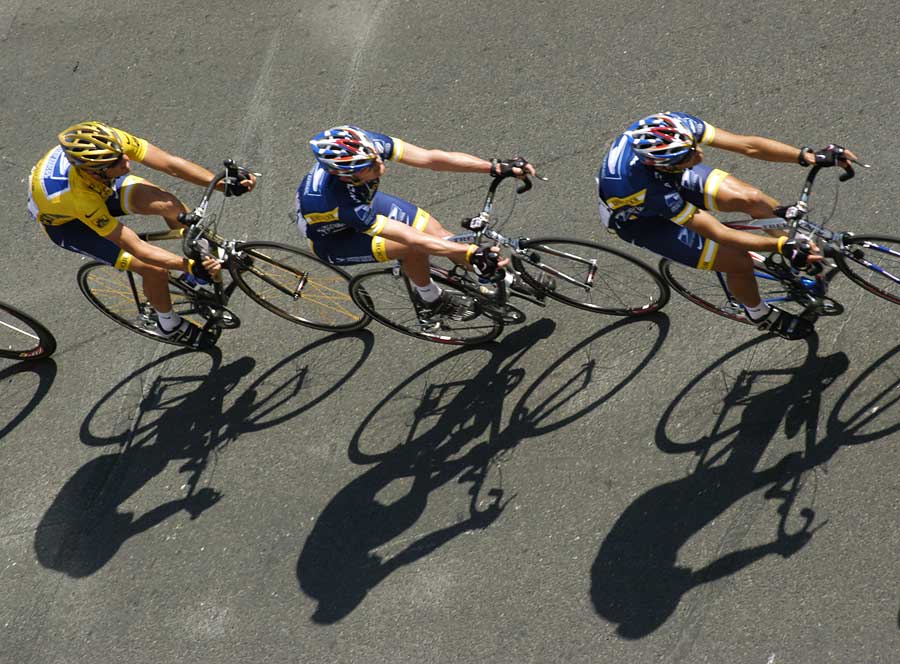 Lance and two team mates ride below!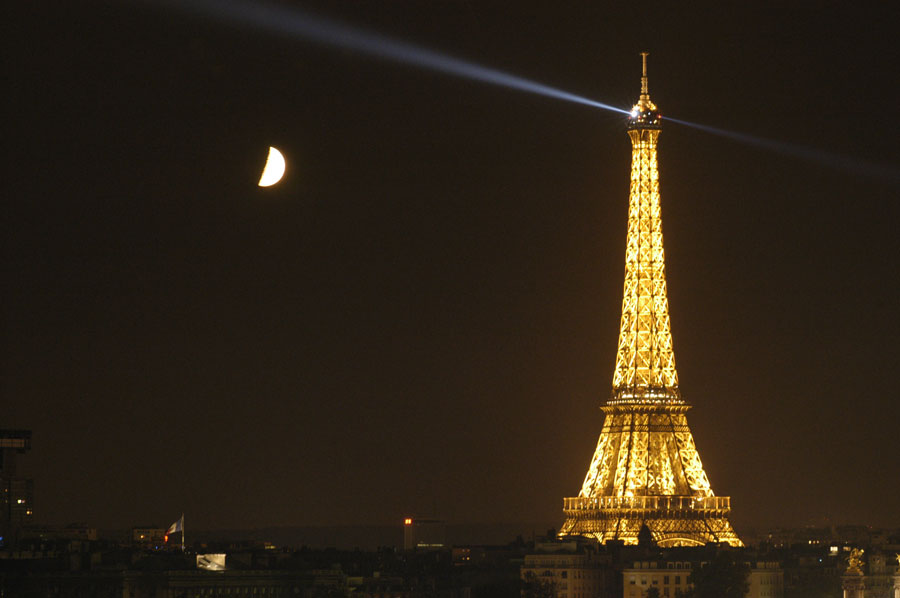 And after an incredible trip, enjoying Paris, the city of lights! Truly fabulous!
© 2010 John Miranda