France

Below are a few favorites from different trips to France. Areas visited include Côte d' Azur, Provence, Paris, and the Alps. On a side note, on one trip we followed the Tour de France - these images can be seen here.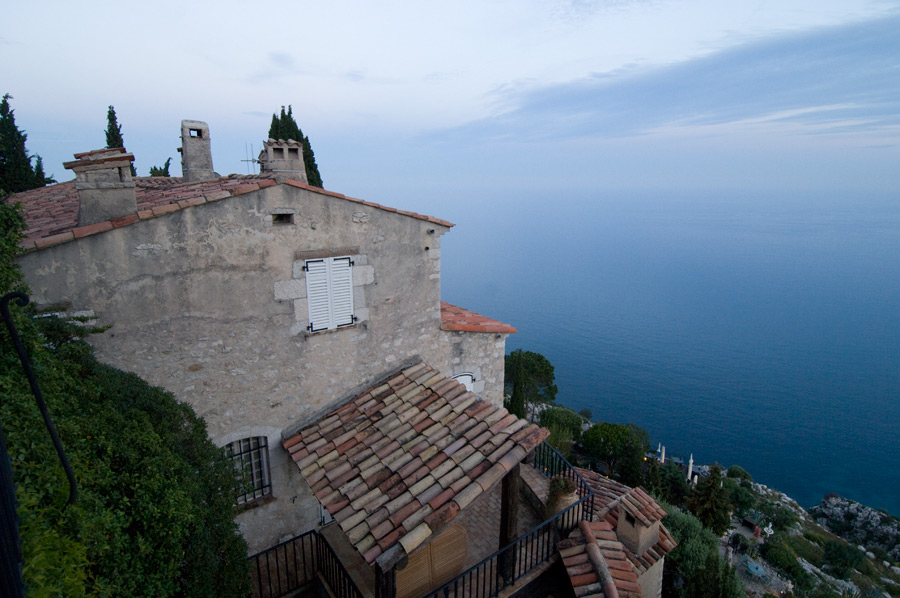 View of the French Riviera as seen from Chateau Eza.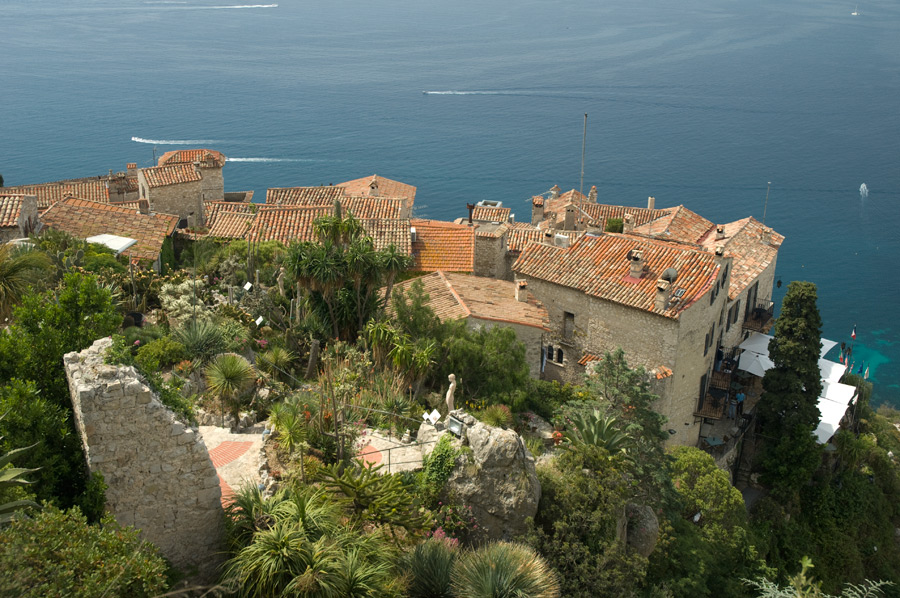 The village of Eze.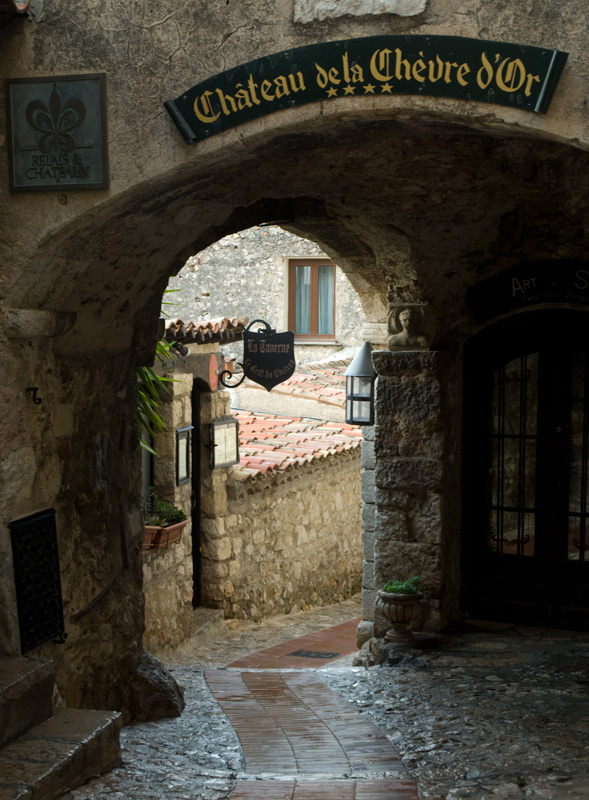 A nearby hotel in Eze.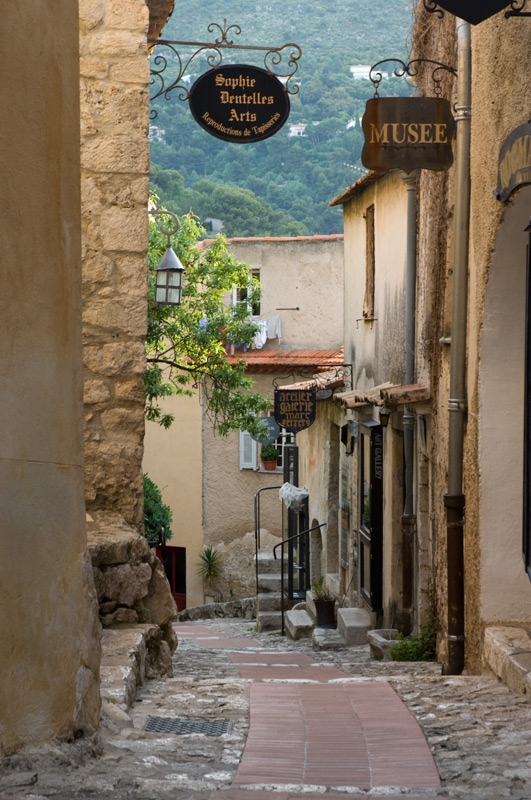 Eze's narrow cobblestone streets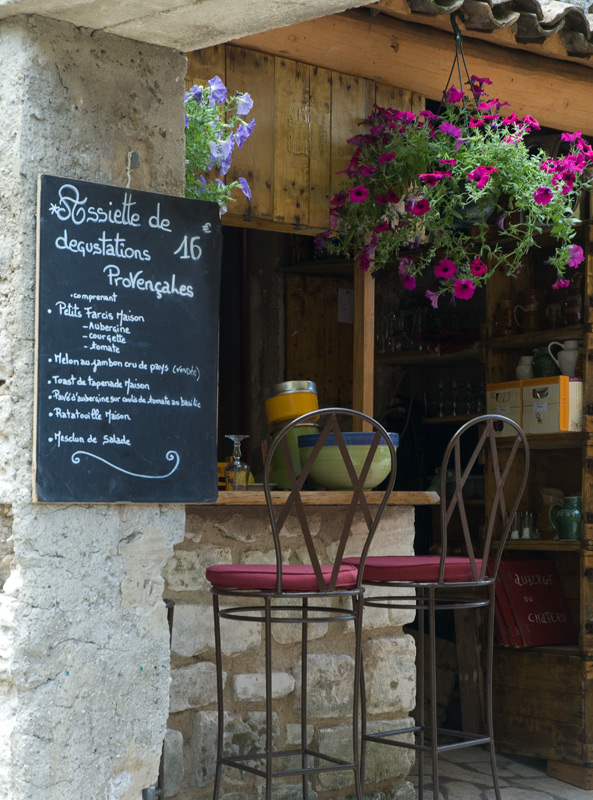 A small and enjoyable restaurant in Les Baux, Provence.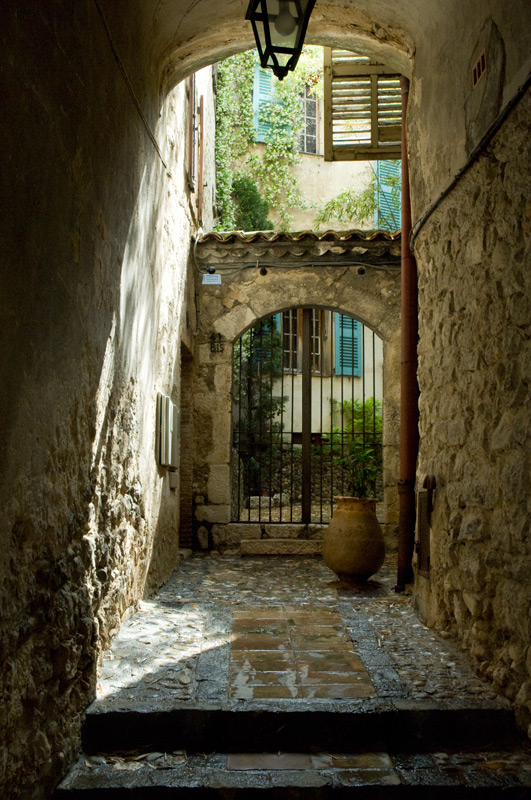 A doorway in the village of St. Paul de Vence.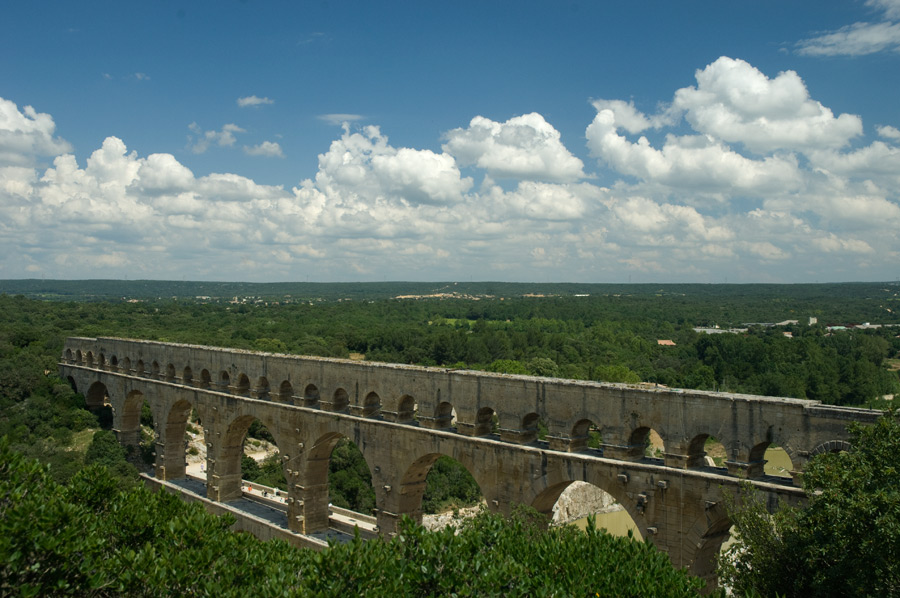 Pont du Gard, an aqueduct constructed by the Roman Empire around 19 B.C.
It's quite large, as at the bottom, you can barely make out visitors walking alongside the bridge.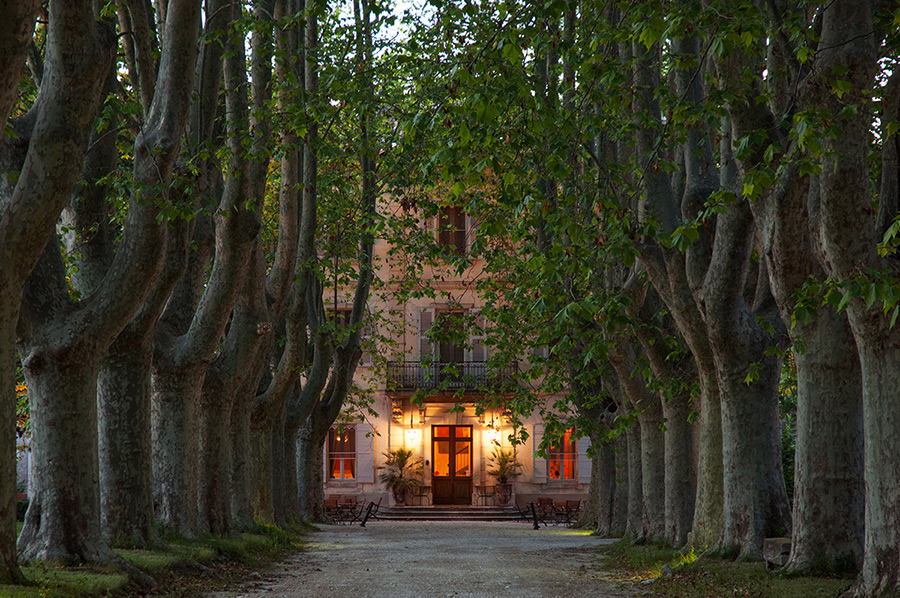 An excellent country hotel, Chateau des Alpilles, near St. Remy de Provence.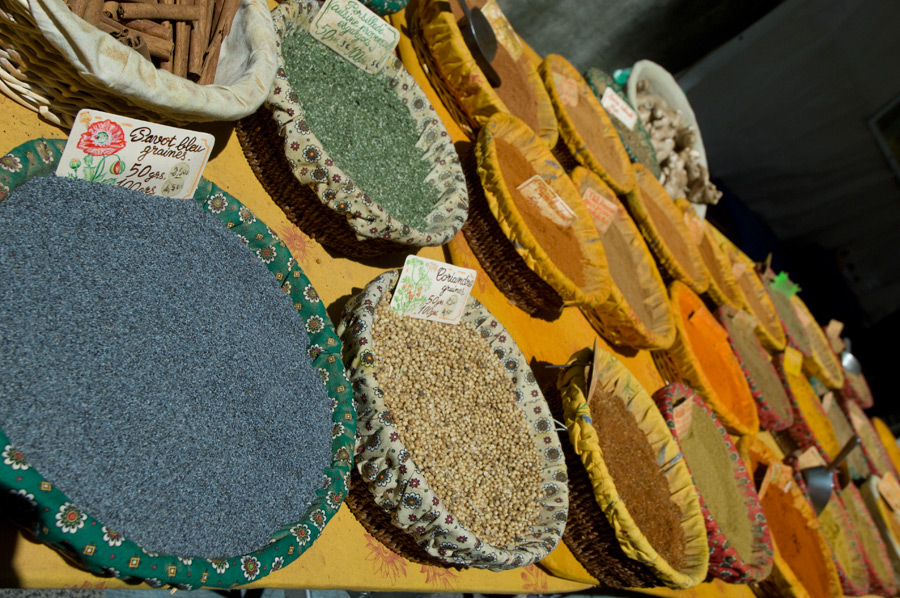 Market day in St. Remy de Provence.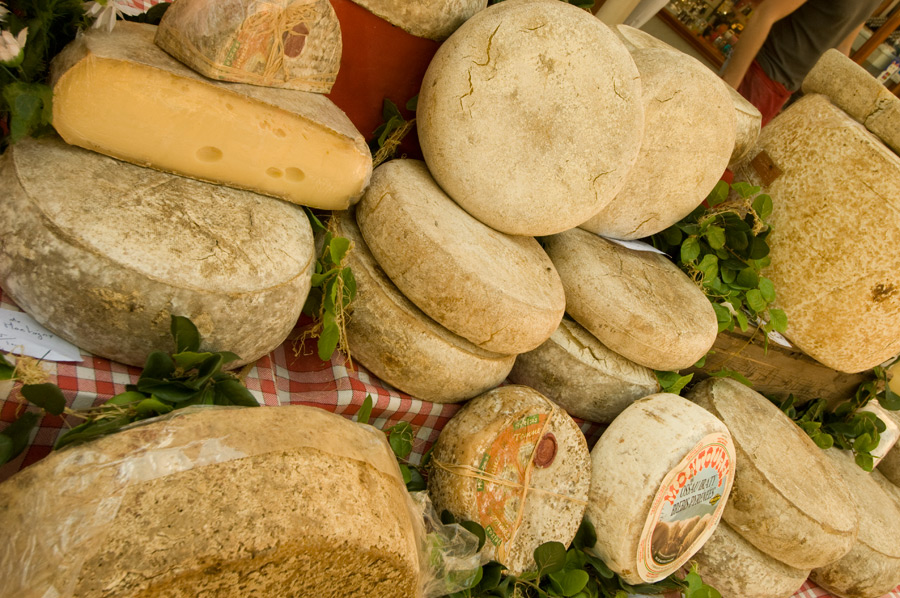 A large variety of cheeses are on display.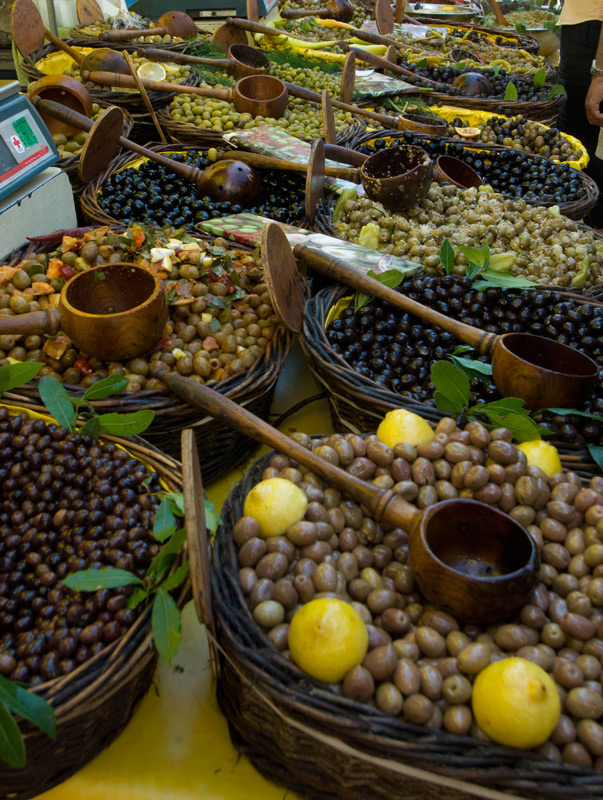 Market day in St. Remy de Provence.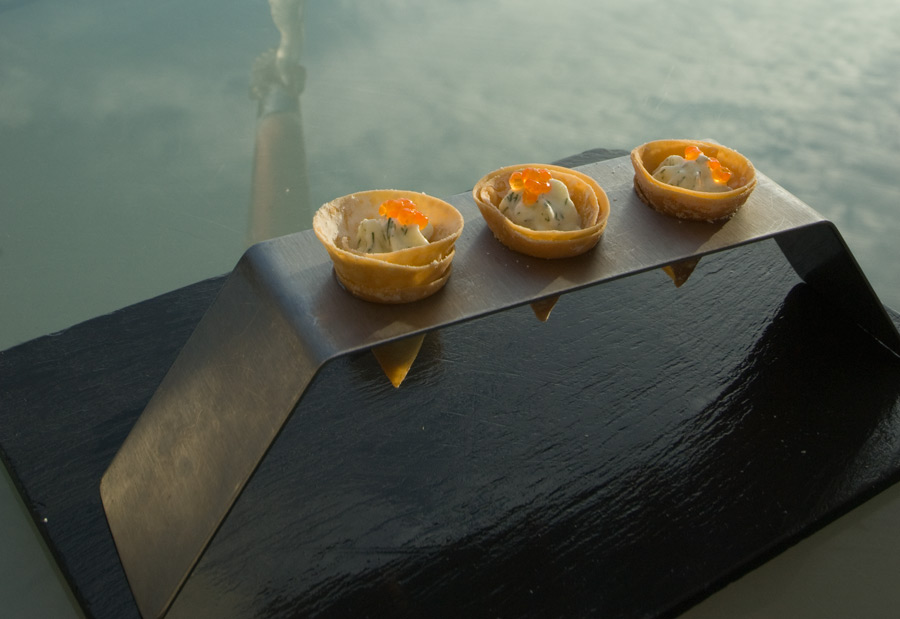 An amuse bouche, served at Chateau Eza.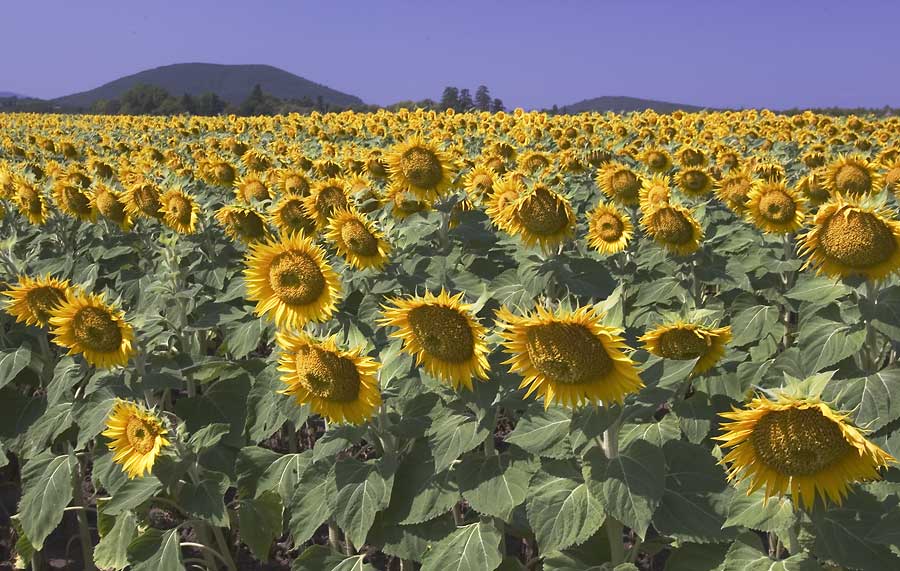 Sunflowers in Provence.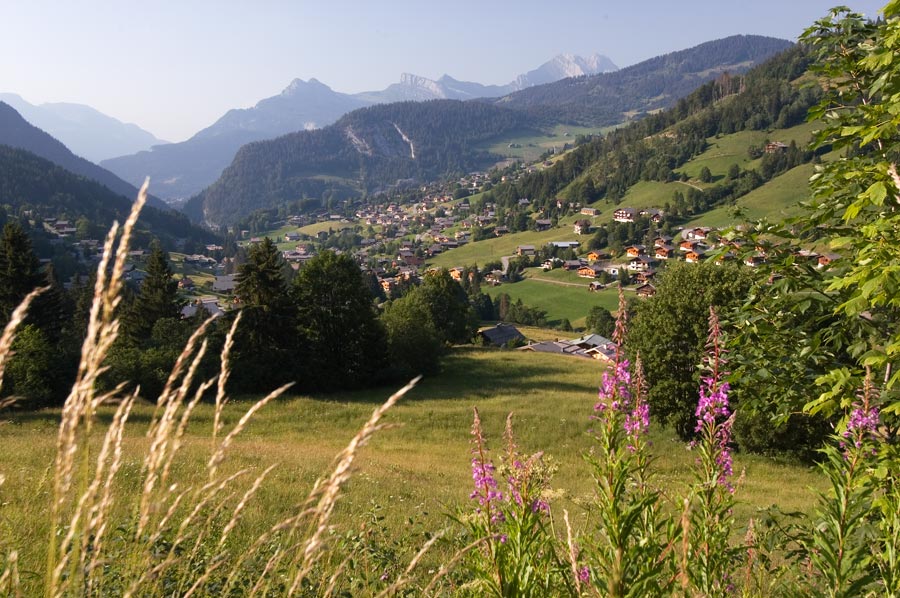 Alpine view, near the Italian border.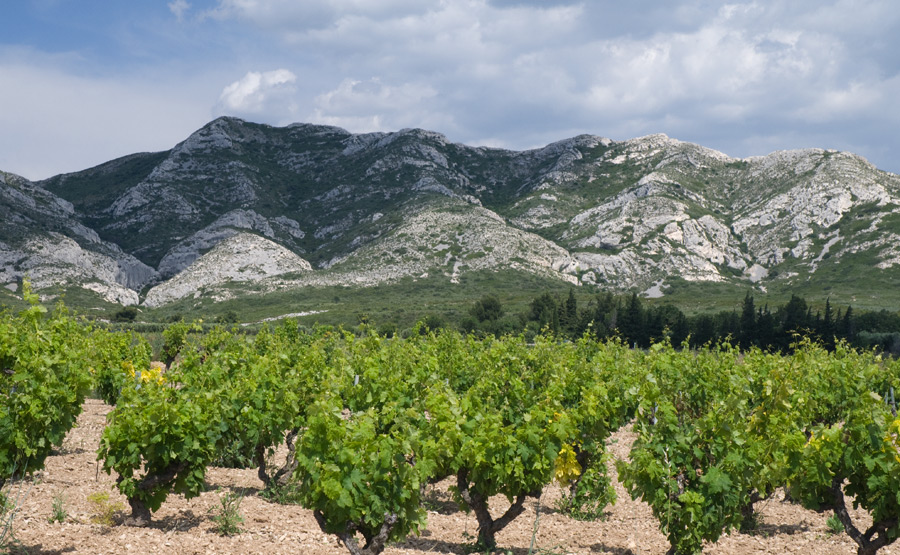 Grape vines in Les Baux.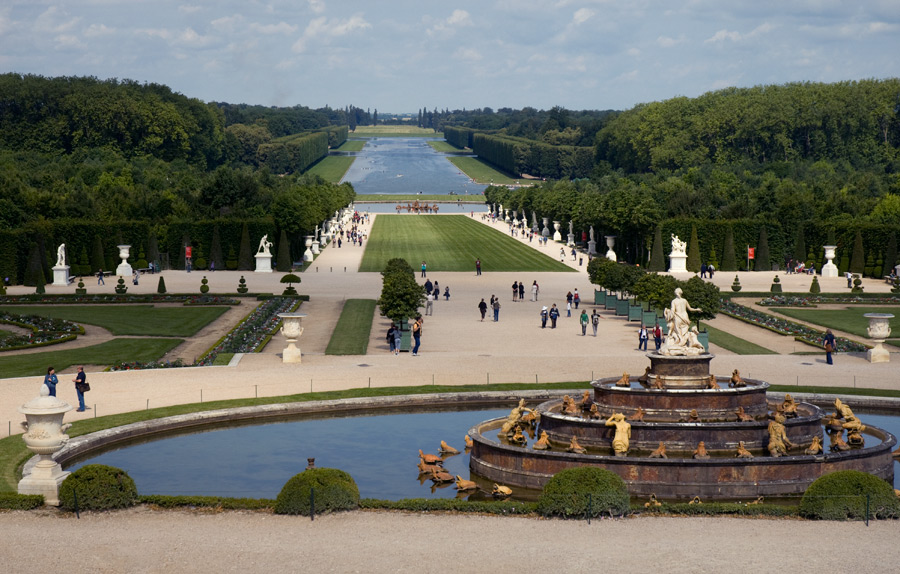 Versailles.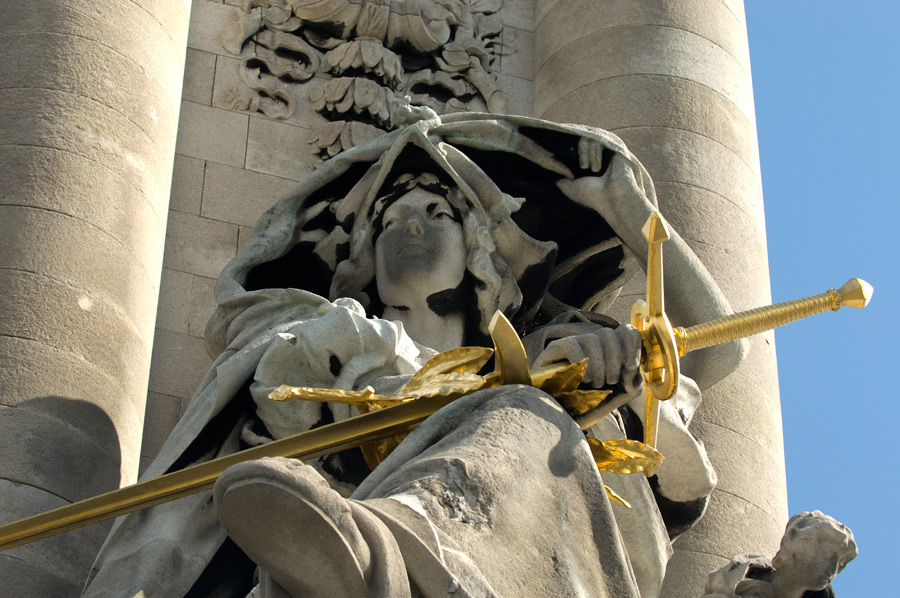 Statue, Paris.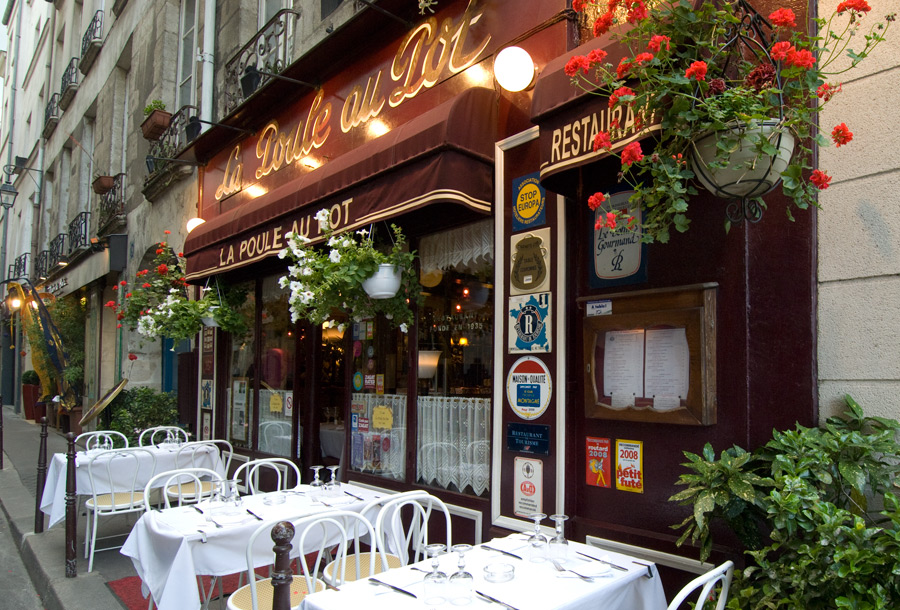 One of an uncountable number of inviting restaurants, Paris.
Fortunately, chain food restaurants are hard to come by.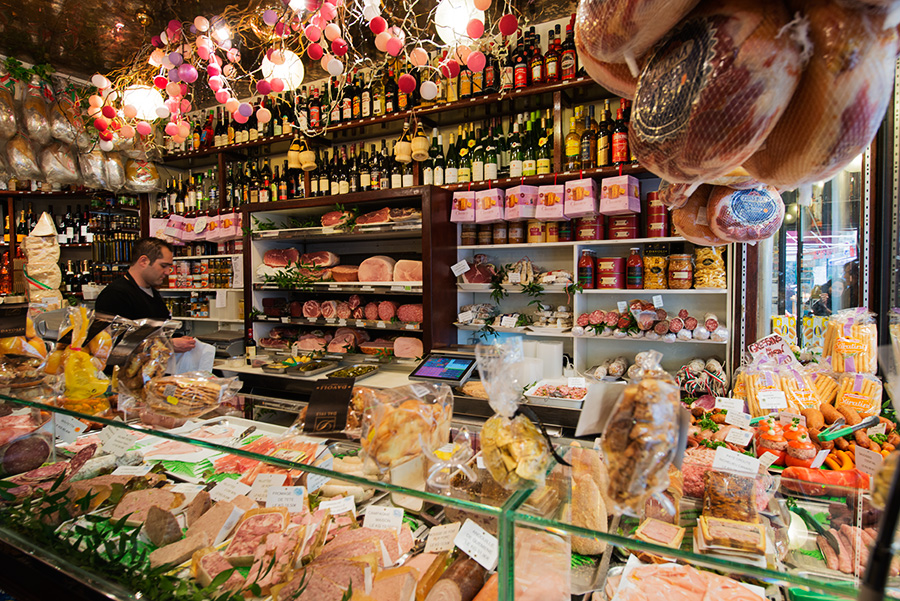 Amazing deli market in Latin Quarter, Paris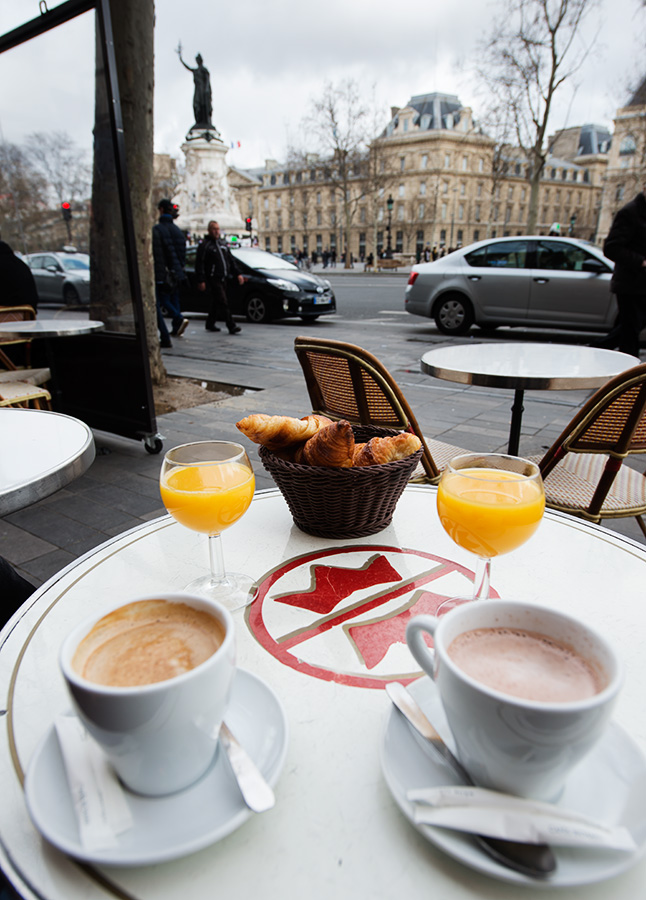 Morning at the Cafe, Paris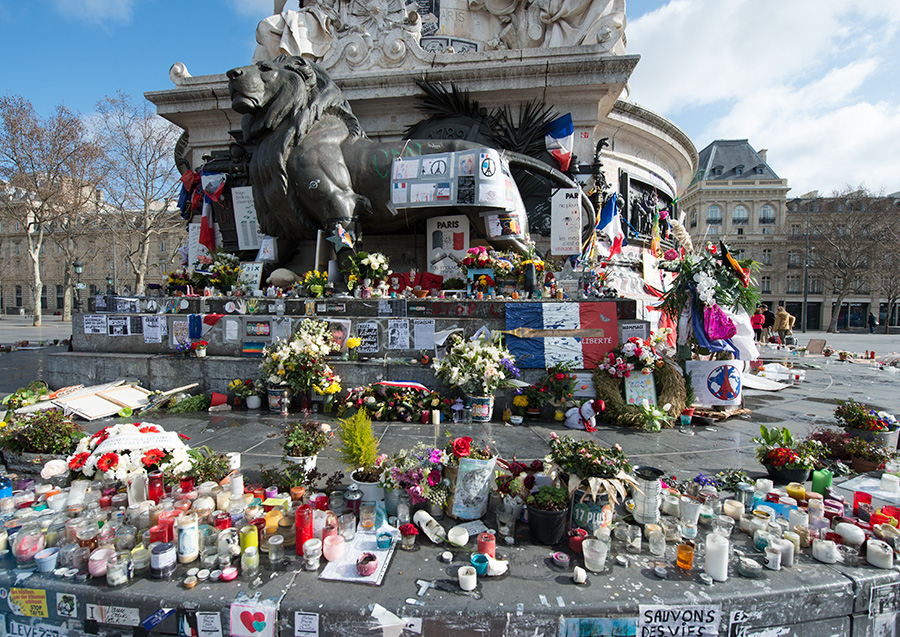 Place de La Republique, vigil over 2015 attacks, Paris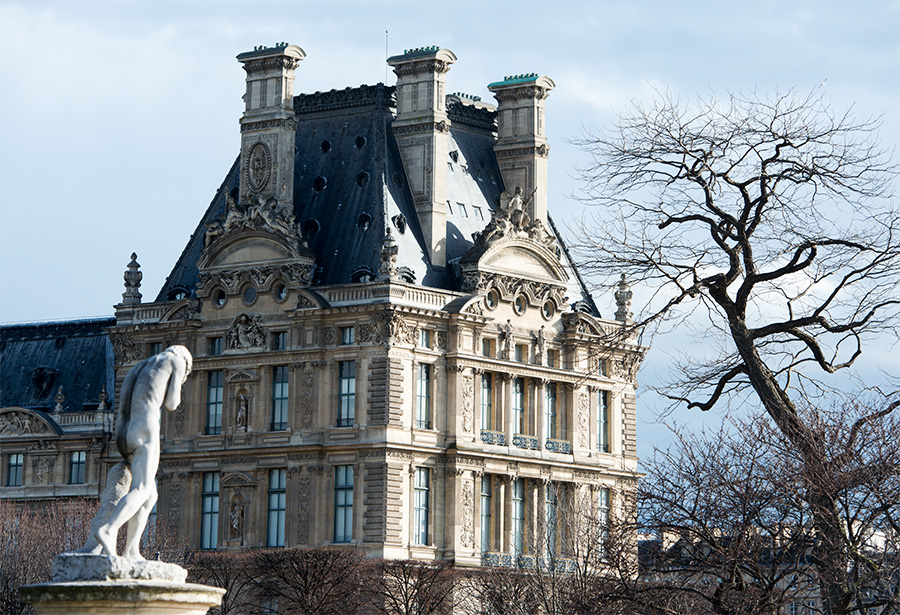 Louvre, Paris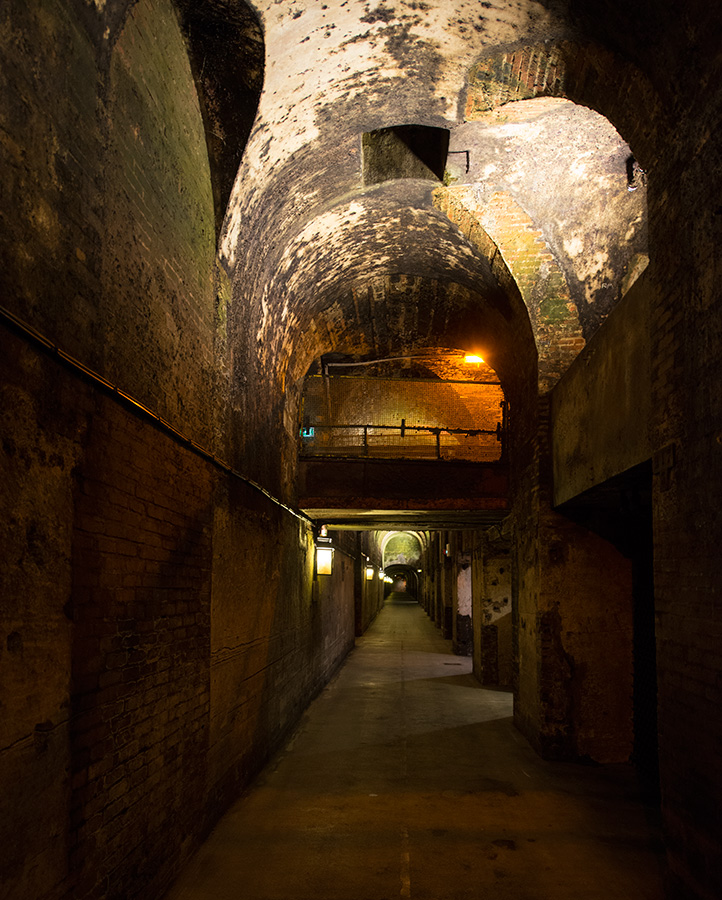 We took a TGV to the Champagne region. Cellars, Moet & Chandon, Epernay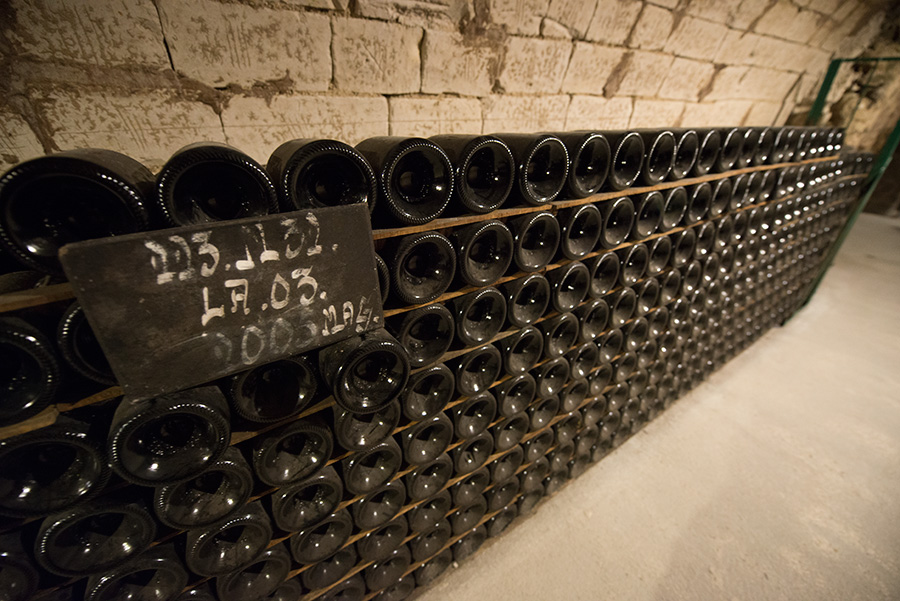 Dom Perignon's at rest, Epernay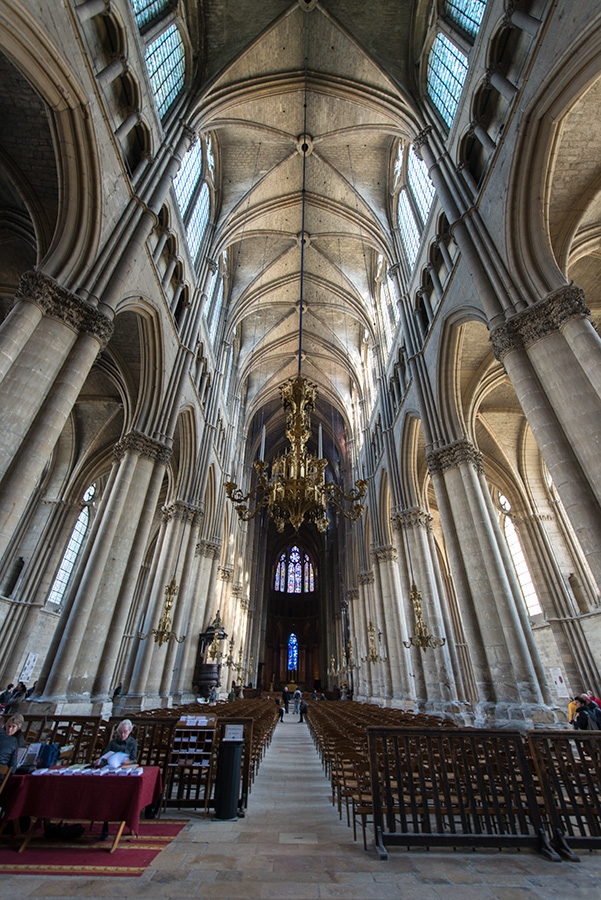 Notre-Dame Cathedral, Reims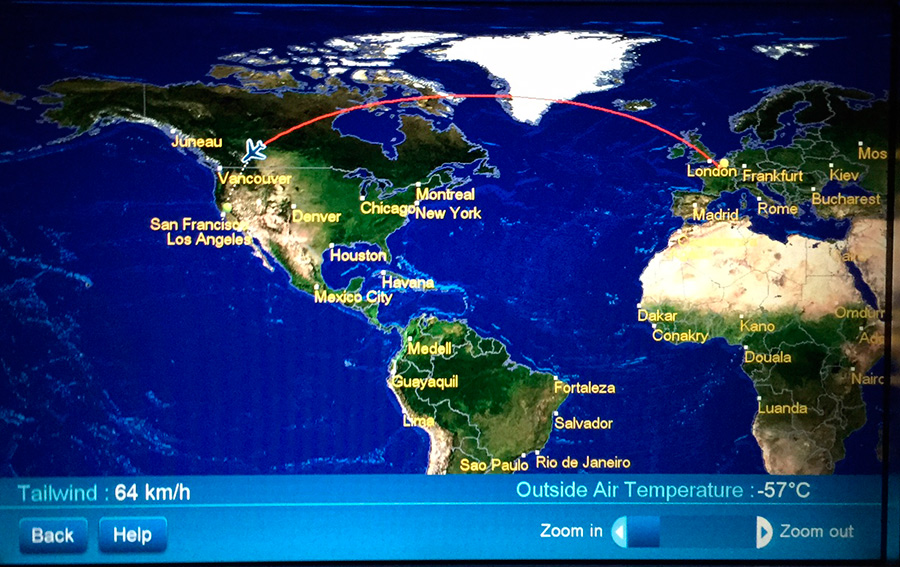 Flight home.

© 2020 John Miranda