Turkey

We visited Western Turkey in June 2009, concentrating on the archeological ruins of Ephesus and other nearby sites. Pictures below of Ephesus archeology generally dates from the start of AD to 6th century AD. At its peak Ephesus population is estimated at about 200,000. It is remarkable to walk a main street in Ephesus, as history records various biblical figures (Paul, John, Mary) as well as conquerors (Alexander the Great) did the same around 2,000 (or more) years ago.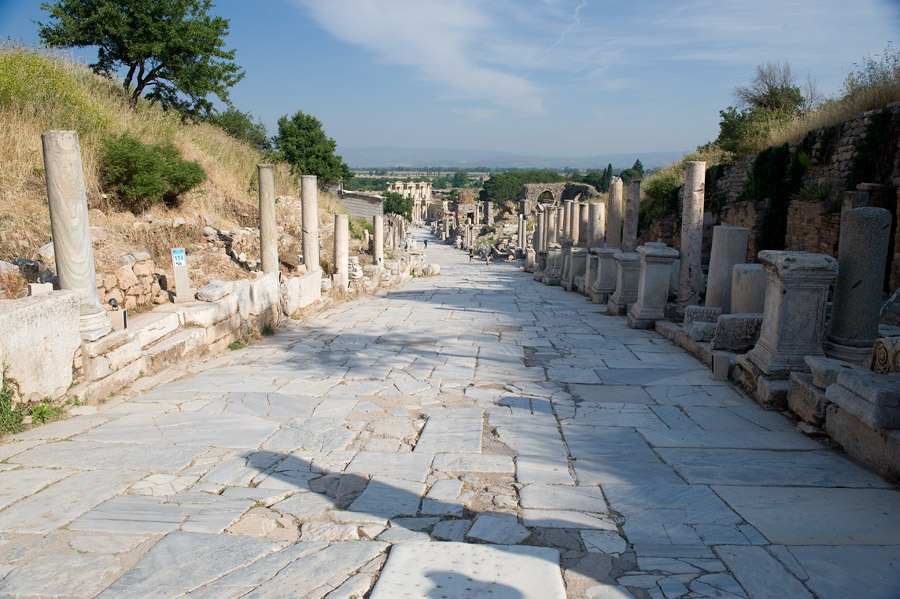 Curetes Street, Ephesus.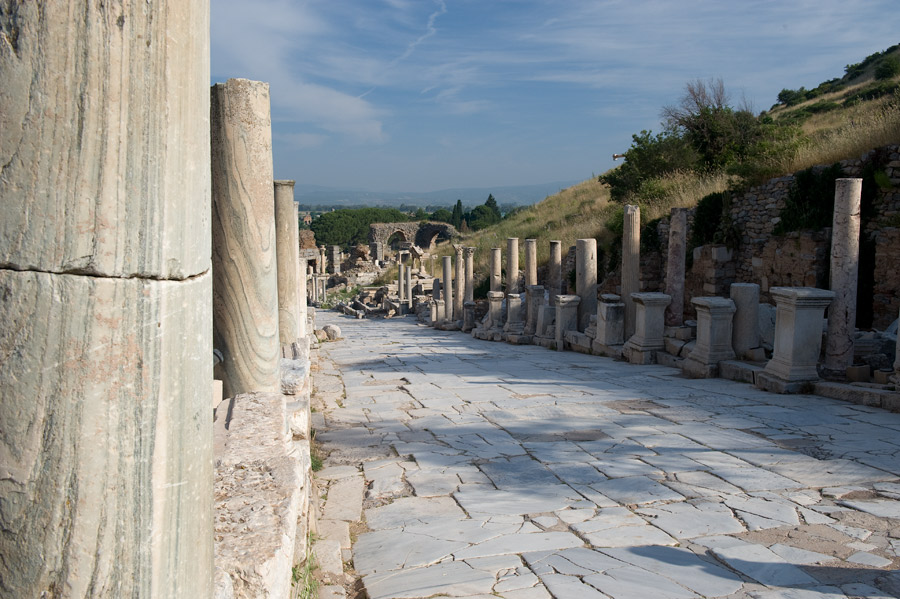 Curetes Street, Ephesus.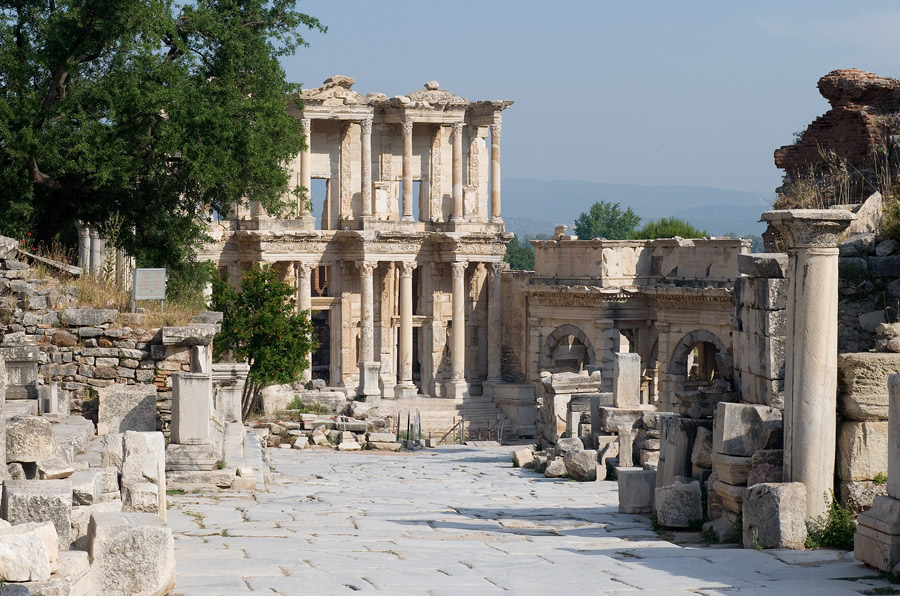 Approaching Celsus Library (the tall structure ahead).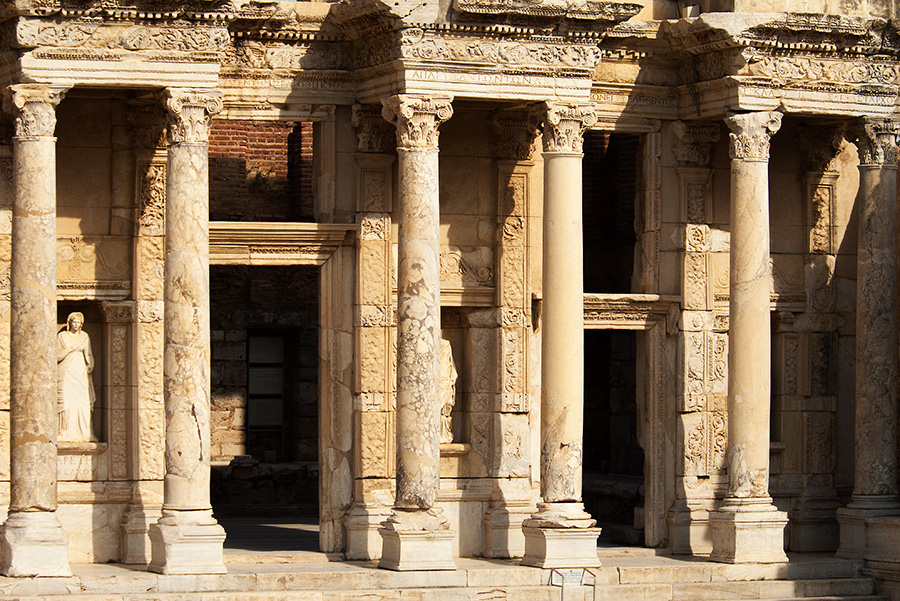 Celsus Library.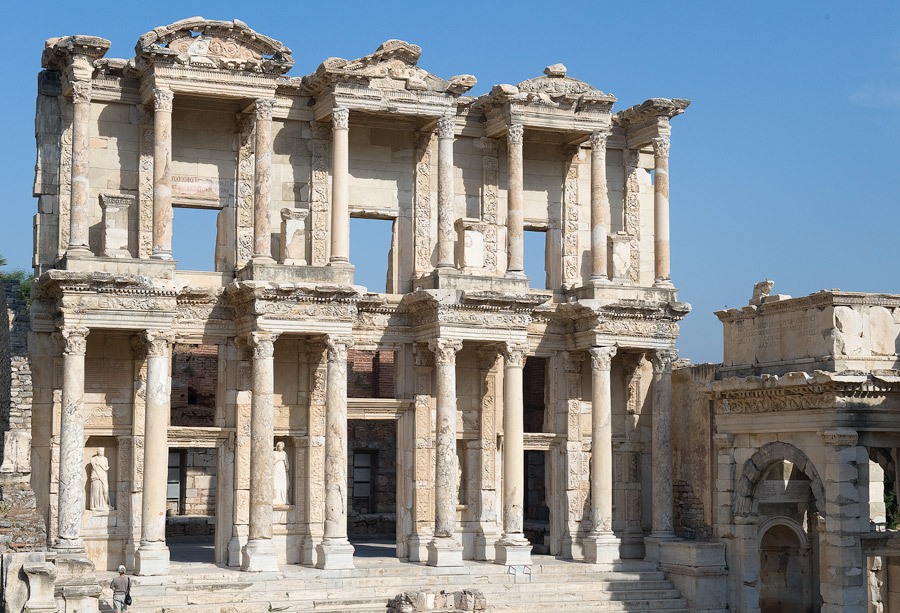 Celsus Library, Ephesus. built around 135 AD it served as a tomb for Gaius Julius Celsus, governor of the province of Asia.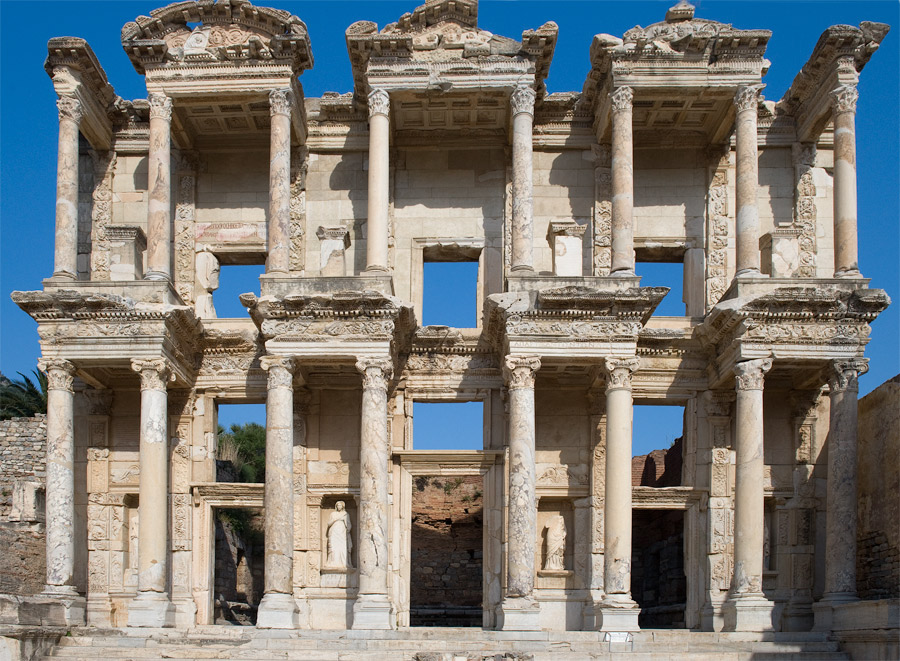 Front view, Celsus Library. The grave of Celsus lies in back.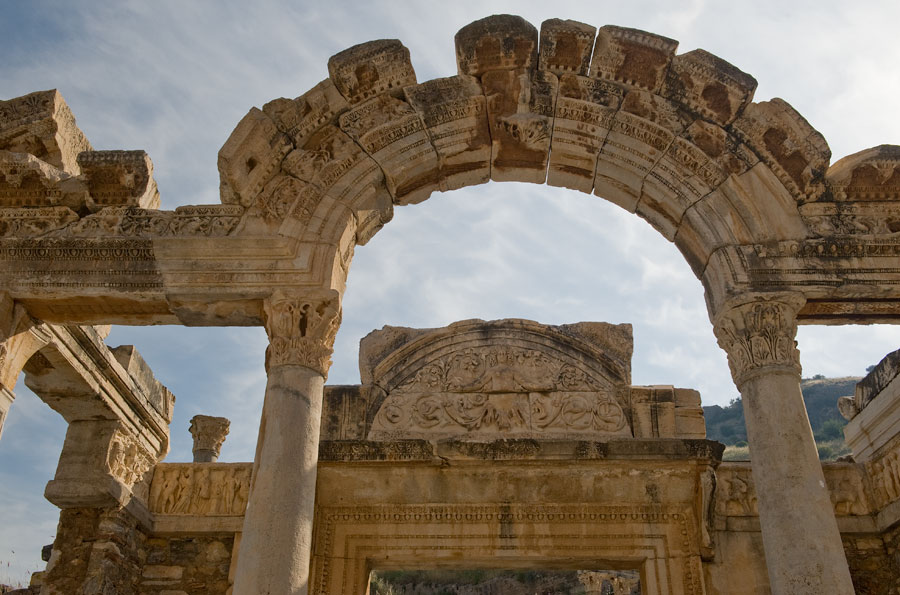 Intricate detail can be seen at the top of the arches.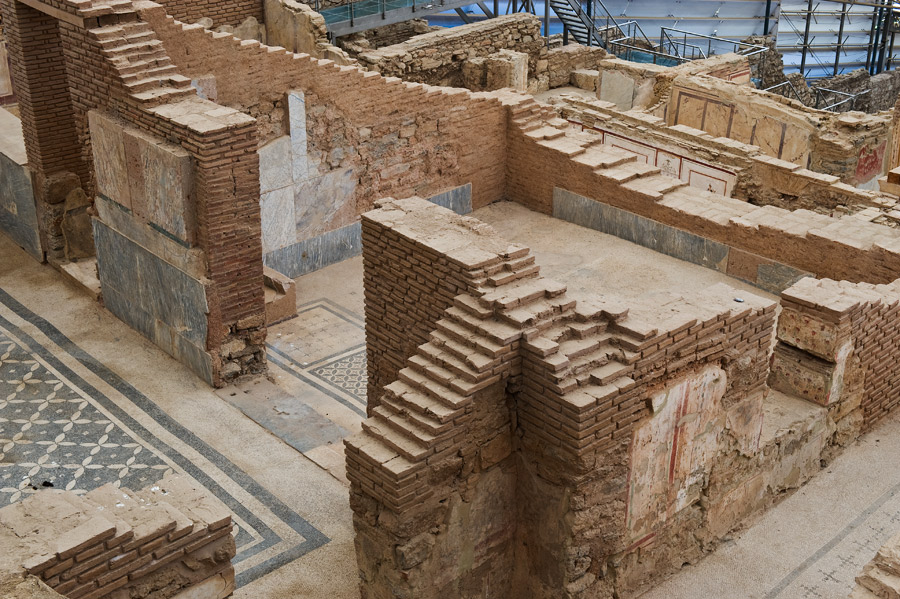 Ephesus also uncovered houses of its wealthier residents, also known as "The Terrace Houses".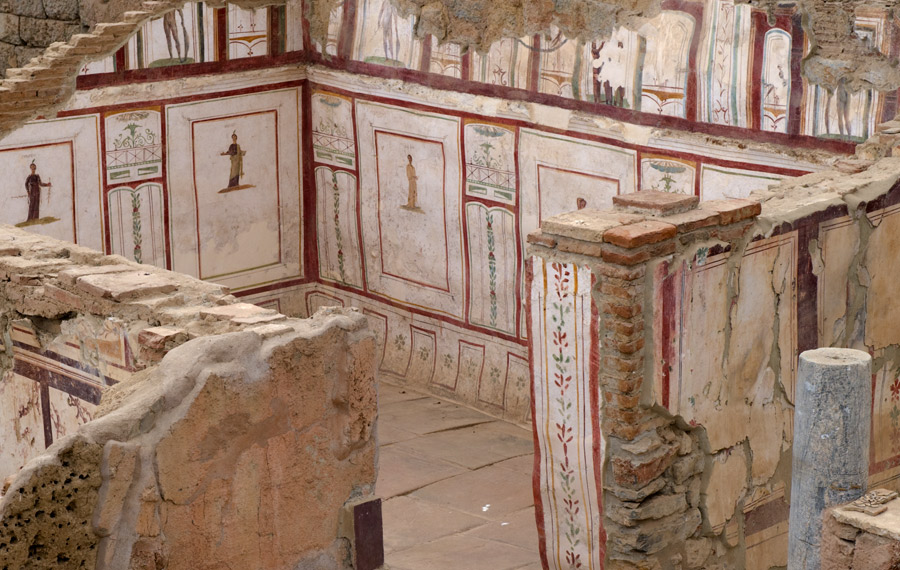 Frescos adorn the interior of this Terrace House. The terrace houses were built in the first century AD and used through the 7th century AD.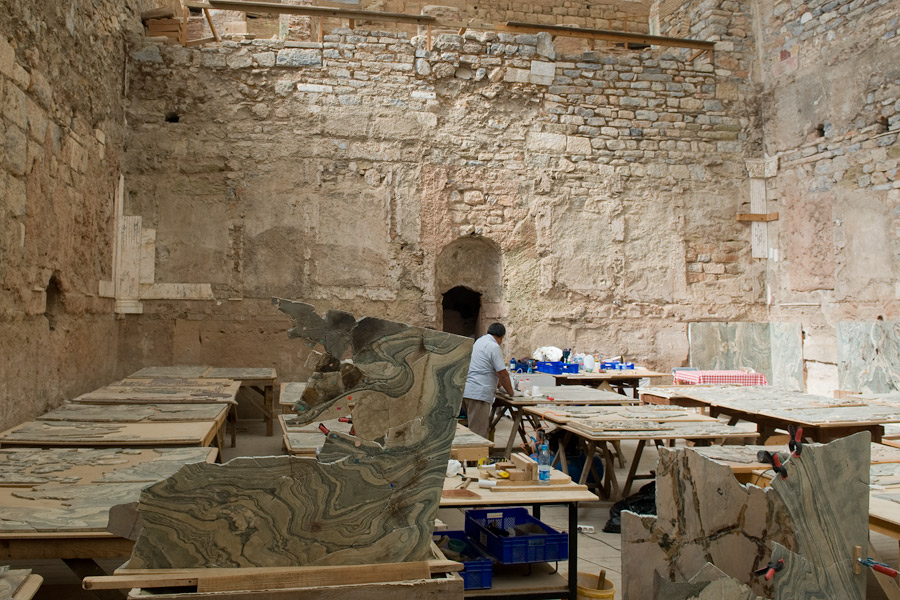 Intensive reconstructive work recovers a few marble wall panels that once finished this large room.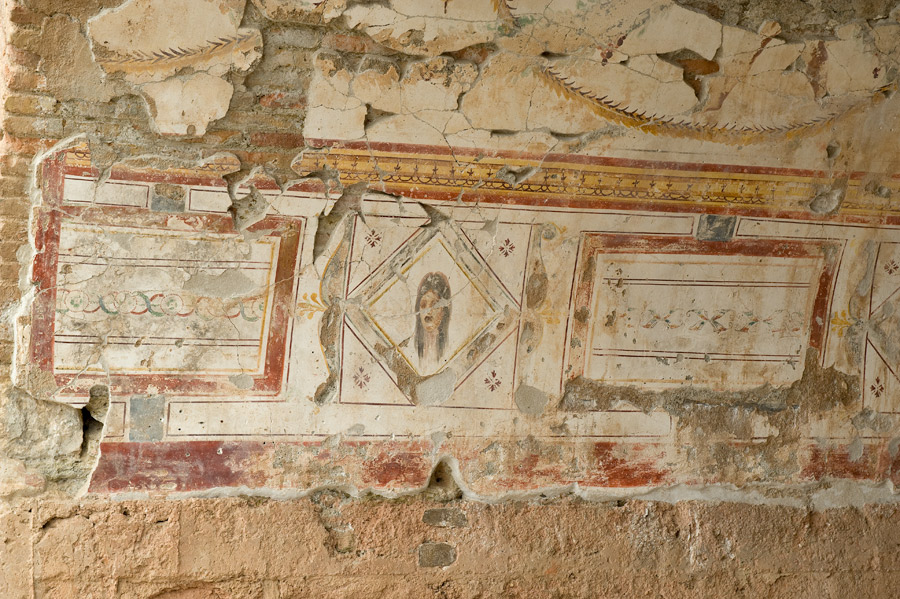 Terrace House interior art work detail.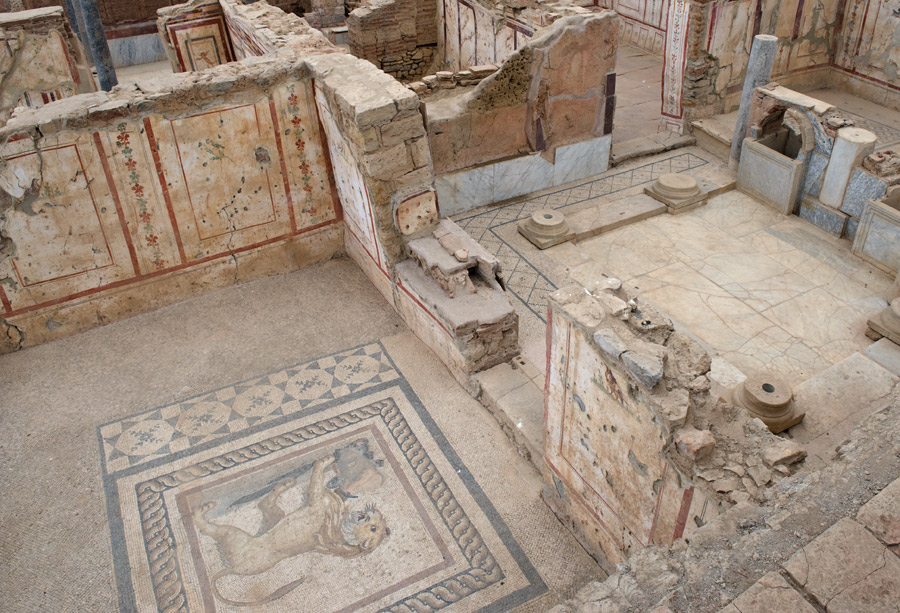 Mosaic tiling is featured along with extensive use of marble.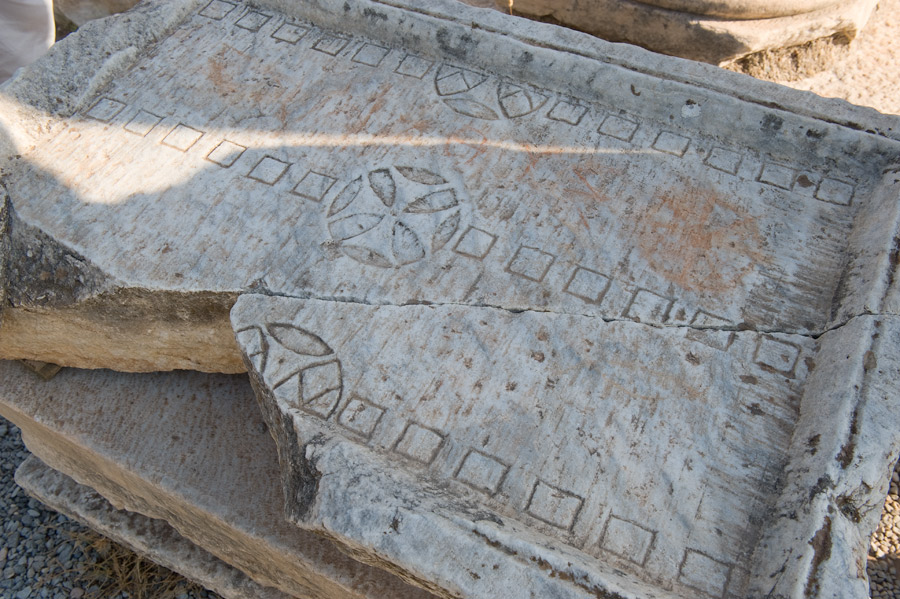 Backgammon table dating from early AD period.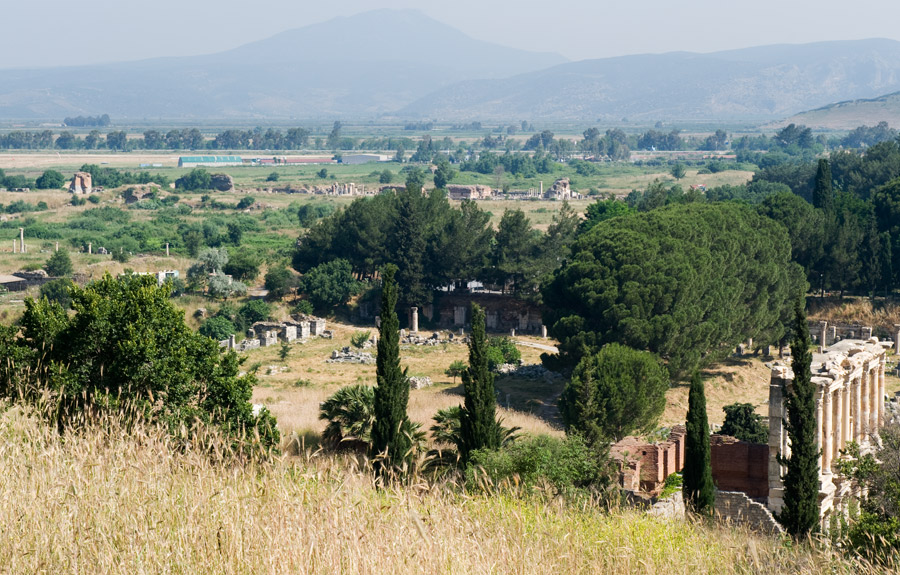 A wider view of the nearby valley adjacent to Ephesus. 1,800 years ago, Ephesus was a harbor city on the Aegean, today the sea is a few miles away.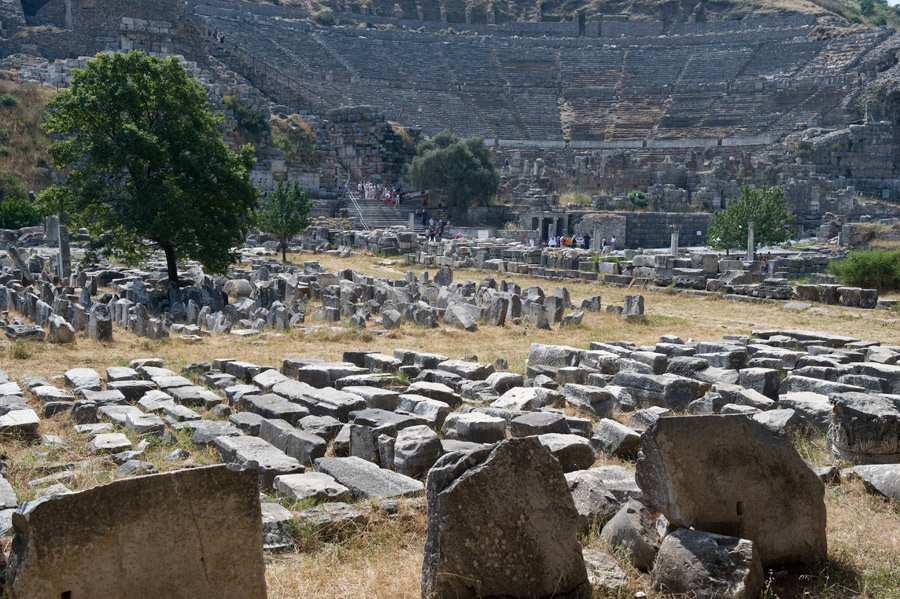 Ephesus Theatre in the background.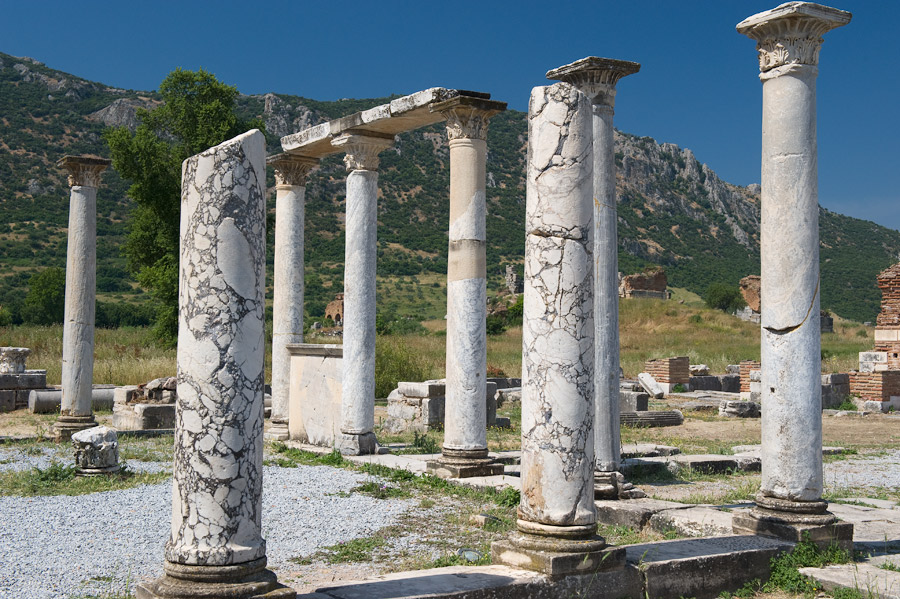 Remains of the Church of St. Mary, located in Ephesus.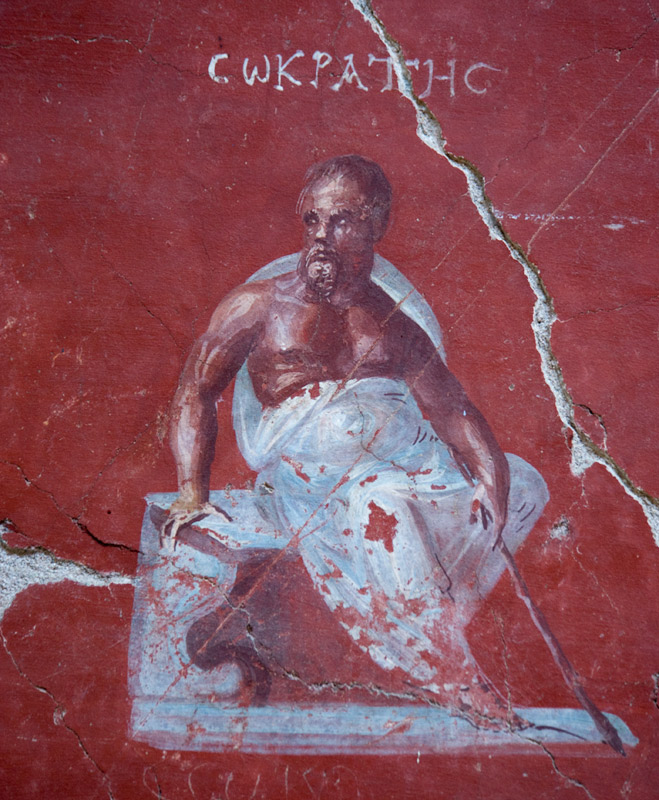 Close up fresco artwork depicting Socrates, from an Ephesus archeological site.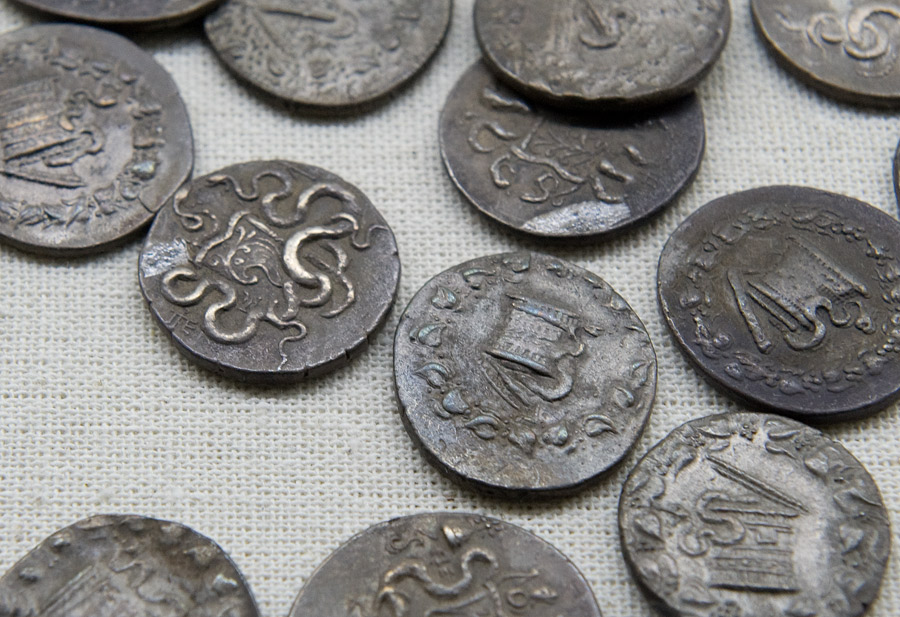 Coins from Ephesus site.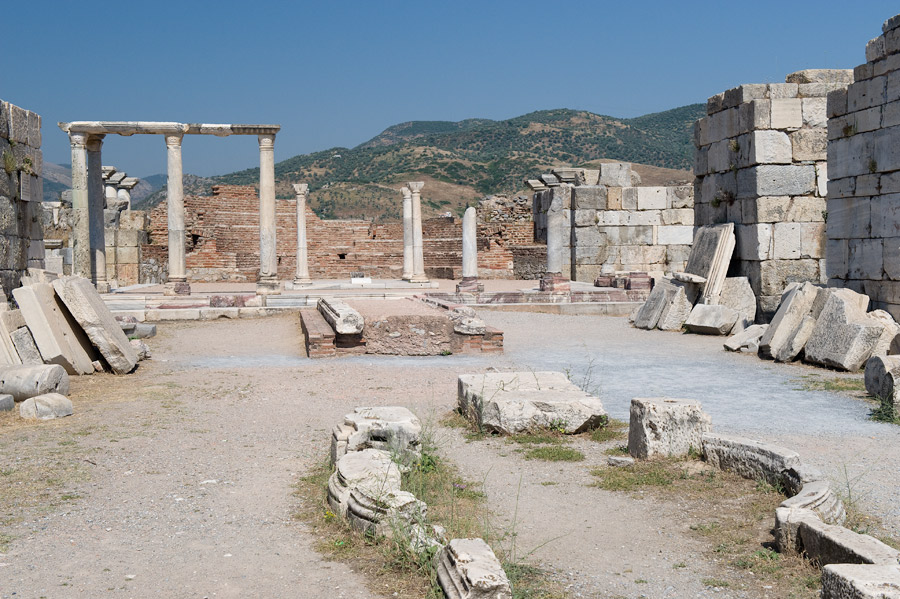 Remains of the Church of St. John, the location where history records he (St. John) wrote the fourth book of the New Testament.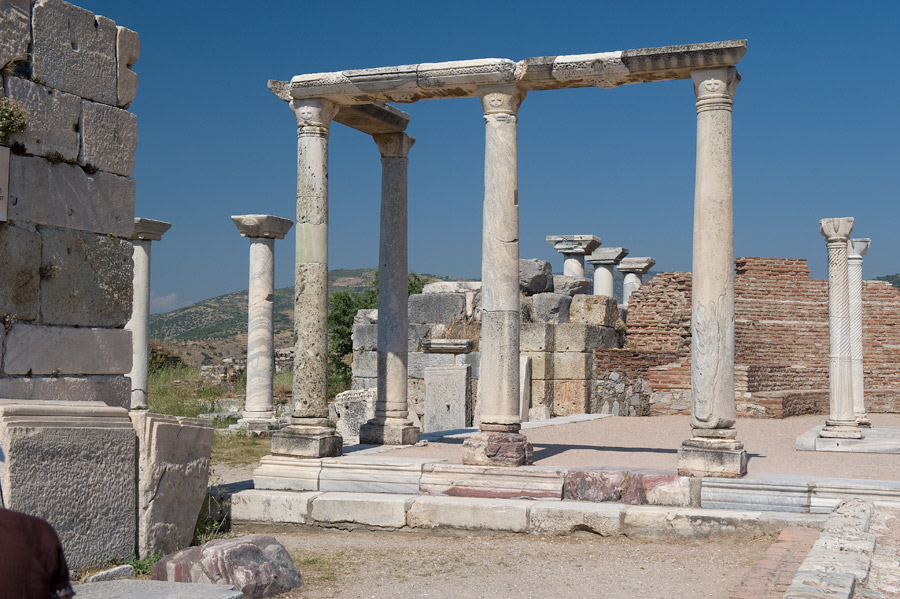 Church of St. John.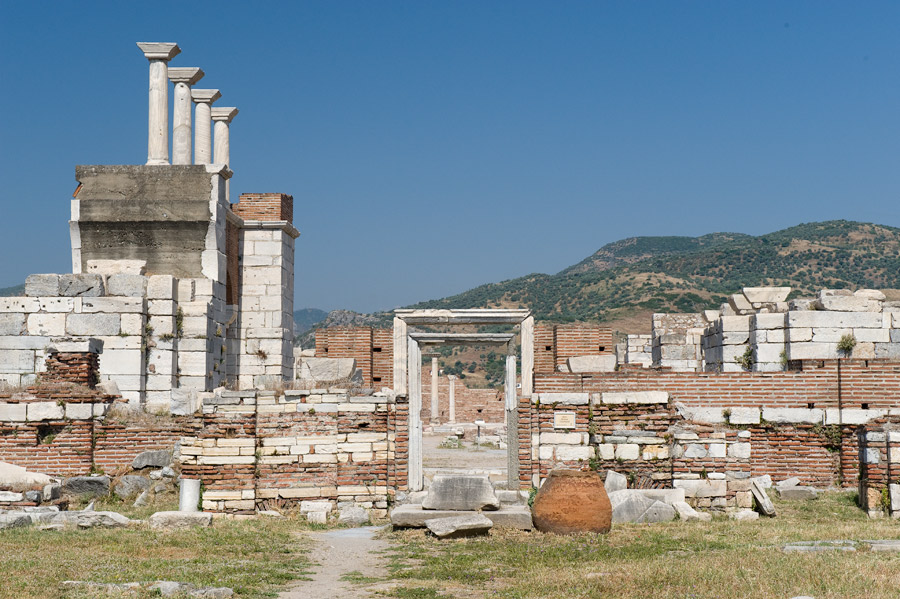 Church of St. John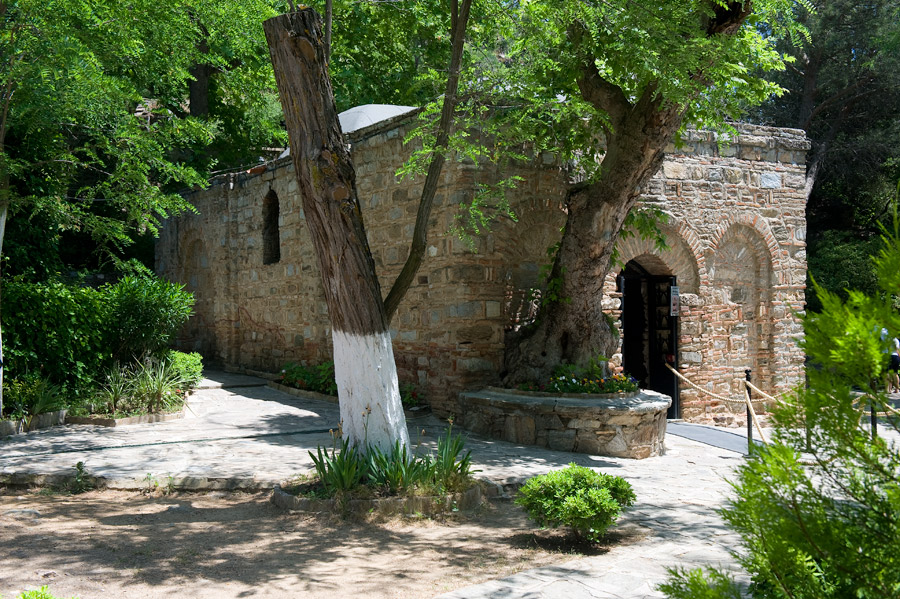 House of Mary - a shrine built upon foundations of a home that tradition records was the house of Virgin Mary.


© 2012 John Miranda