Switzerland

In June 2011, we spent a week in Switzerland, flying into Geneva, with an initial stop in Montreux, followed by a picturesque stay in Wengen, located above the Lauterbrunnen valley. The alps provided a stunning backdrop to explore the area. During our stay in Wengen, a small village that is accessible by train or foot, the main sound heard was cow bells. We took day trips and hikes in the Interlaken area of central Switzerland.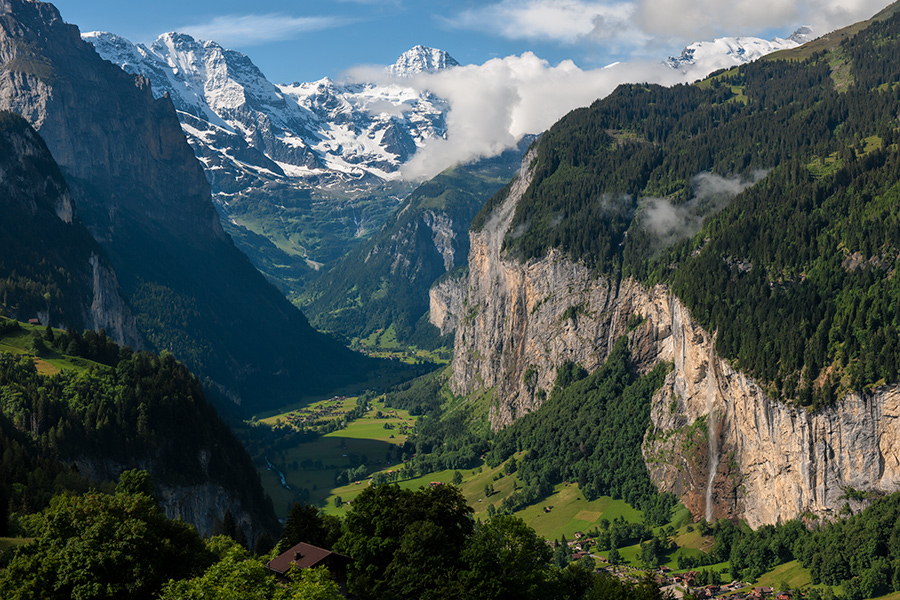 Lauterbrunnen valley, with its iconic waterfall. The valley reminds me of Yosemite, with a small village in it.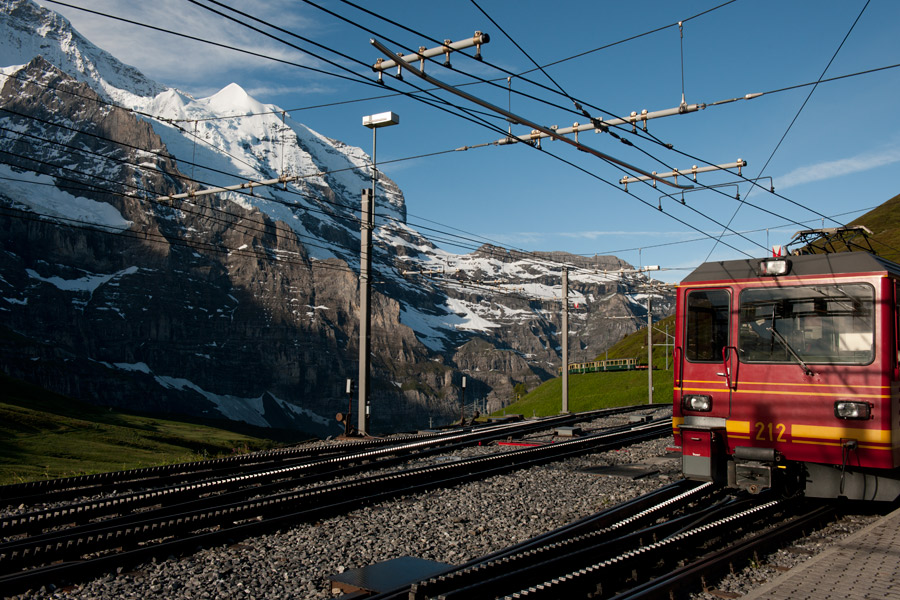 The train system in Switzerland is excellent. Above, a cog train that takes passengers towards the Eiger.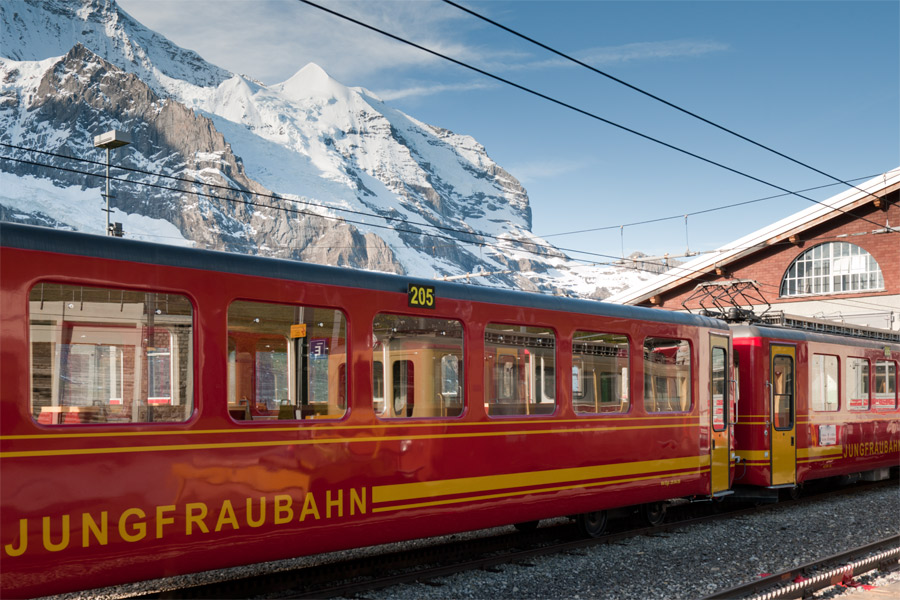 The train to Jungfrau.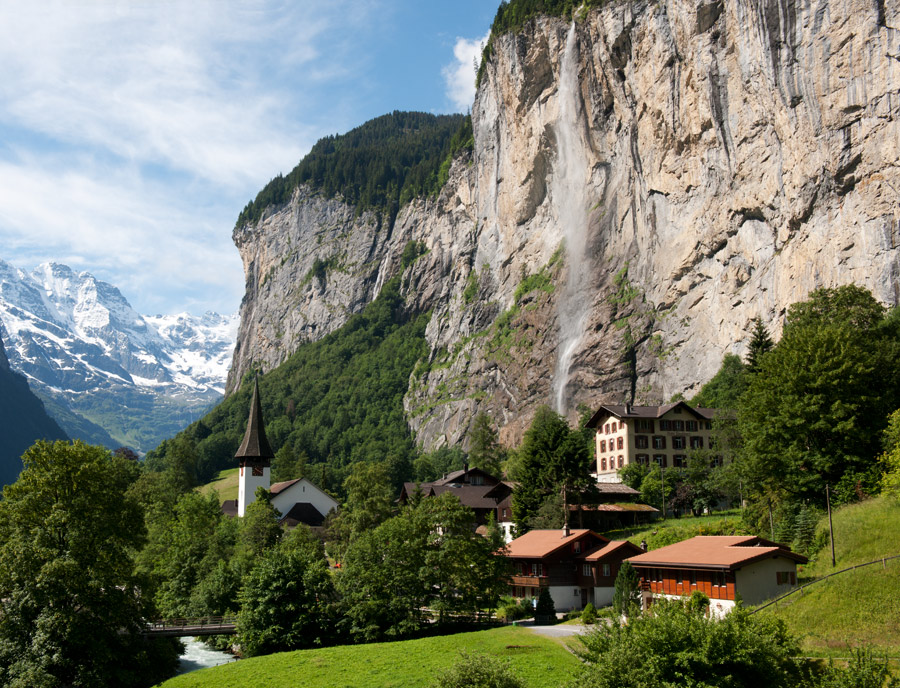 Another scene from Lauterbrunnen.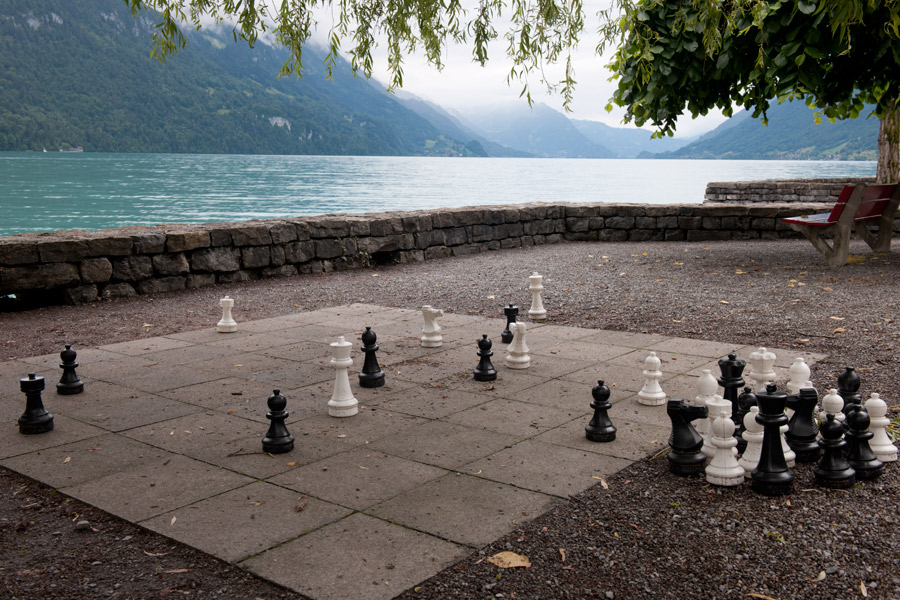 The lakeshore village of Brienz.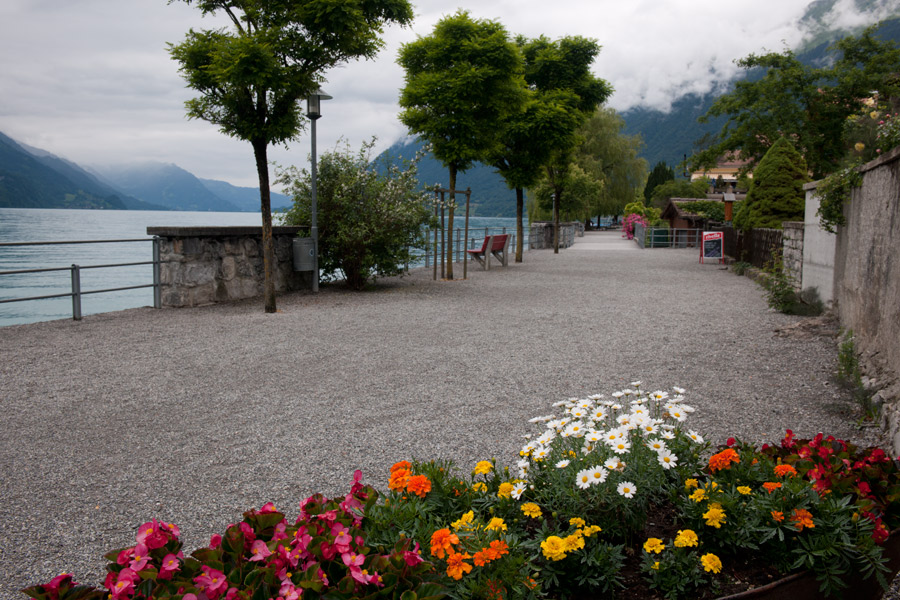 Brienz.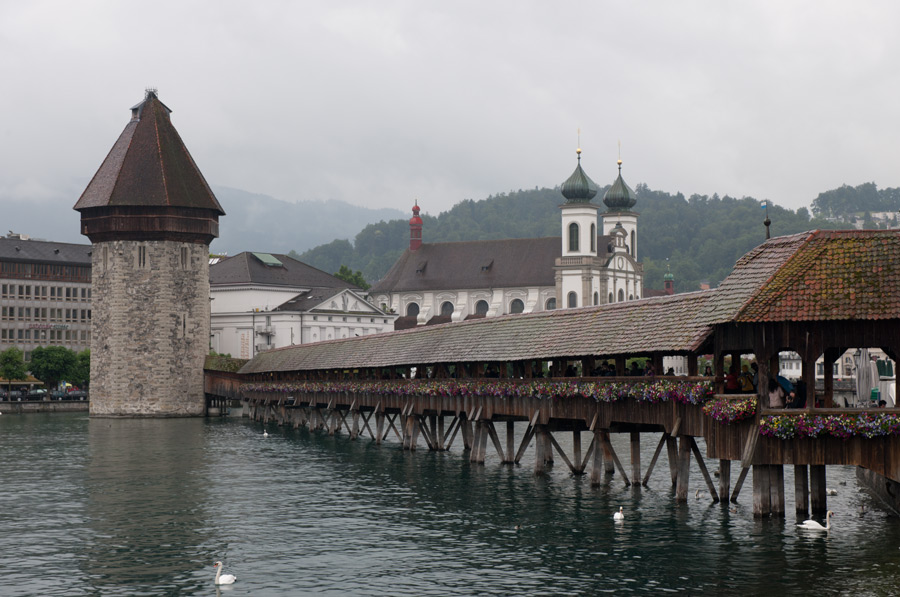 Lucerne.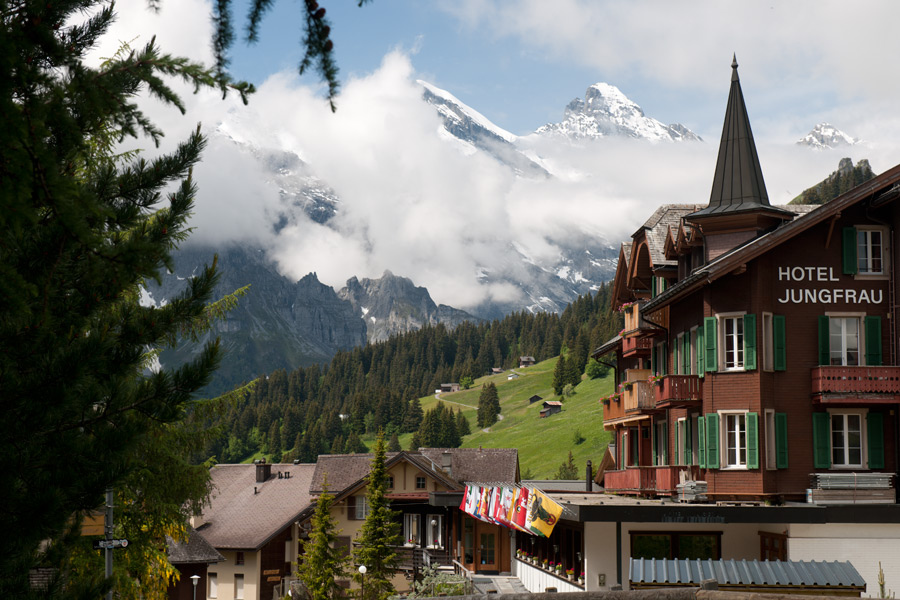 Alpine village of Murren.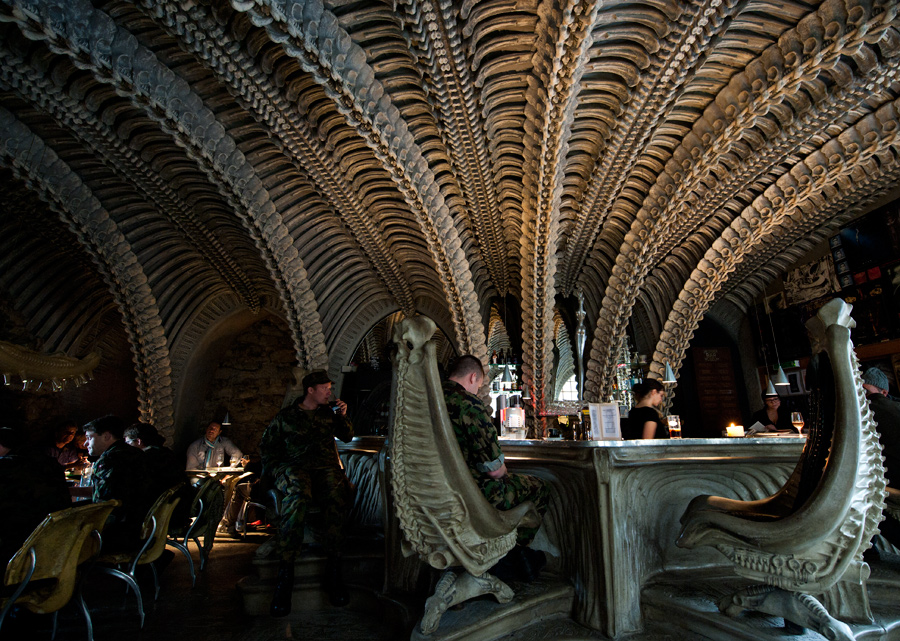 Artist H.R. Giger, who won an Oscar for his design work on the movie "Alien", created a bar in the same motif.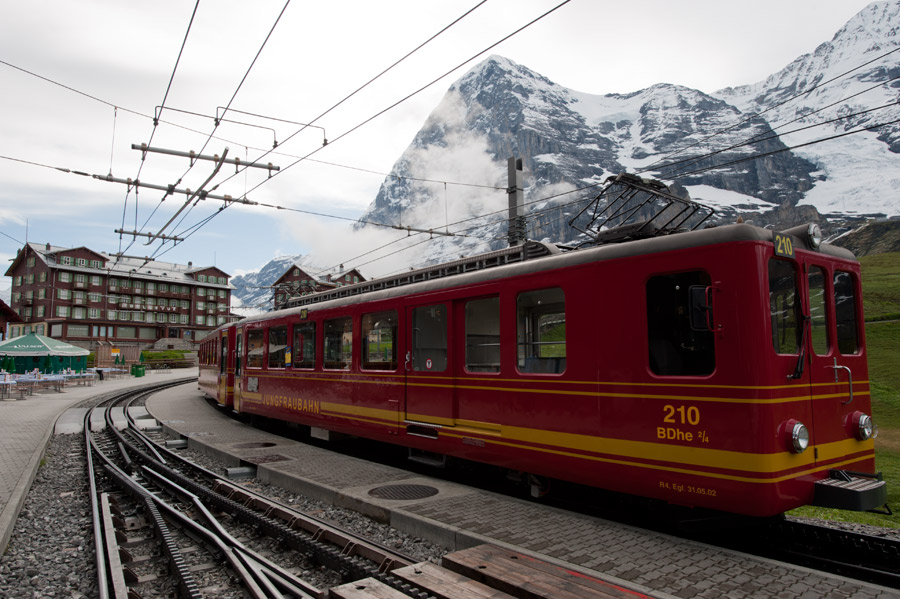 A cog train at Kleine Scheidegg.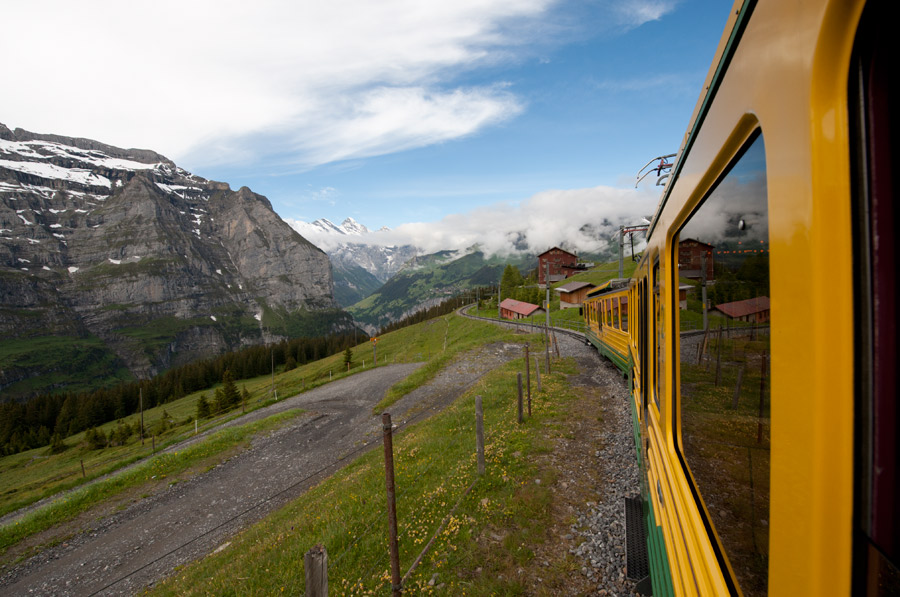 Riding the train from Kleine Scheidegg back to Wengen offered stunning valley views.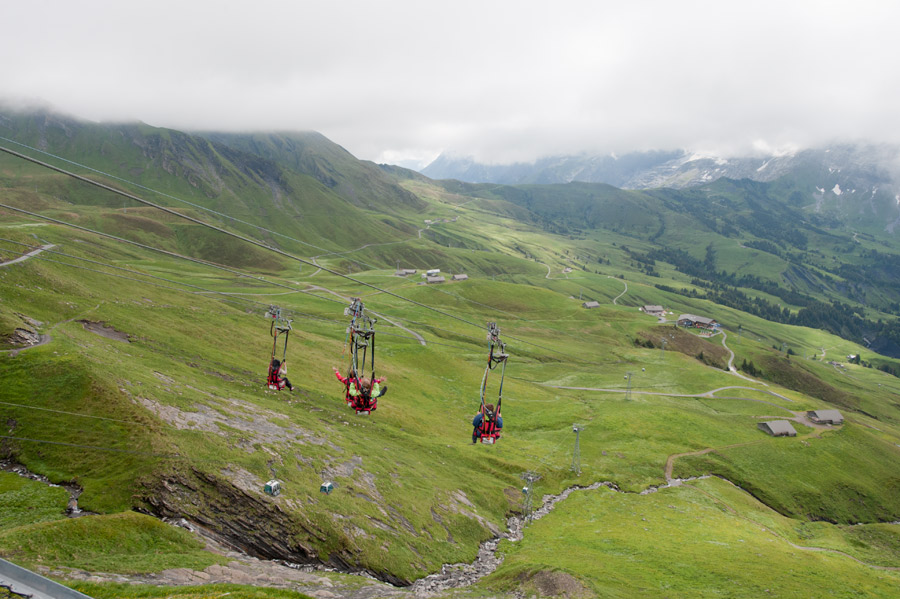 The Swiss version of "Zip Line" takes you up to 75 MPH for almost a 1/2 mile.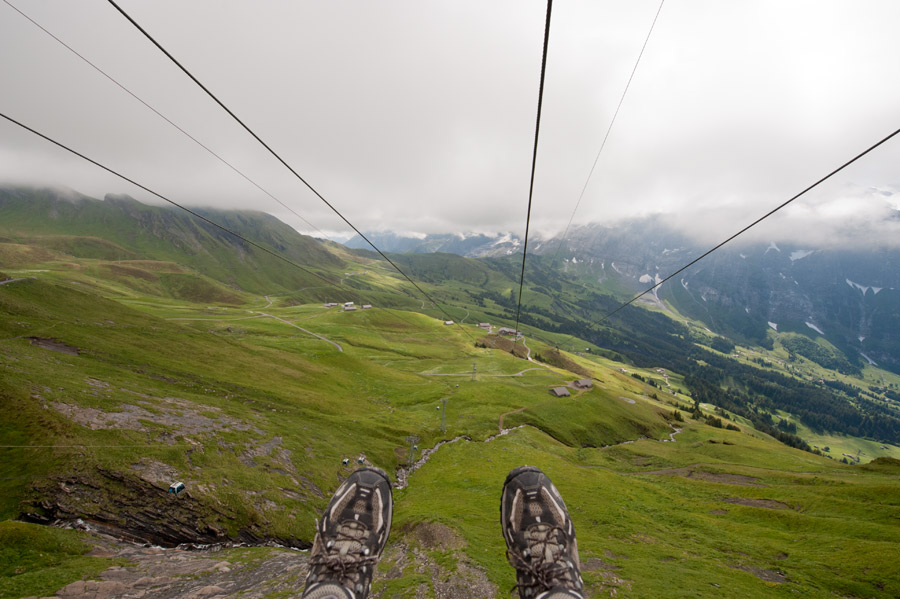 Risking myself and a DSLR camera, I had no choice but to zip down to get this picture.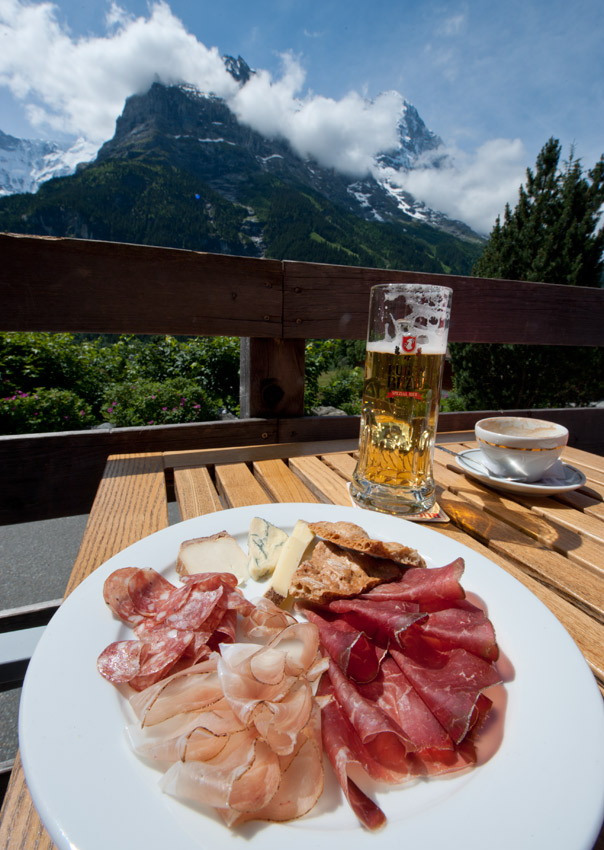 Relaxing with a plate of charcuterie under Mt. Eiger.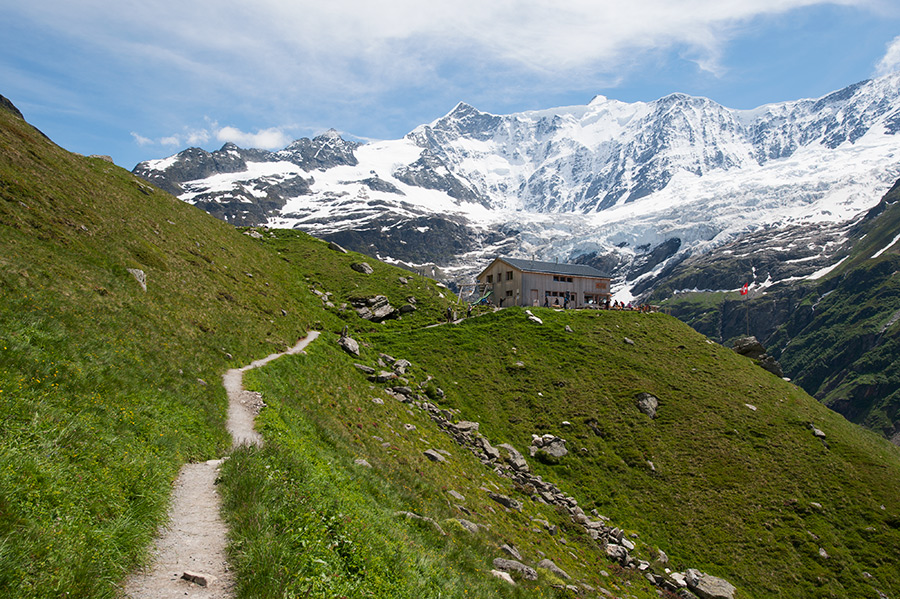 It seems many lower peaks in Switerland have huts that serve food and beer, my goal can be seen above.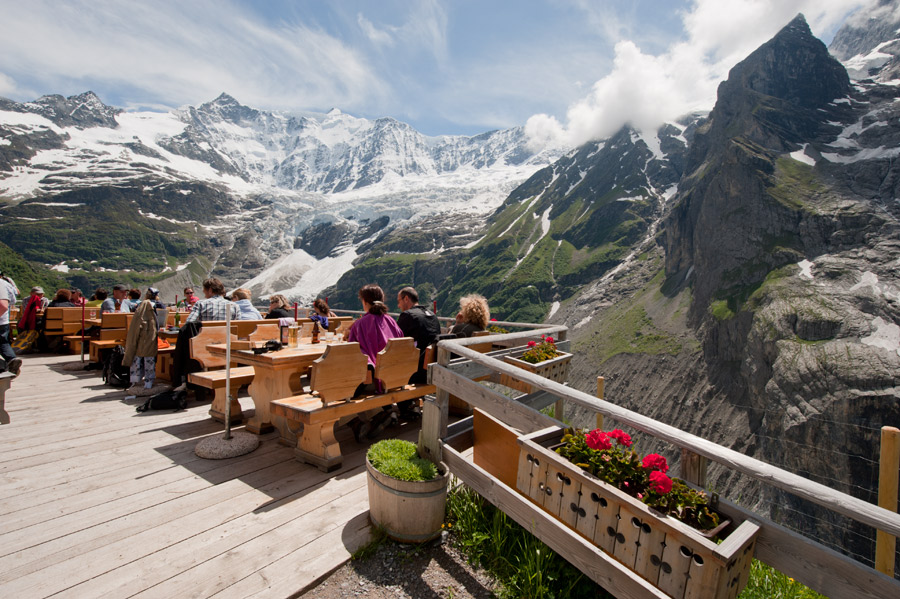 A one hour uphill hike is required to enjoy this beer garden deck propped over glaciers.

© 2020 John Miranda