Prague, Czech Republic

Driven by our flight arrangements, we spent an afternoon and evening in Prague before having to return home. Upon arrival, it was clear that this was a great injustice, as Prague has to be one of the most beautiful and lively downtown areas I have ever walked. Still, we got to enjoy a taste of Prague, and for what it's worth, below are a few pictures captured during our very brief time there.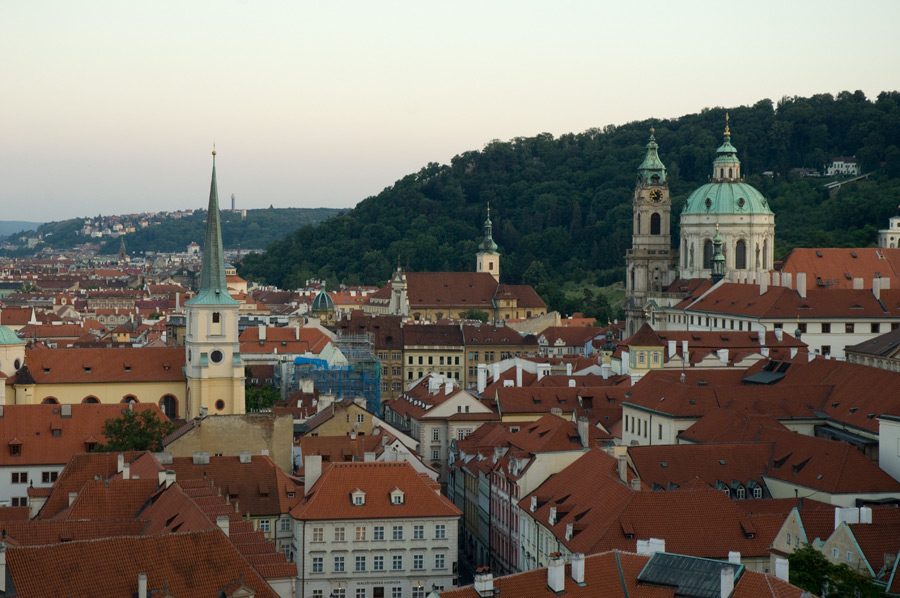 Prague, as viewed from Golden Wells Hotel.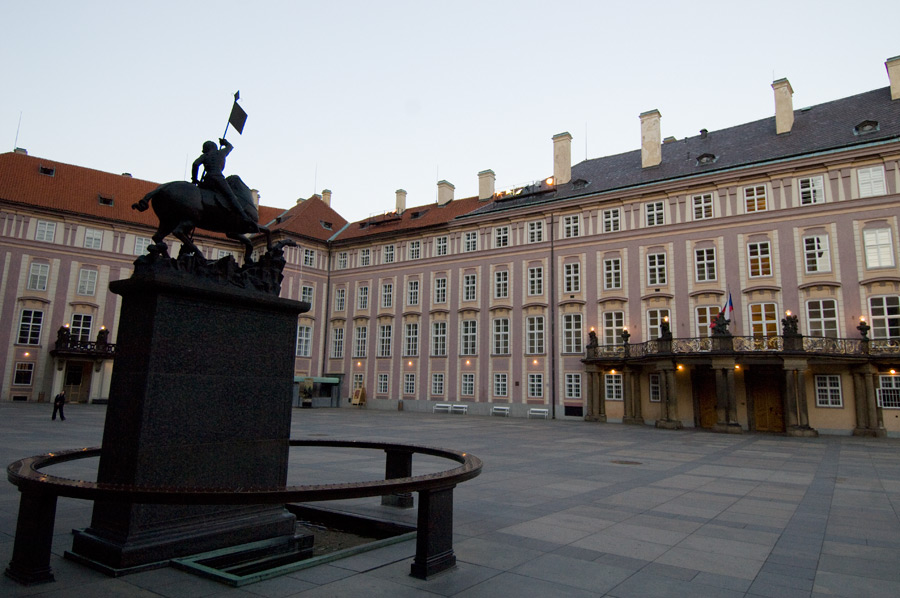 Within Prague's huge castle - its history stretching back to the 8th century.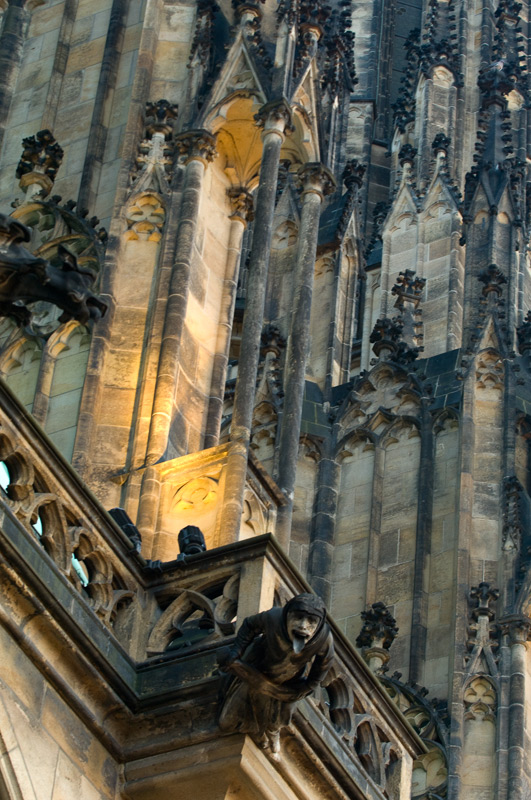 St. Vitus Cathedral, within Prague Castle.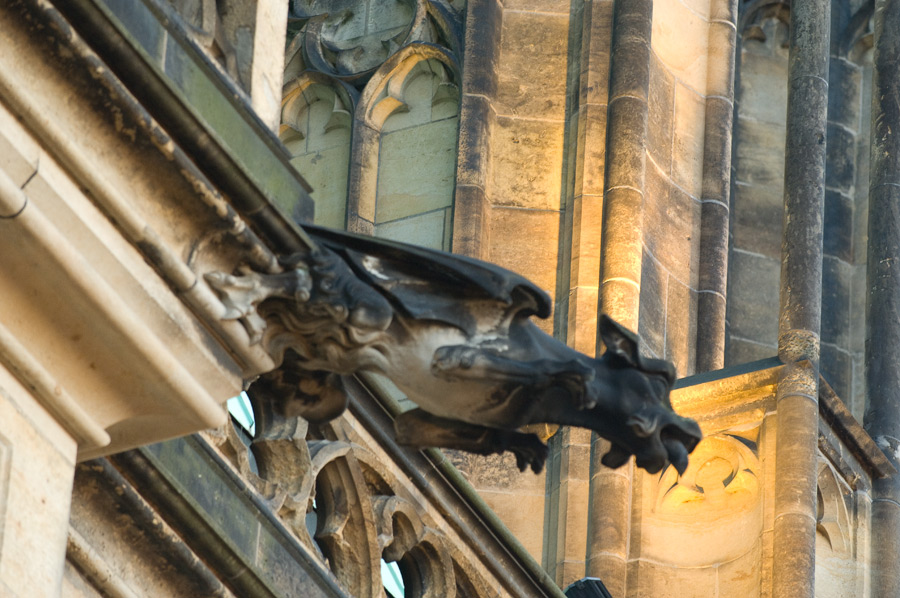 Gargoyle, St. Vitus Cathedral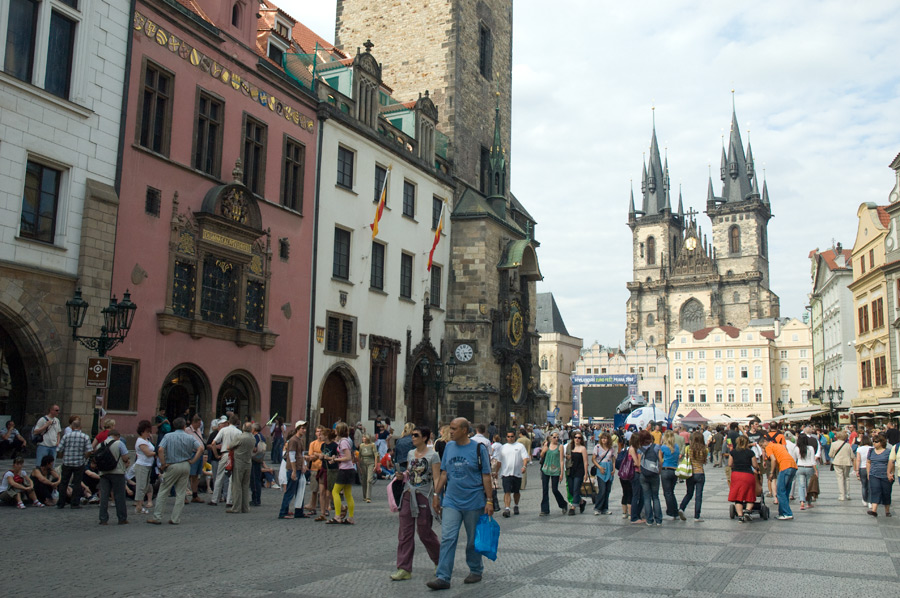 Prague's lively and pedestrian friendly City Center.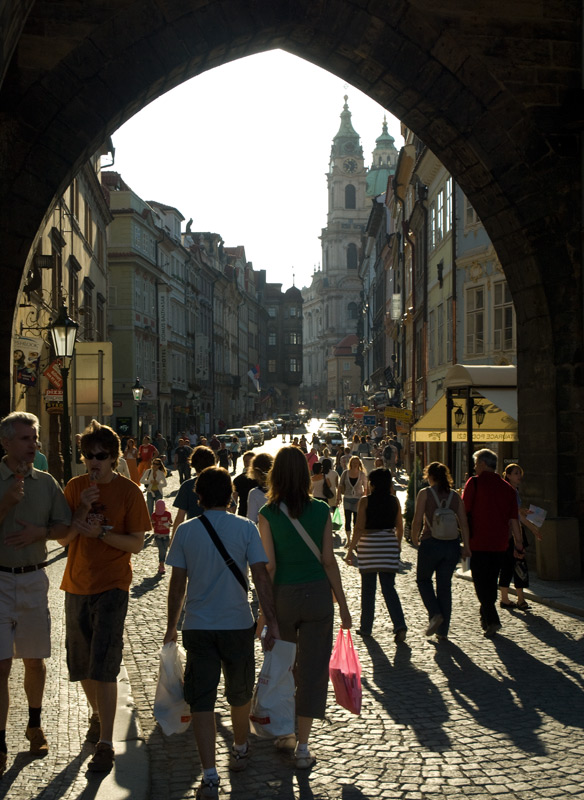 Near Charles Bridge, whose construction began in 1357 under King Charles IV.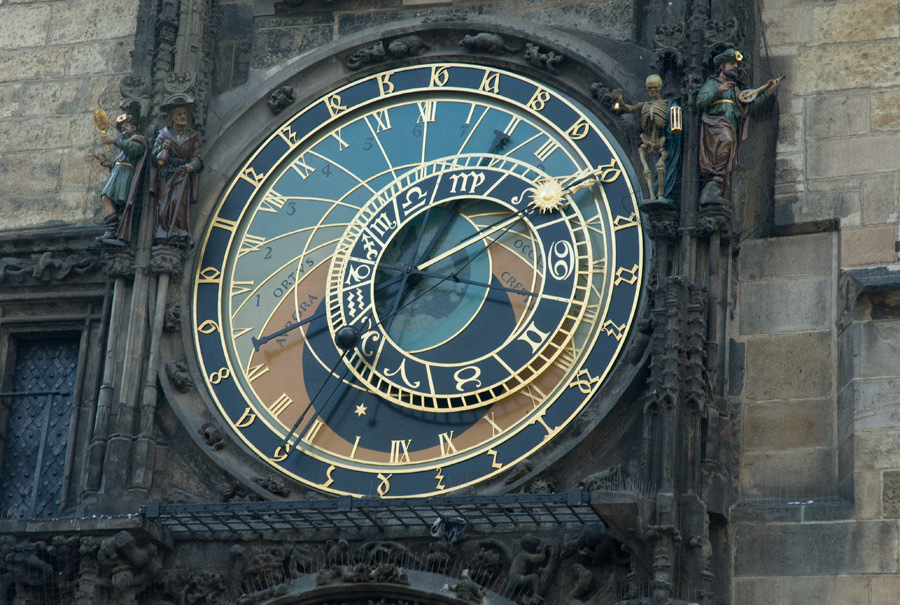 Prague's Astronomical Clock, dating back to 1410.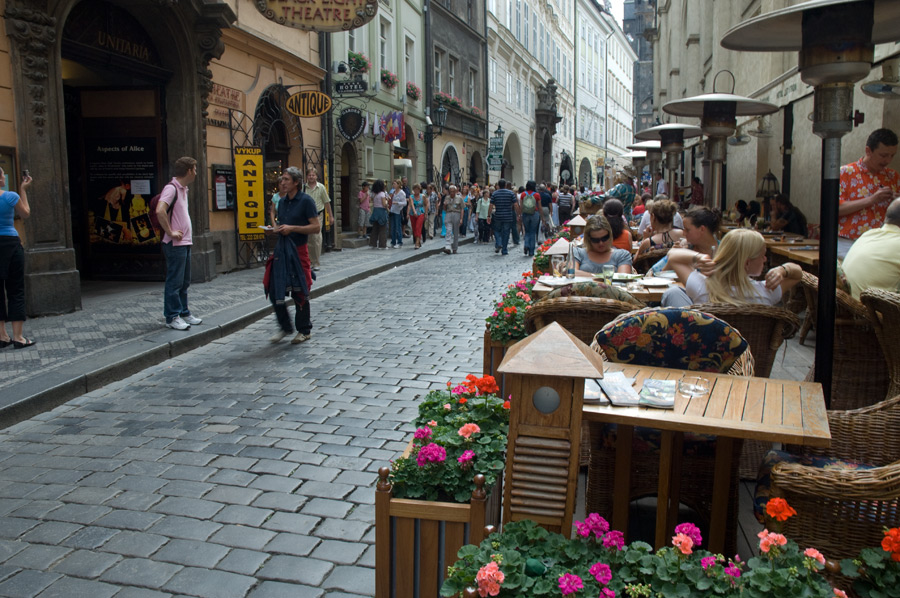 One of many sidewalk cafe's.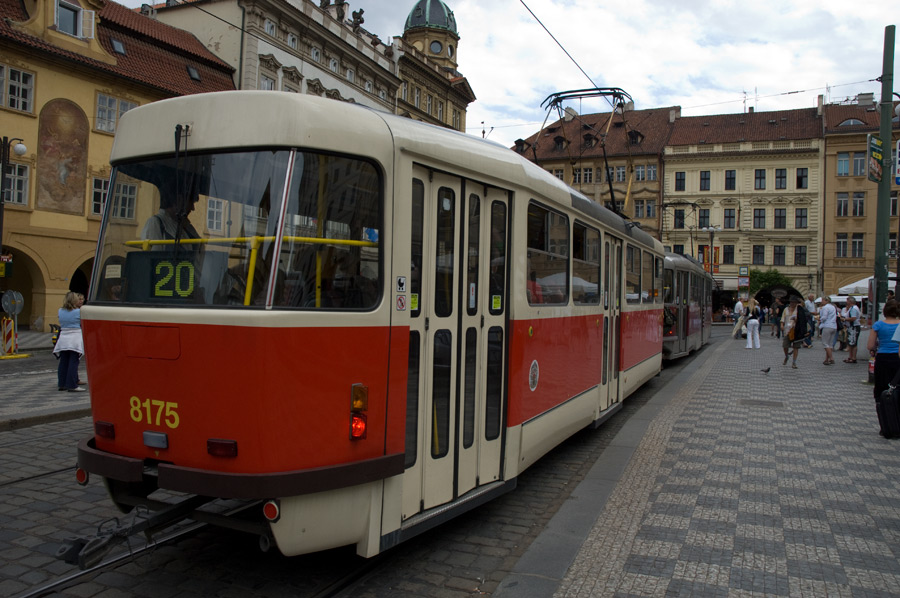 Electrically driven public transportation.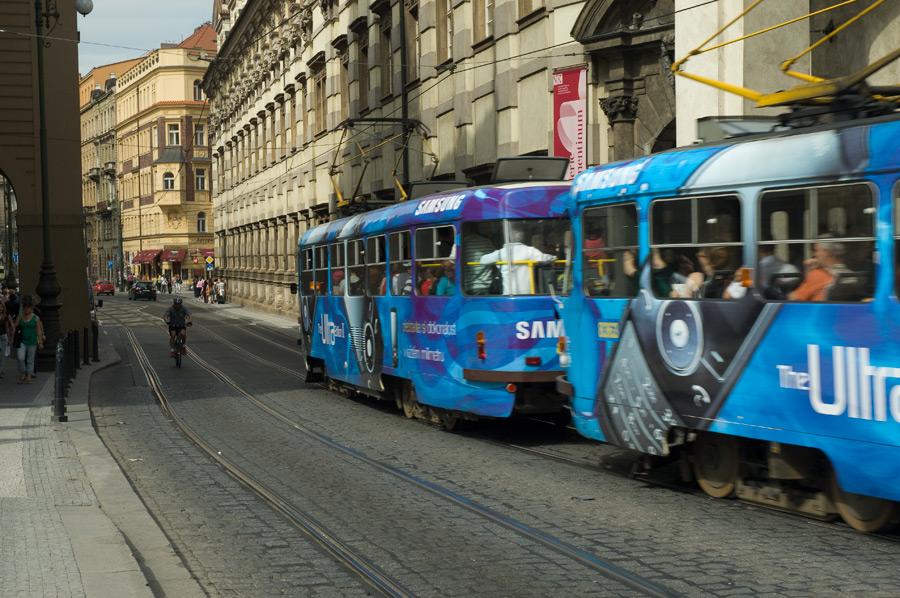 Prague downtown.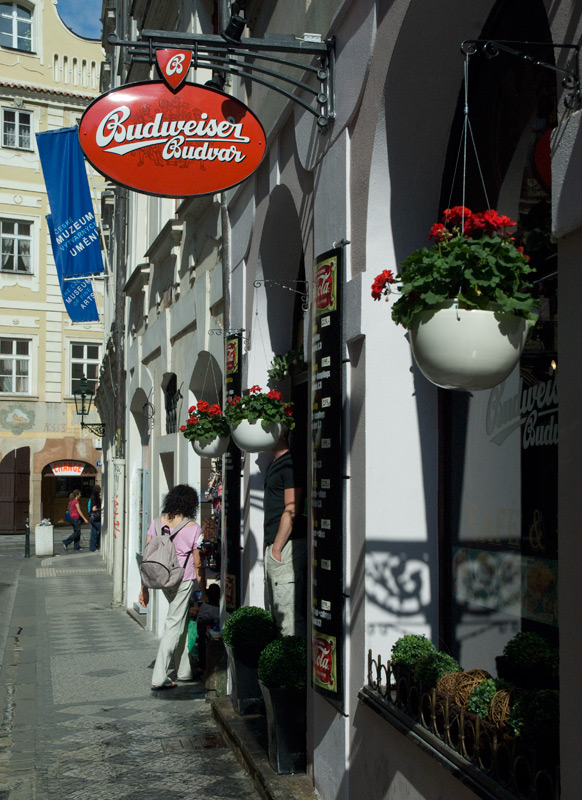 Czech Republic, boasting one of the highest per capita beer consumption rates in the world,
also features a brand known as "Budweiser" (brewed by Budejovicky Budvar), maintaining a legal
battle with the familiar United States based Anheuser-Busch Company.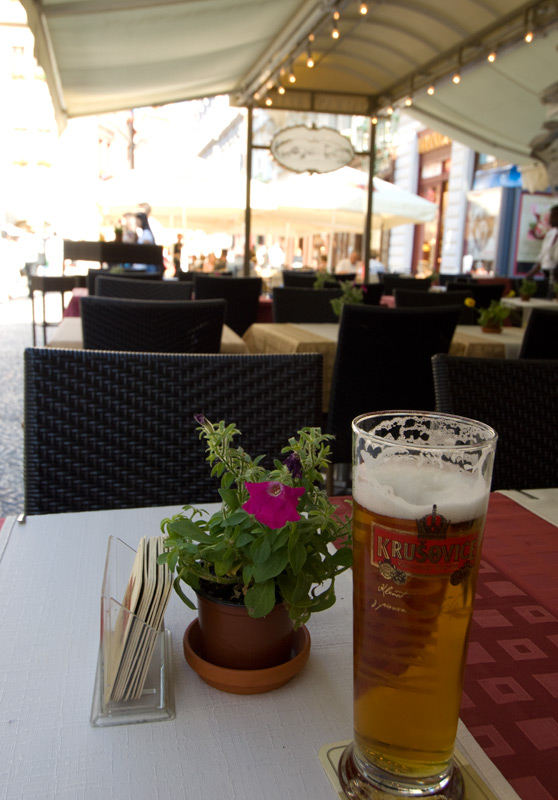 Speaking of which, after much walking, it was time to enjoy a cold beer at one of Prague's many outdoor venues.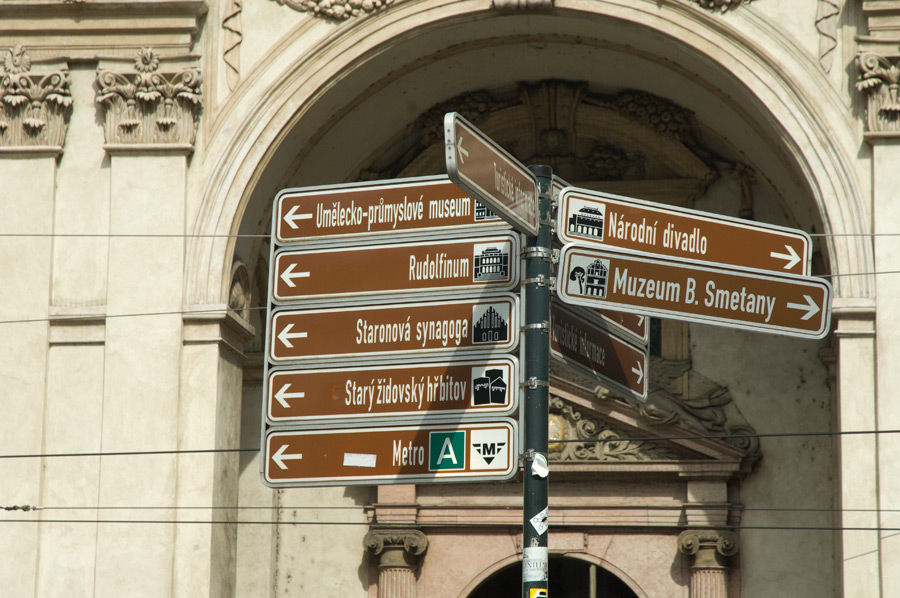 A few signs for the confused tourist.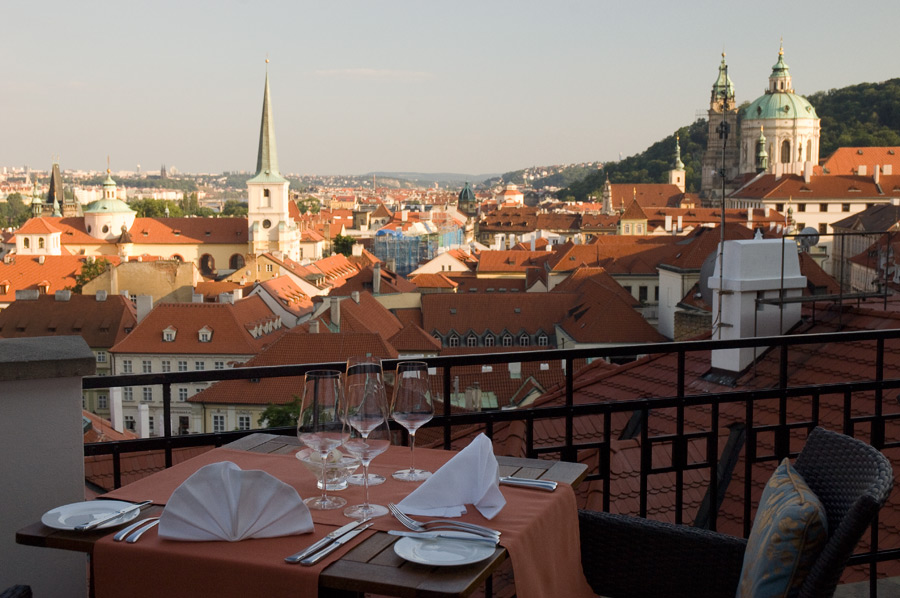 Finishing off the evening with an excellent dinner at Golden Wells Hotel's fabulous roof top restaurant.

© 2019 John Miranda