Pima Air and Space Museum, Tucson Arizona

Pictures taken at PASM on August 2005. In many cases, I tried to take closer pictures to provide greater detail on the aircraft.
The museum was mostly empty, as I went mid-day while temperatures were well in the 90's F.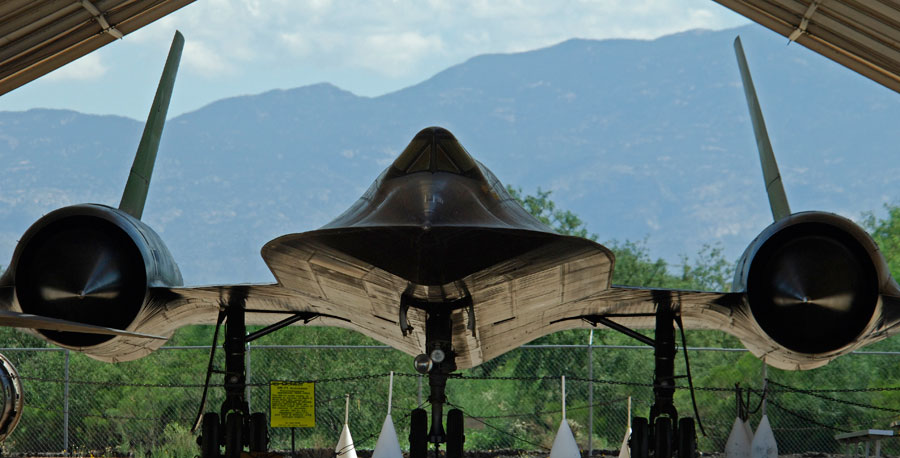 SR-71 Blackbird. Excluding the X-15 Program, I believe this is the fastest airplane ever made, despite its 1960's era design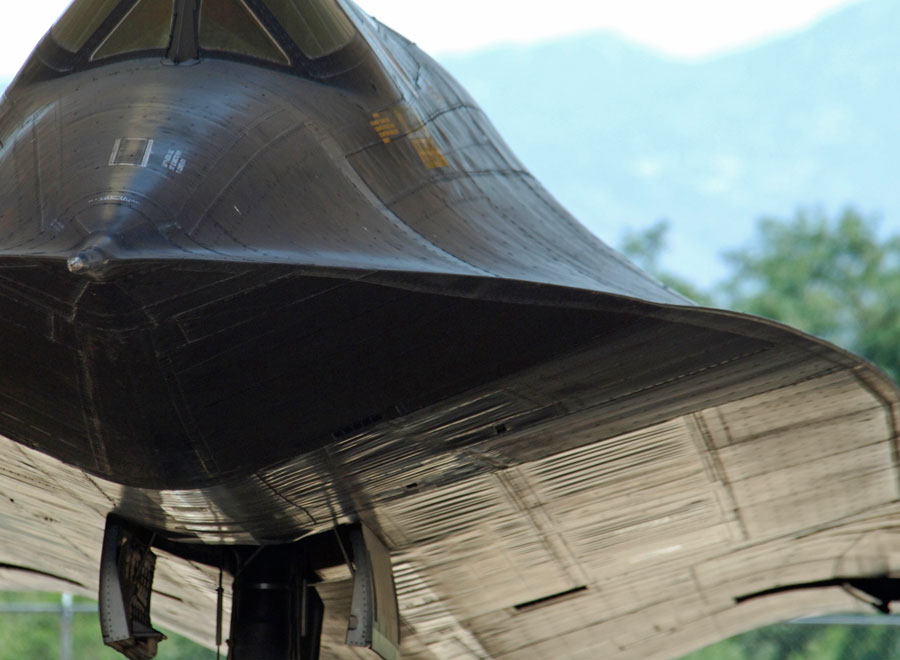 SR-71. I noticed the ripples on its body and am not sure if it was that way originally or if its due to aging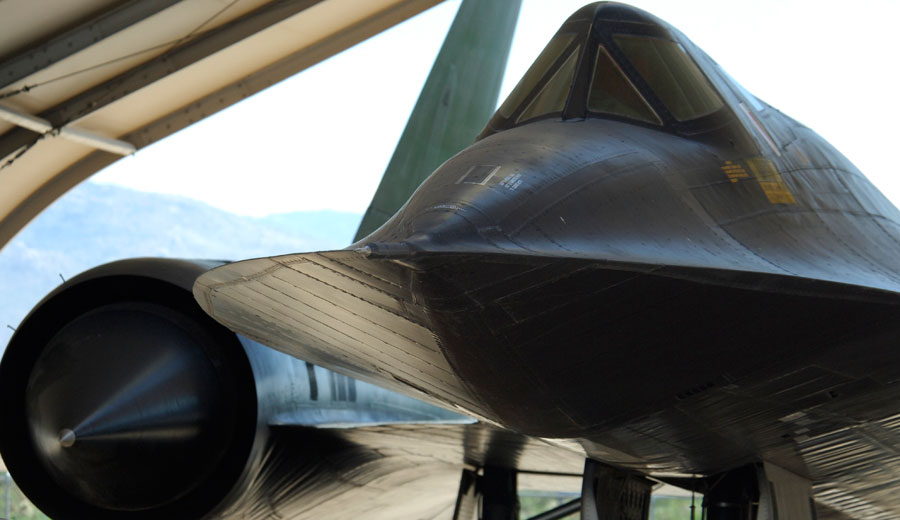 SR-71 with a view to its engine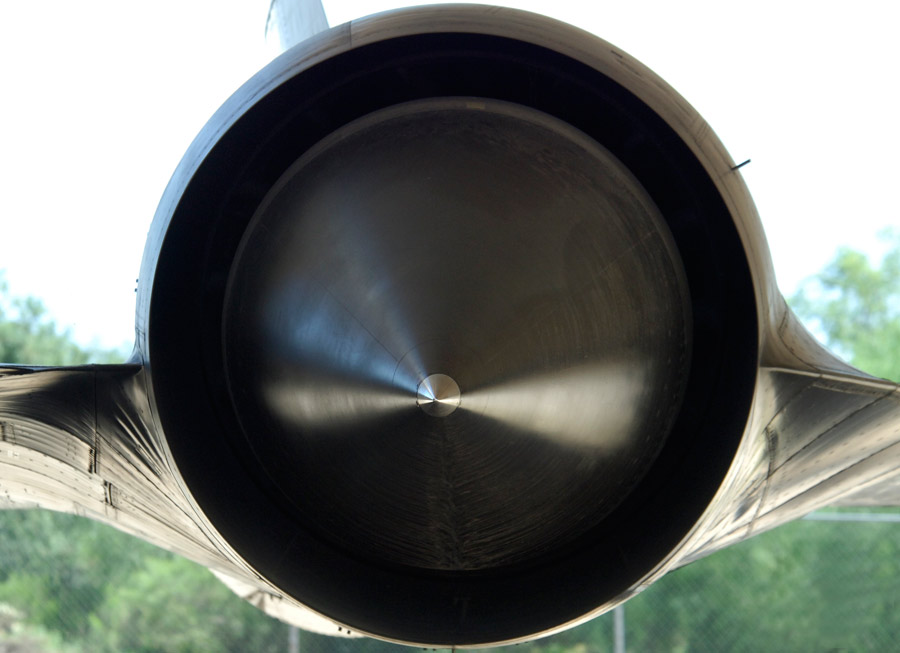 SR-71 engine inlet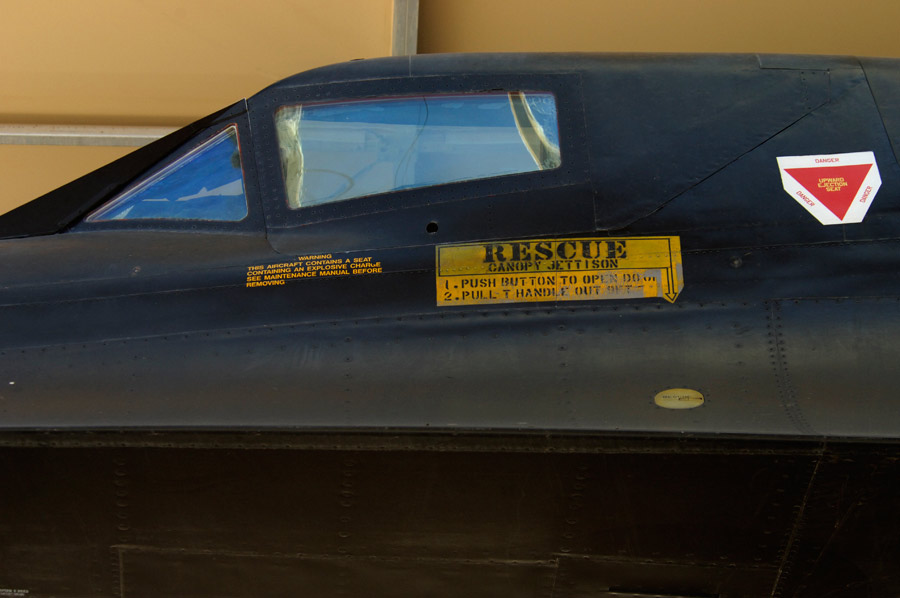 SR-71 side view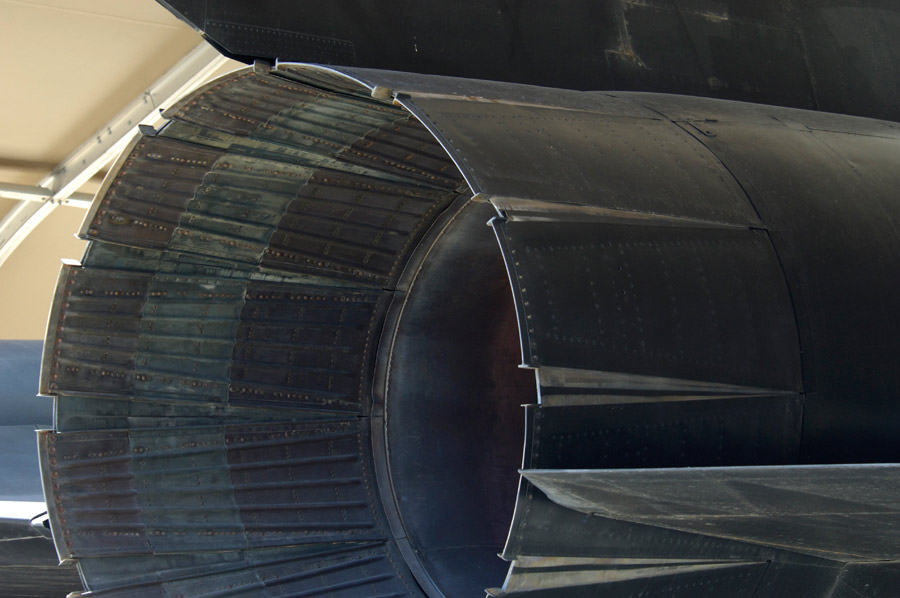 Afterburner section of engine exhaust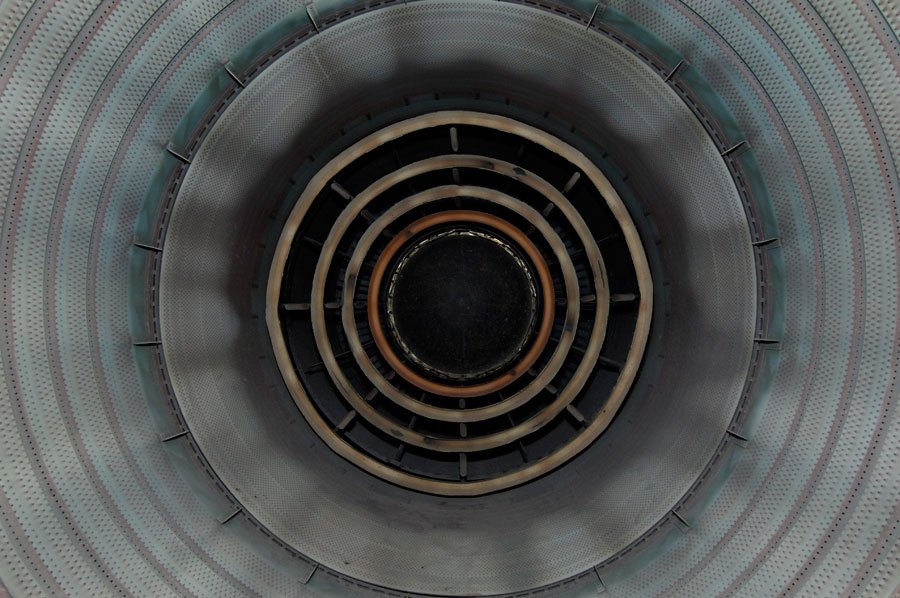 This is a direct shot into an SR-71 engine exhaust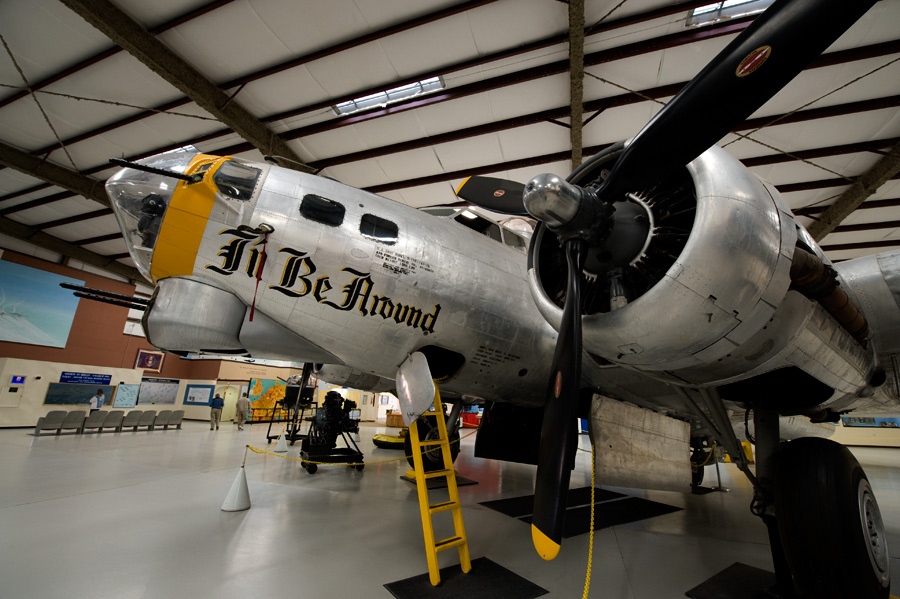 B-17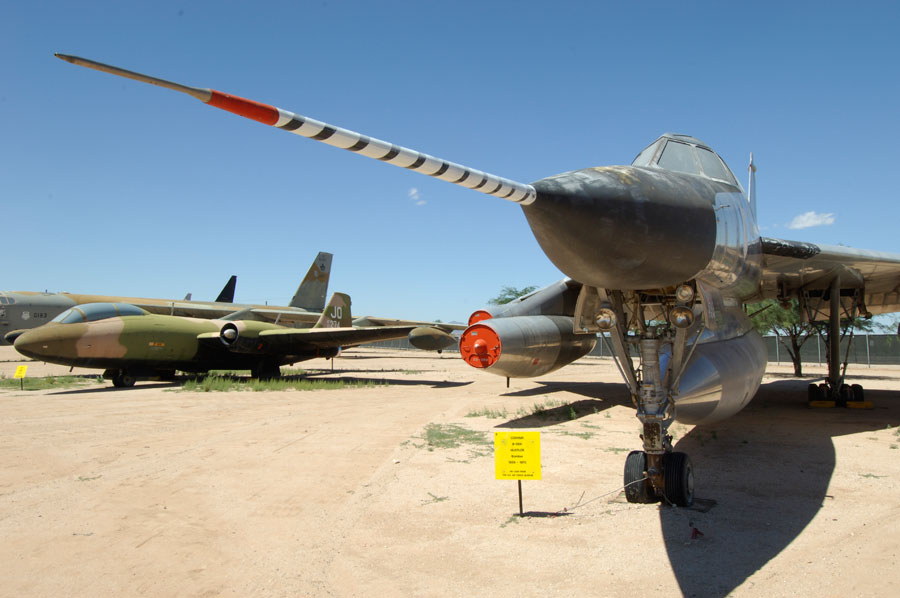 Aircraft parked at PASM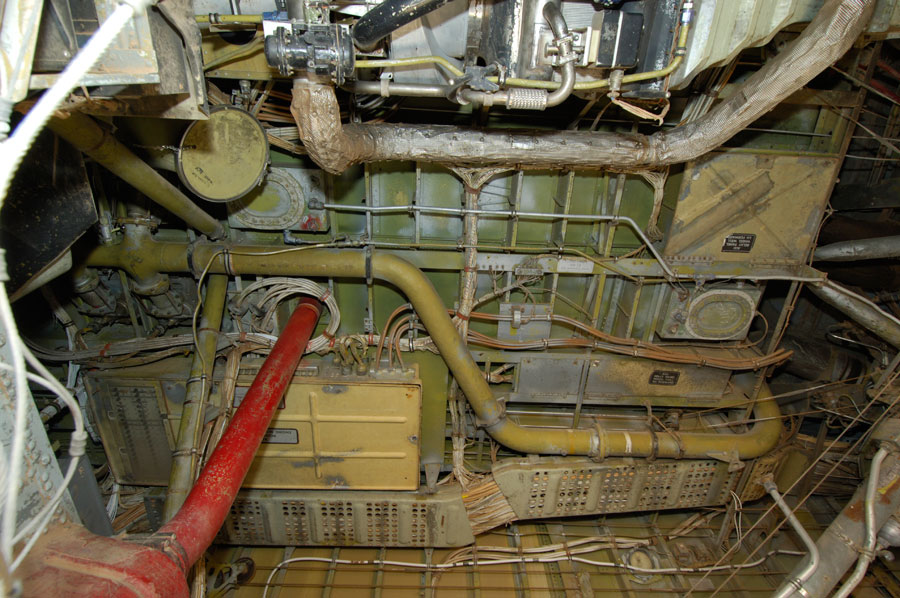 ...These are interior shots of a B-52 bomber from the front wheel well.
I wanted to capture the incredible amounts of wiring and cables that somehow stayed together
to keep these aircraft in the sky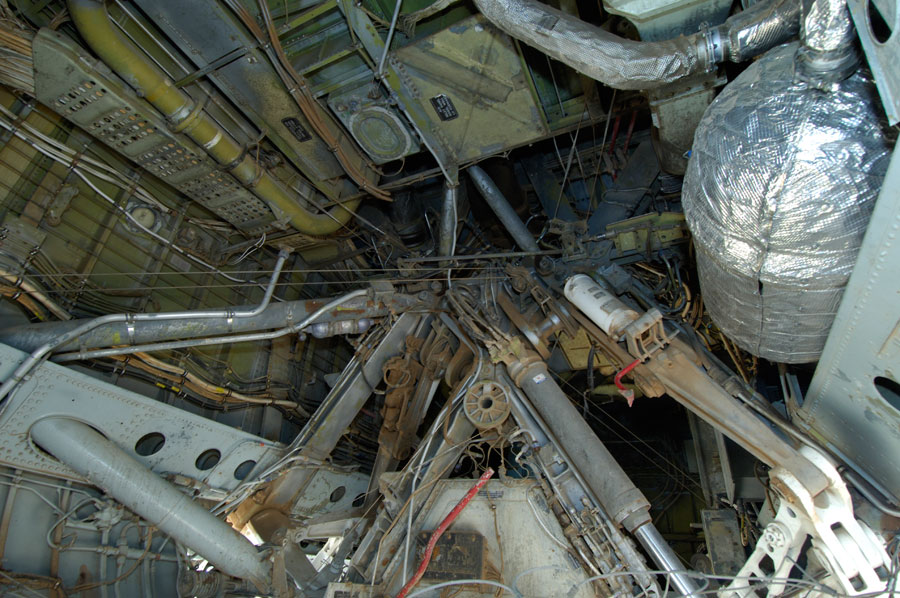 Looking in the B-52 wheelwell, yet another vast array of tangled pulleys, cables, and wires that somehow functioned in unison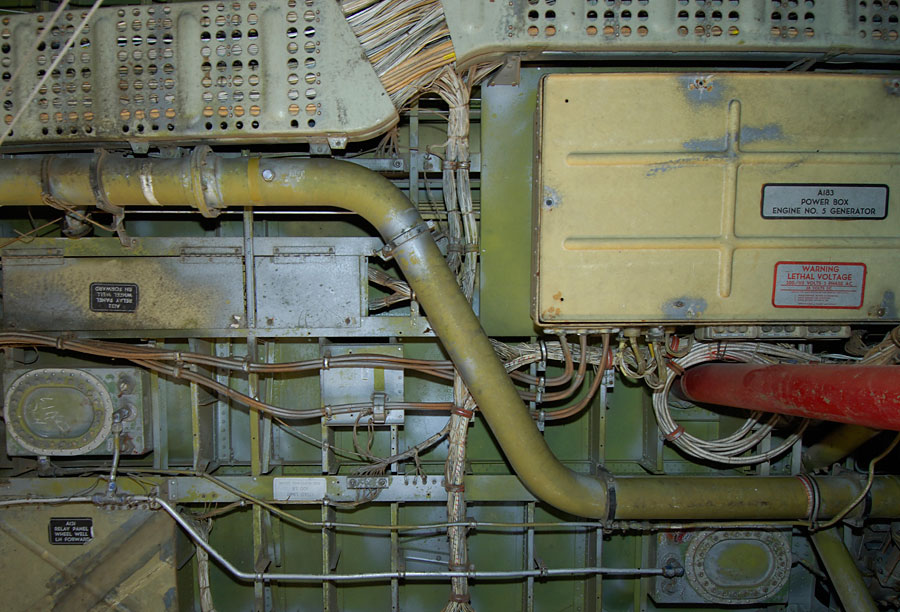 Another interior picture of a B-52, looking up into its belly. A mass of cables can be seen towards the image top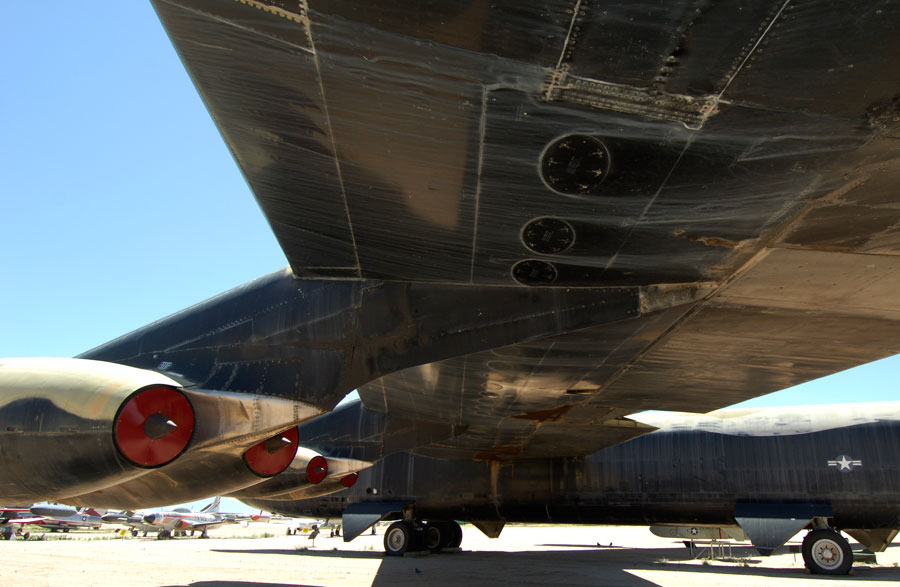 Standing under the wing, four engines can be seen for a total of eight engines on this aircraft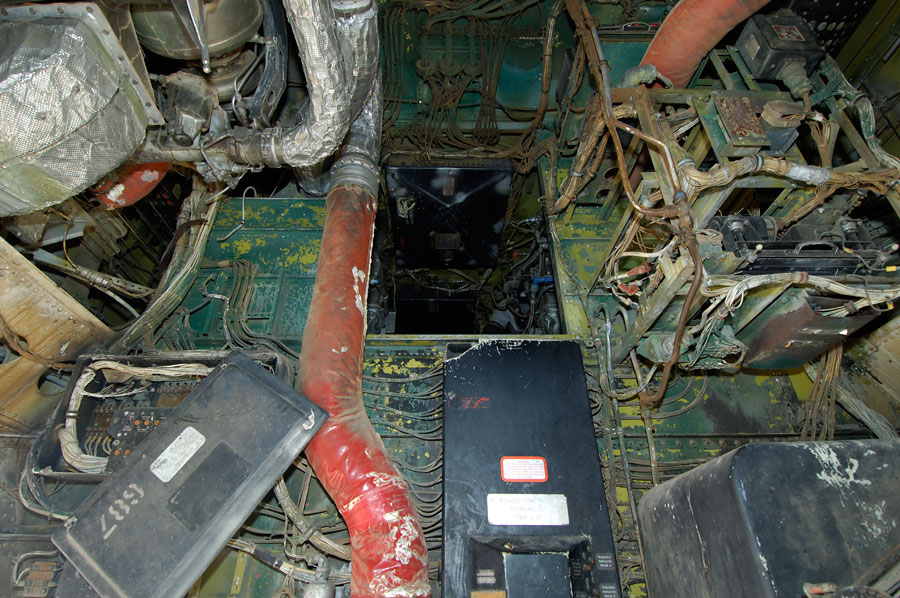 A forward looking shot inside a B-52 wheelwell. A maze of cables leads to
an entrance that goes towards the front of the aircraft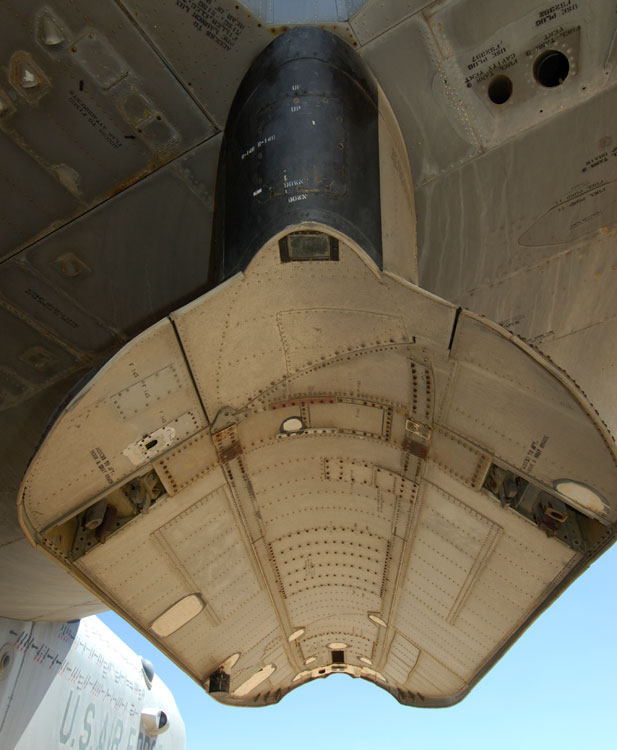 This particular B-52 was part of the X-15 program.
The X-15 airplane - really a manned rocket - was connected to the B-52's wing and once airborne,
launched during the 1960's to achieve over 4,000 MPH at altitudes in excess of 300,000 feet.
A highly dangerous affair with a volatile LOX engine, three X-15's were built and two crashed over about 200 flights.
The X-15 pilots were ultimately awarded astronaut wings as their altitude placed them 'in space'.
Once their rocket engines stopped, the X-15 glided back to Earth. Energy management was key during descent,
as a pilot could 'accidentally' glide 2 or 3 states away from the targeted landing area.
For more, read a great book: At The Edge of Space by Milton O. Thompson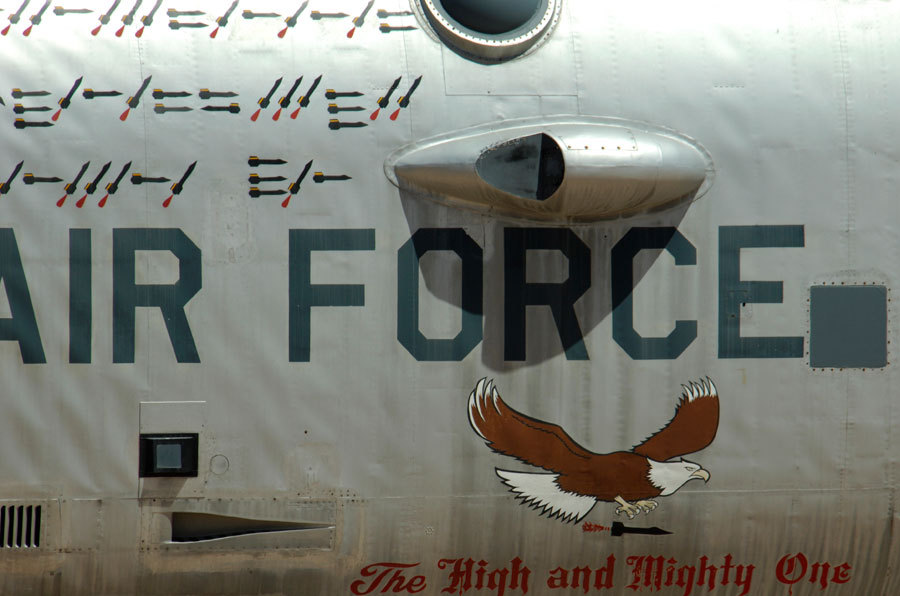 Not so high, but still mighty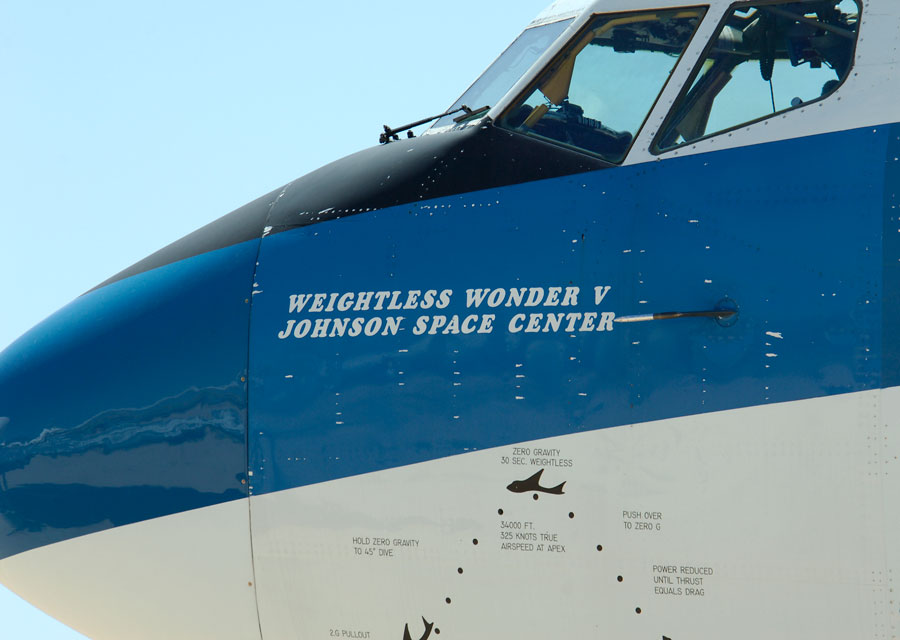 NASA aircraft used to simulate weightlessness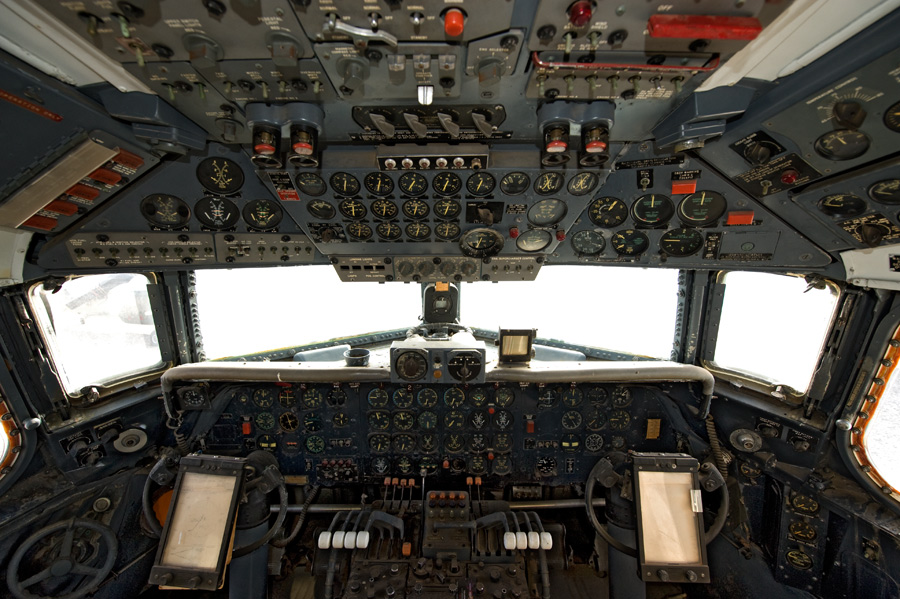 Cockpit of former Air Force I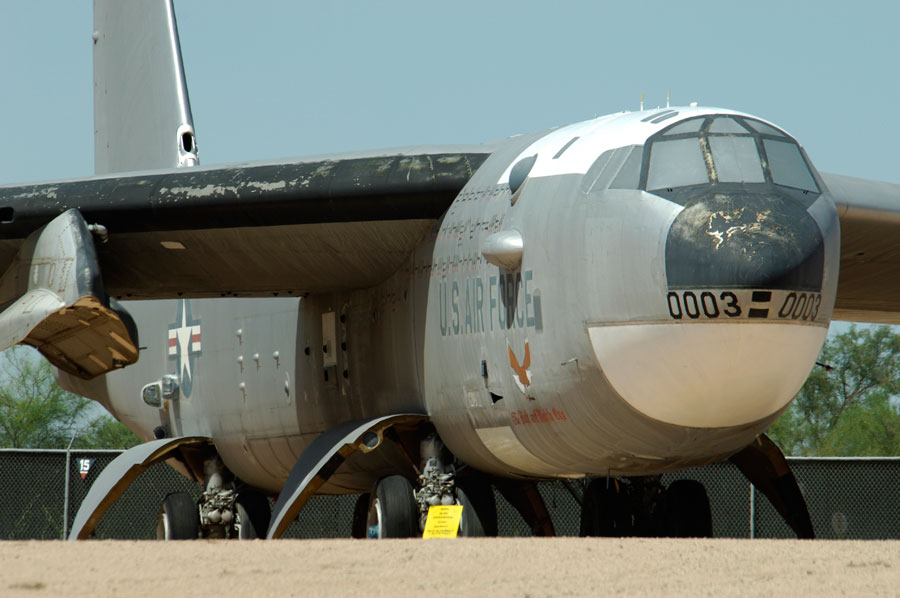 B-52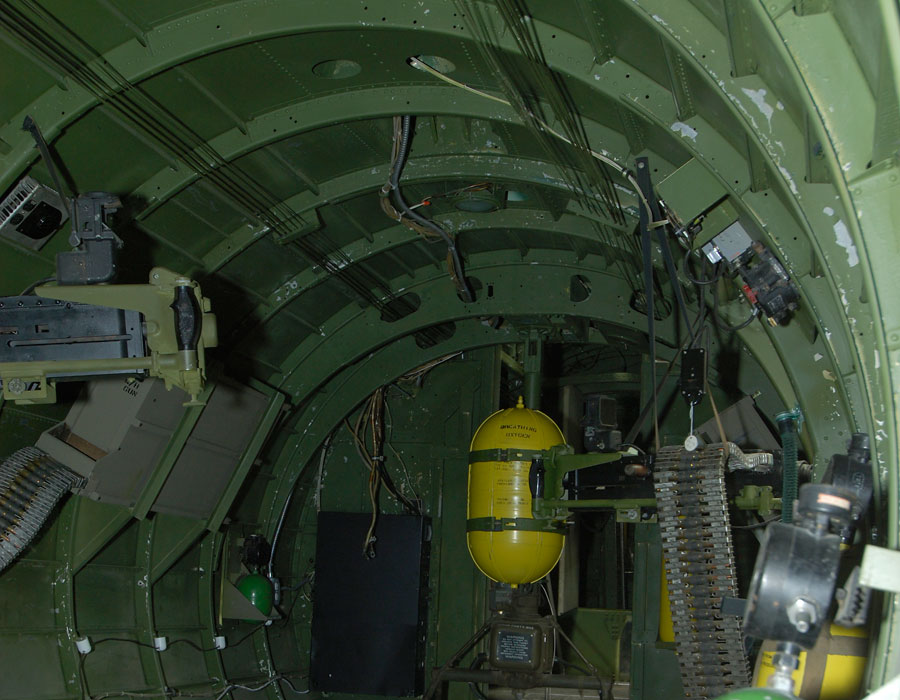 Interior of a restored B-17 bomber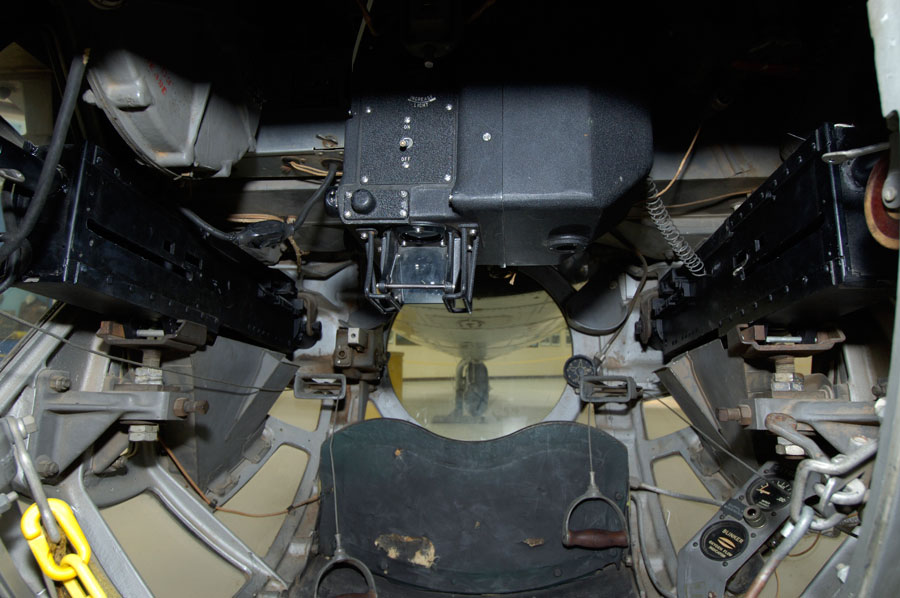 A gunner's bubble on the belly of a B17. Guns on either side can be seen.
I recall reading an episode where a gunner was trapped in this bubble as the main landing gear
remained stuck due to aircraft damage leading to a very dangerous landing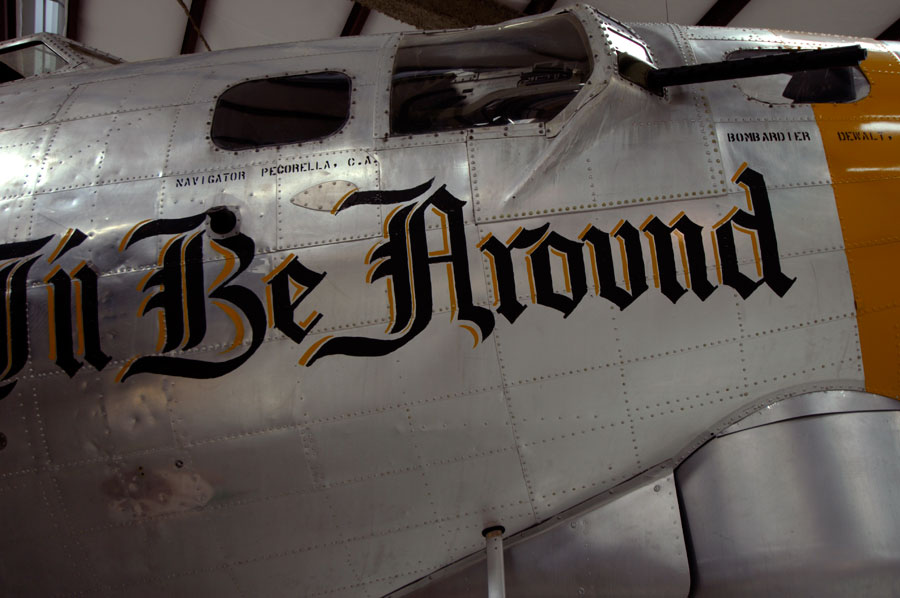 Bomber side view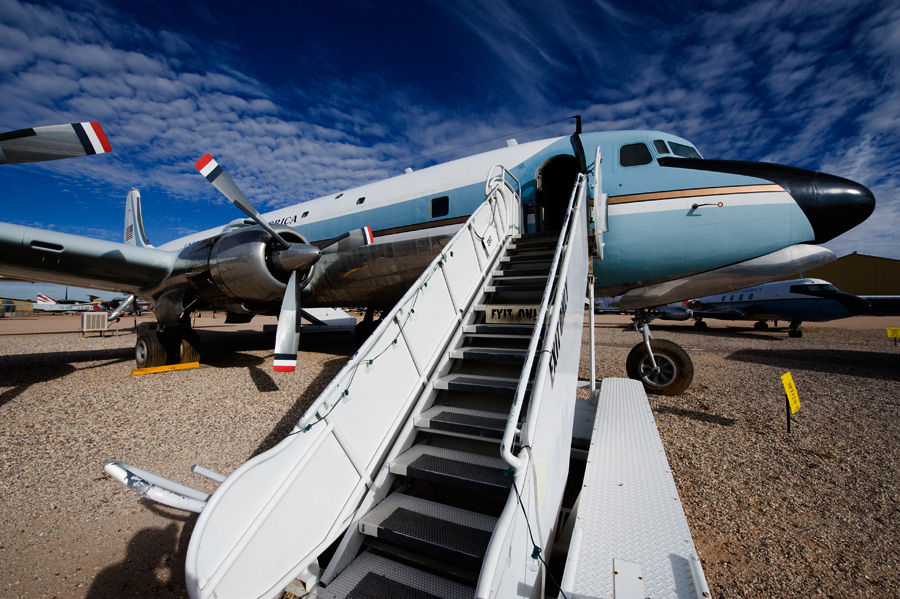 Former Airforce One, carried LBJ and JFK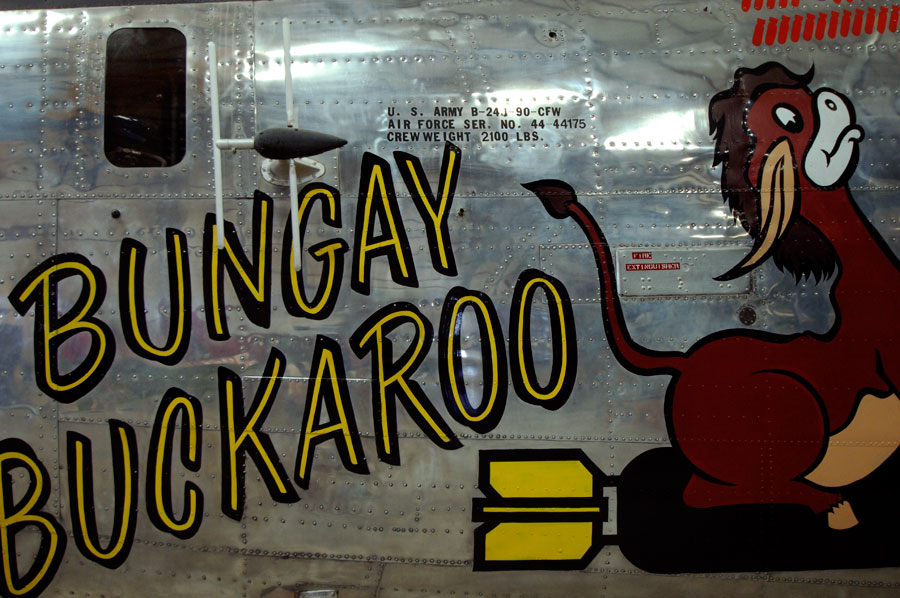 A B-24J bomber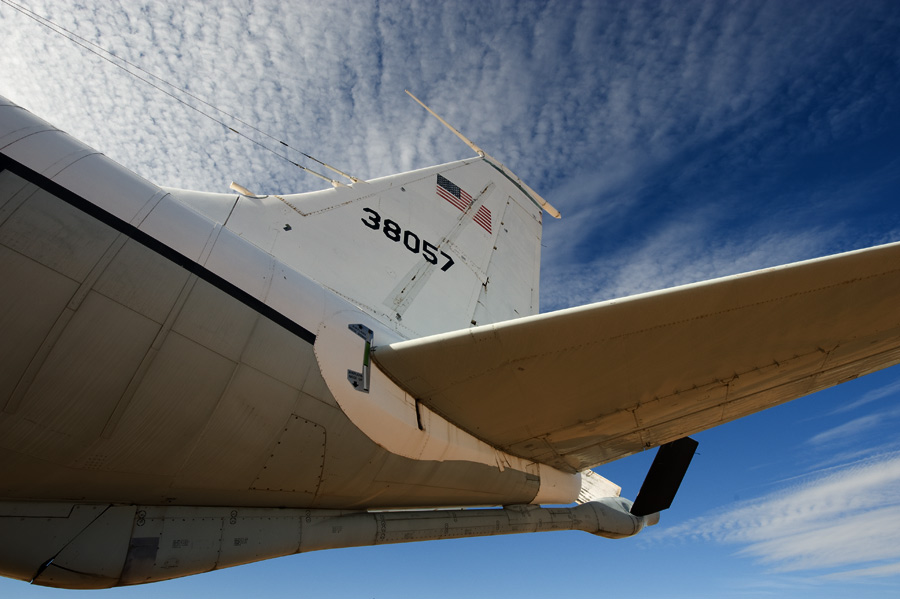 Fuel Tanker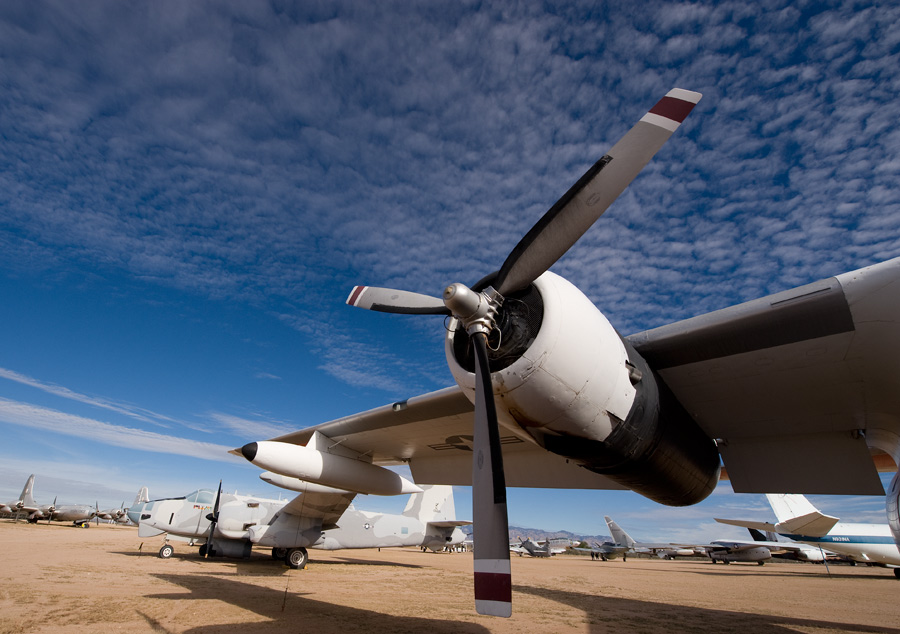 Various aircraft permanently on loan, resting in the desert
Thanks to SSgt. Jared Terman for making terminology suggestions that improved this page.

© 2020 John Miranda