New Zealand
Belopw pictures taken during March 2001 and Janaury 2004 while visiting New Zealand. We stopped at Queenstown, Wanaka and Glenorchy. While near Queenstown we hiked portions of the Routeburn Track in Mt. Aspiring National Park. The full Routeburn is often hiked over three days. We next visited Motueka, kayaked Abel Tasman, explored the vinyards in Marlborough, and drove to the French settlement of Akaroa. We finished our second visit with two days in Auckland. New Zealand is very panoramic, from its Alpine Glaciers to rolling hill wine country to dramatic beaches.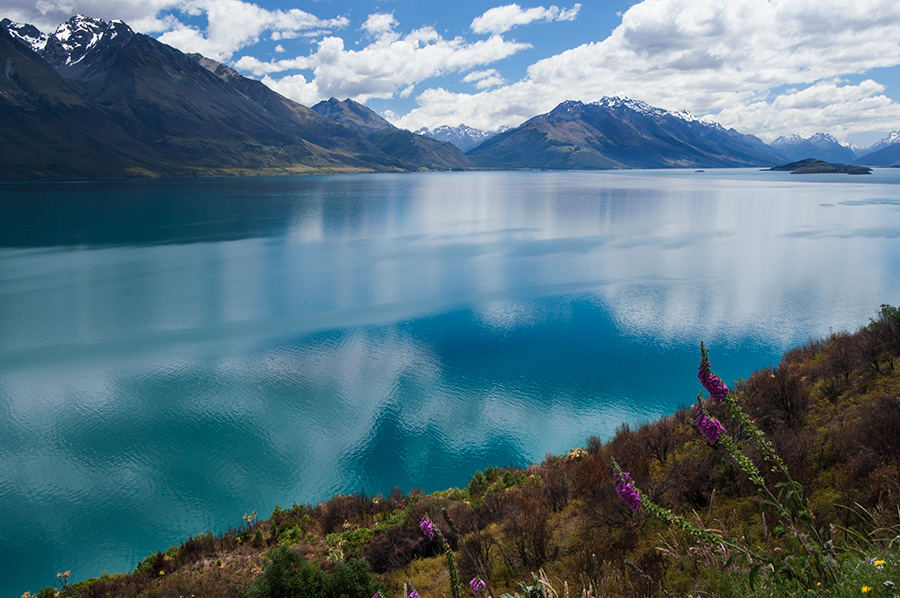 The drive from Queenstown to Glenorchy offers beautiful scenery.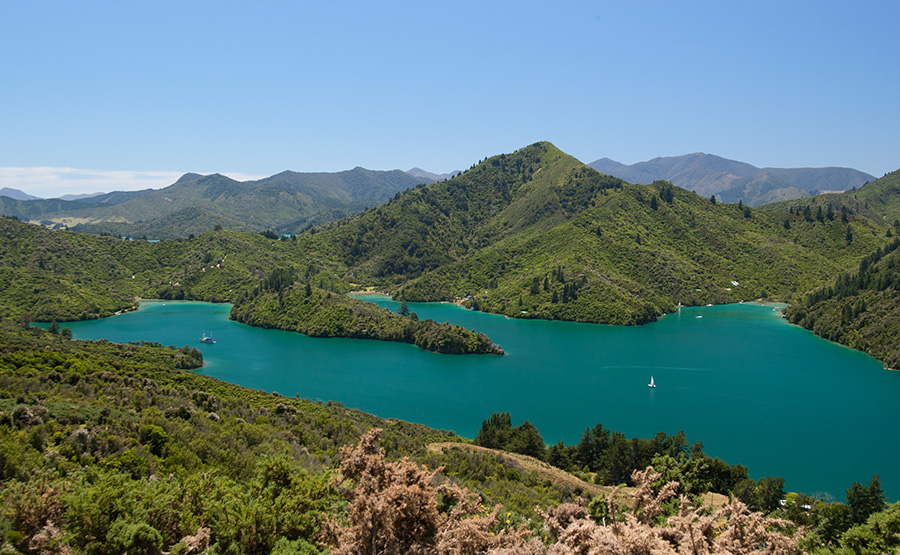 Hiking the Queen Charlotte Track. We ultimately hiked to the 2nd arm in the center, above. The sounds
were beautiful, with Kiwi's sailing and motoring their boats to serene coves and beaches
surrounding hundreds of miles of coastline.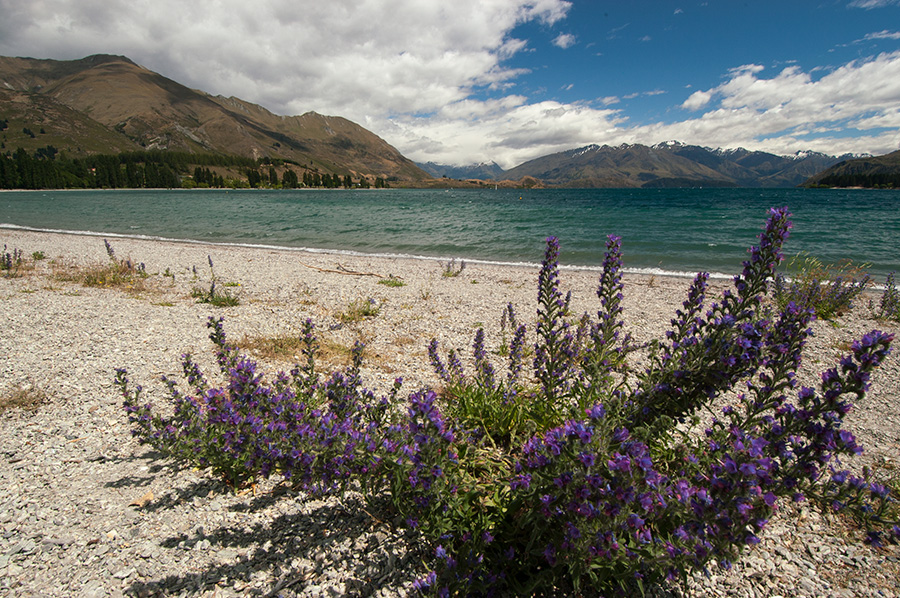 Lake Wanaka, on a windy day.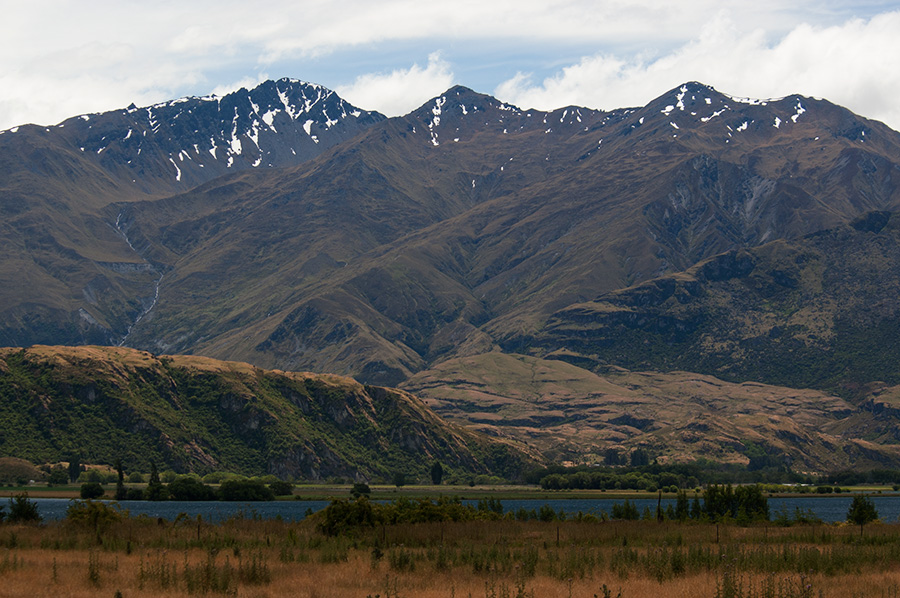 Landscape near Lake Wanaka.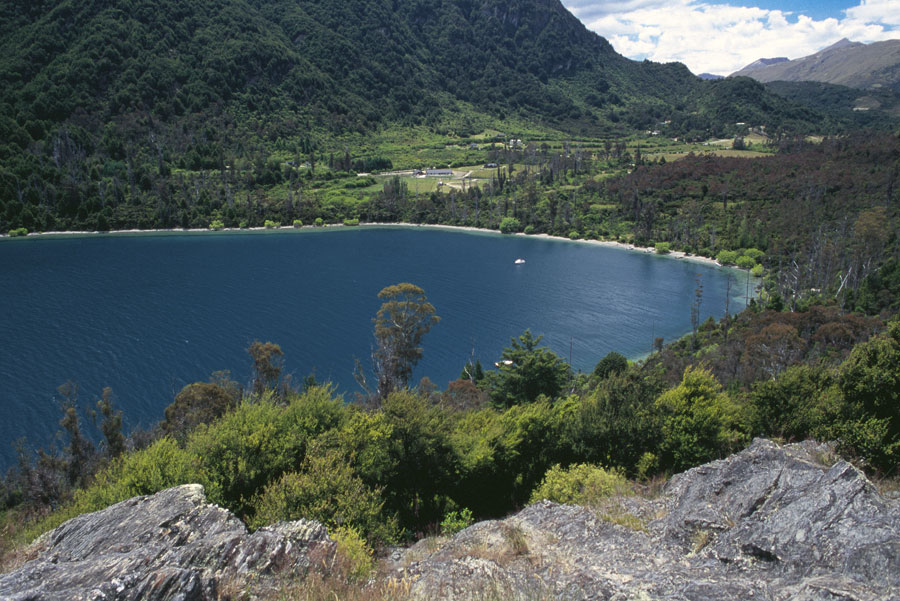 A boat can be seen far below in Bob's Cove, a few minutes outside of Queenstown.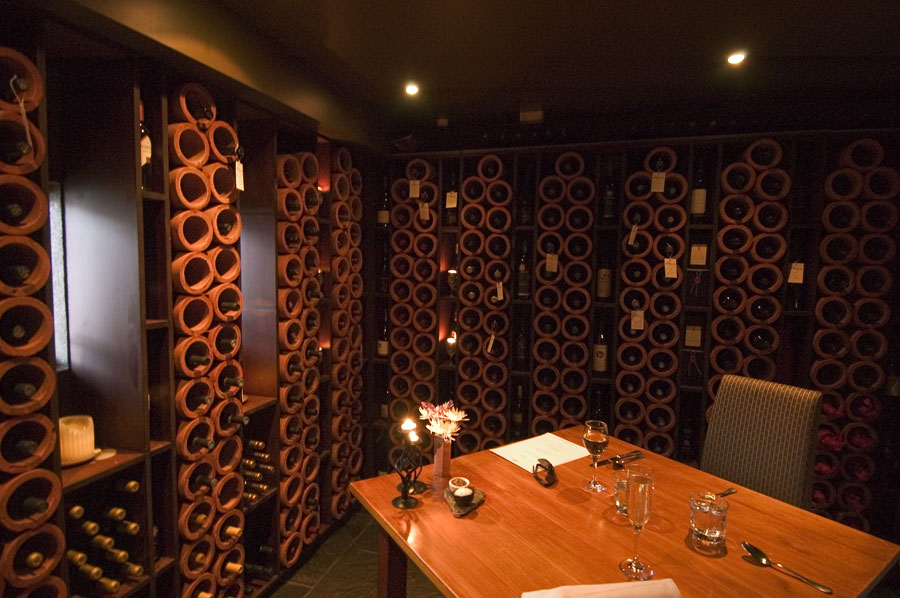 We enjoyed dinner in a private wine room cellar below our lodge.
We ate fresh seafood accompanied with 2001 Te Mata Elston Chardonnay.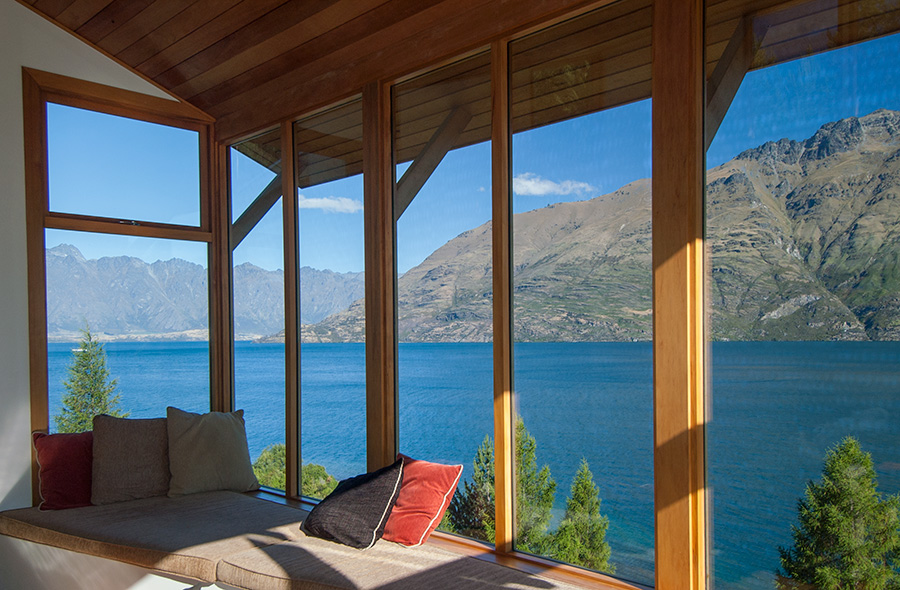 Relaxing at the lodge, Queenstown.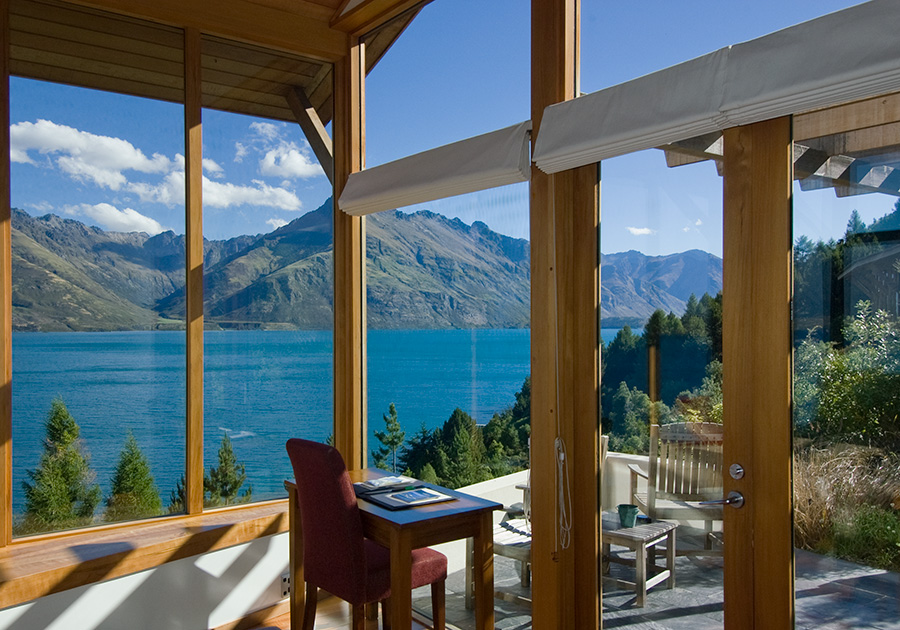 Continuing with the panoramic lodge view.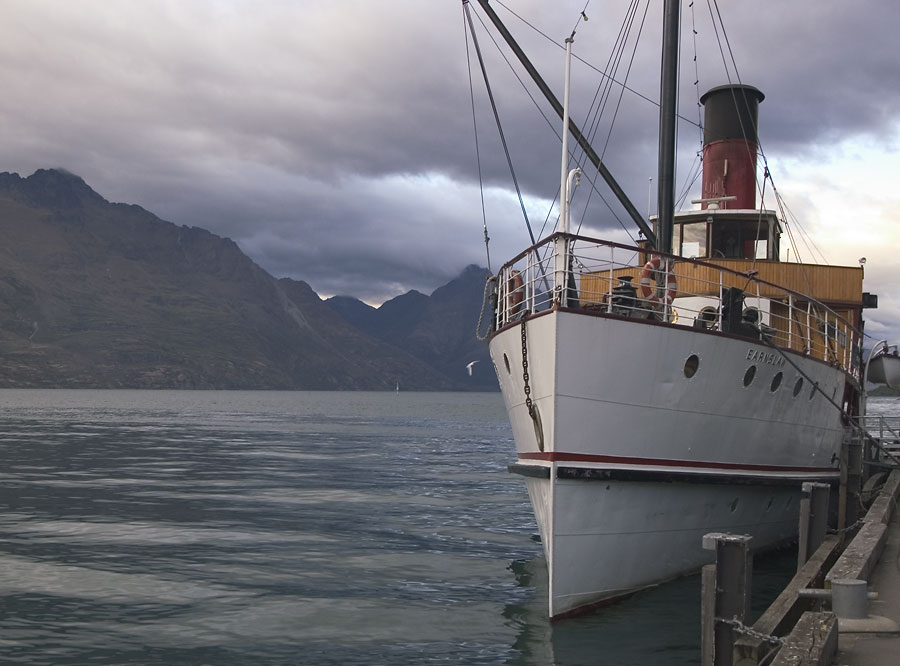 Lake Wakatipu, near Queenstown.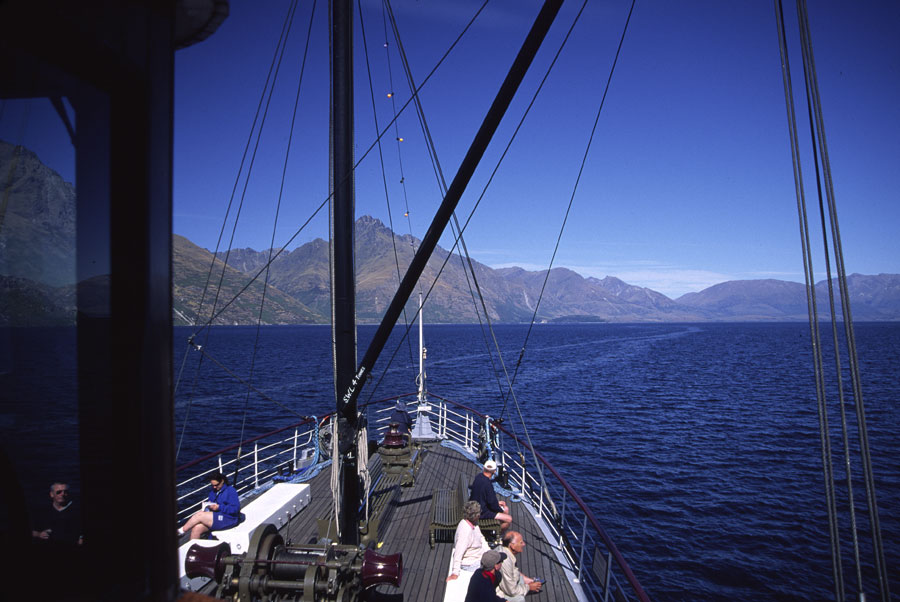 Aboard the T.S.S. Earnslaw on Lake Wakatipu.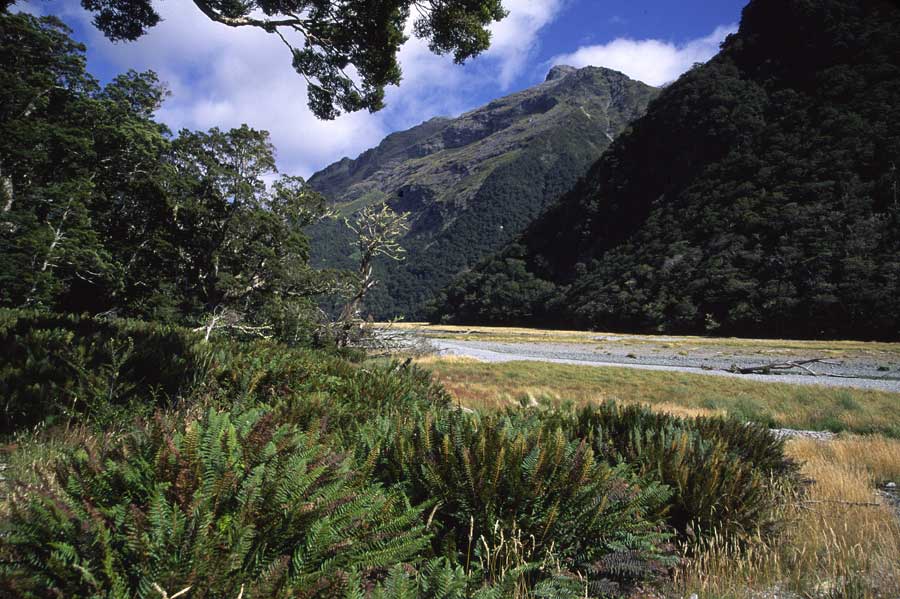 Hiking along the Routeburn.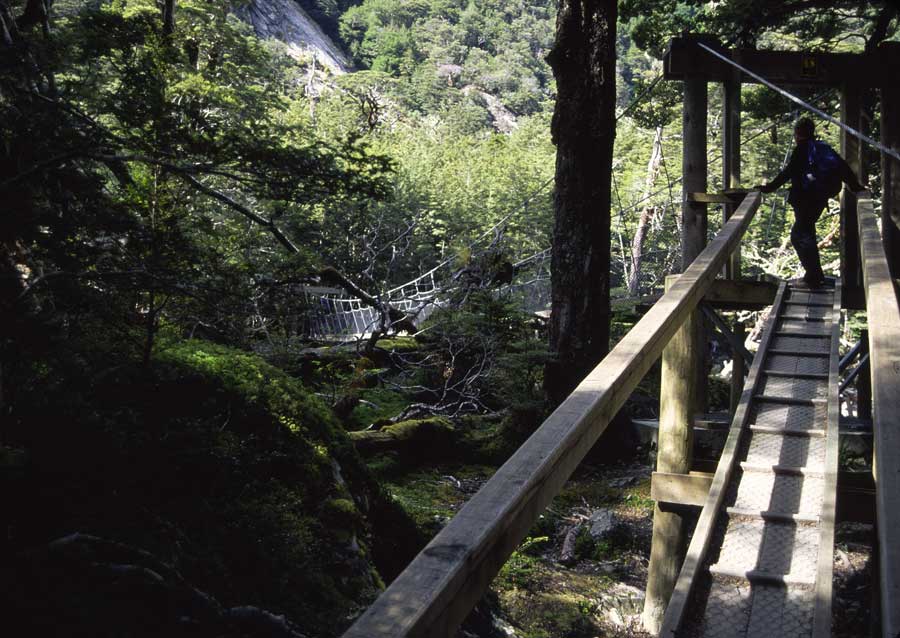 A bridge along the Routeburn trail.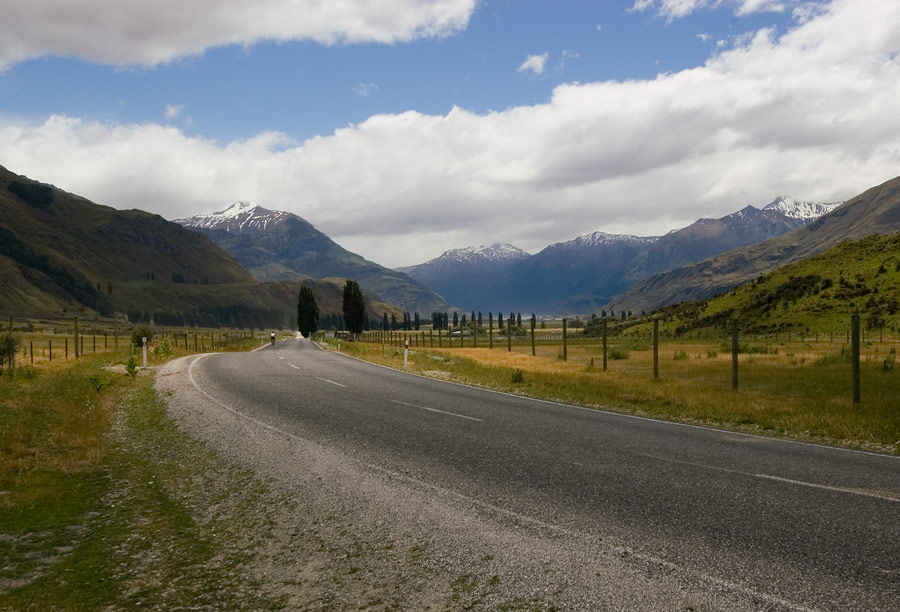 A lone byciclist on the road to Mt. Aspiring.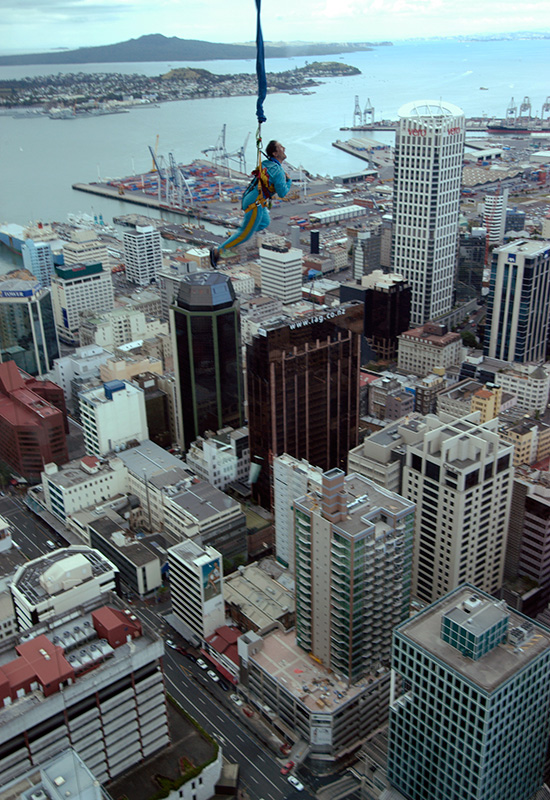 Standing in Auckland's tower, I photographed a bungee jumper bravely awaiting his plunge to the streets below.
New Zealand does not suffer from excessive event liability laws.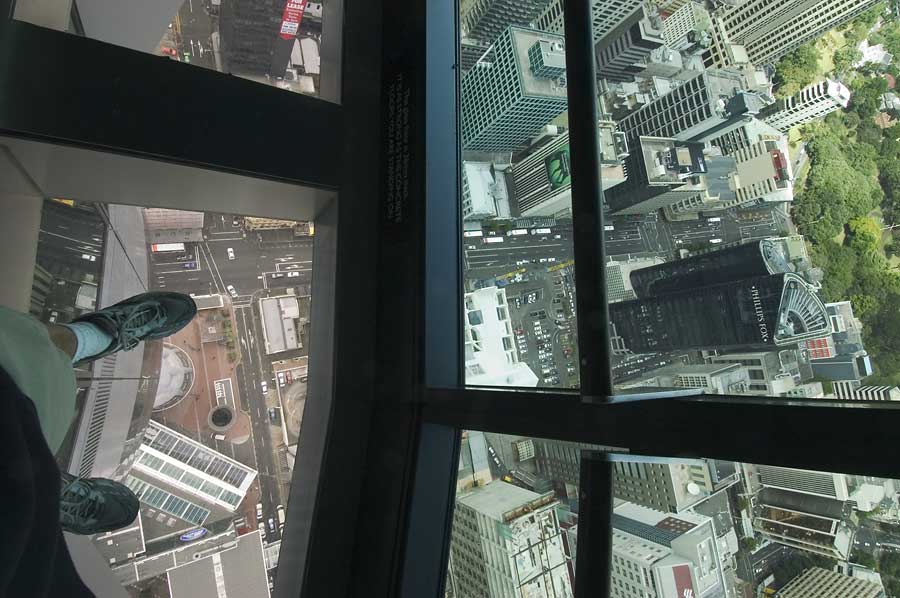 I was less brave in this self-portrait aiming at my feet, and didn't bungee. Besides, we were pressed for time.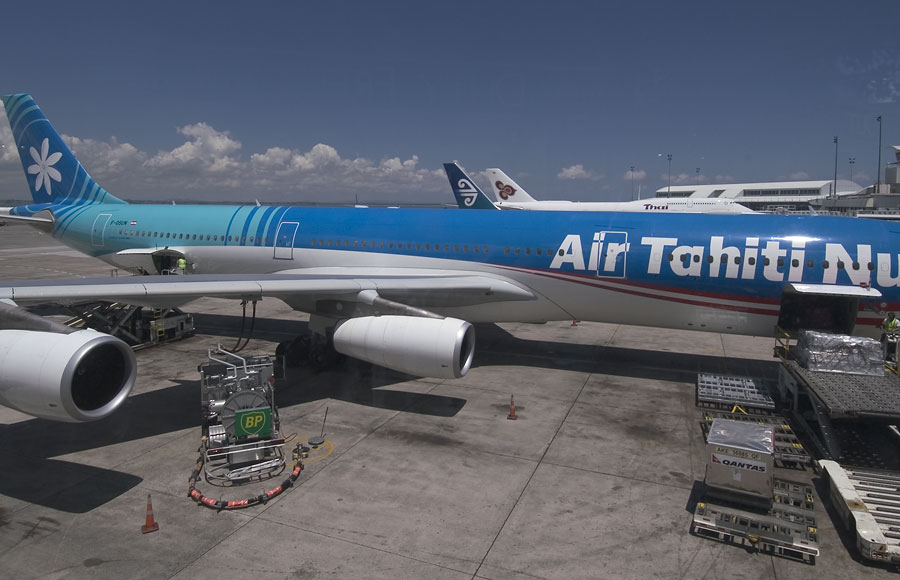 Departing New Zealand, at Auckland International Airport. Hmmm, where to next? Do commerical
airlines get much nicer than this one? We eventually found out in 2008, and it was a great flight.

© 2020 John Miranda