Munich, Germany

I took a regional train from Austria to Munich, where I had about one day to sightsee. I thought the train system worked so well I wanted to capture a bit of the journey, below. I subsequently returned to Munich for both work and vacation, the last visit in 2016.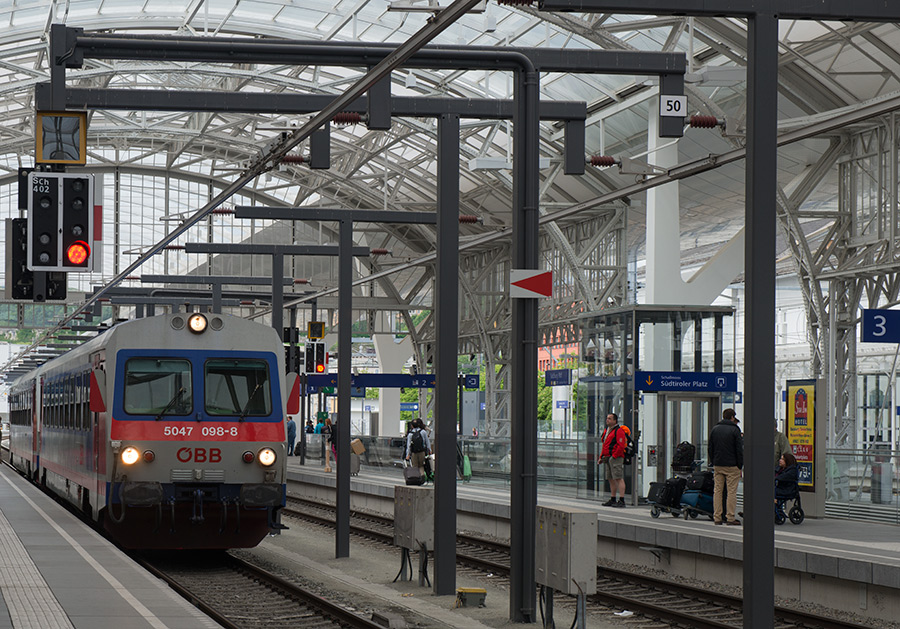 Departing Salzburg, awaiting my train to Munich.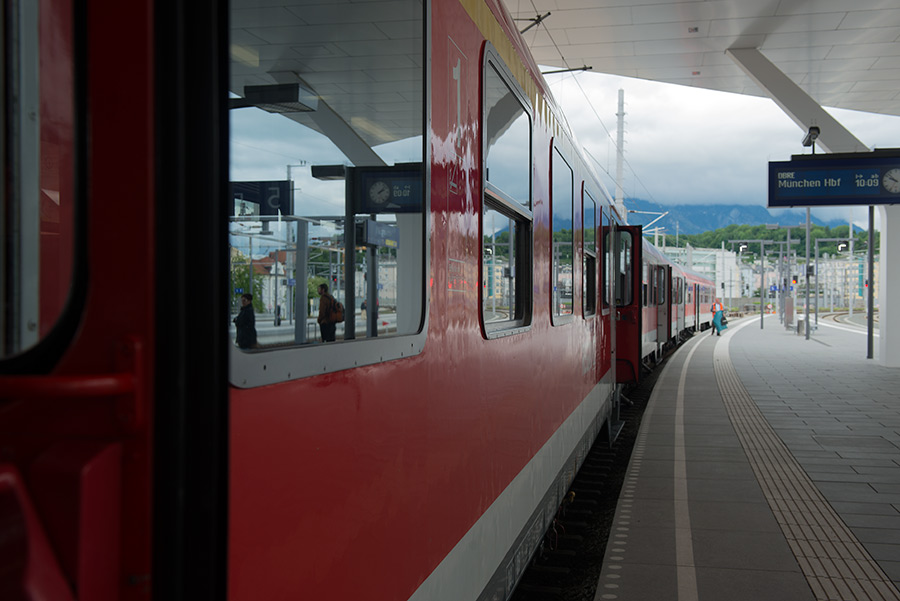 My train, about to depart in five minutes. The trip to Munich is about two hours.
A high speed train option is available, however I opted for the regional train.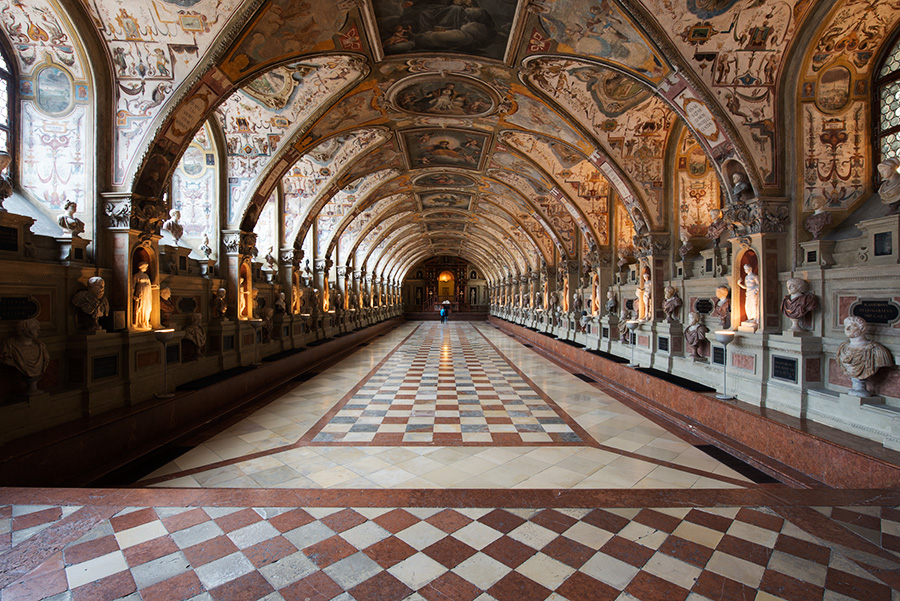 Munich Residenz, former home of Bavarian Monarchs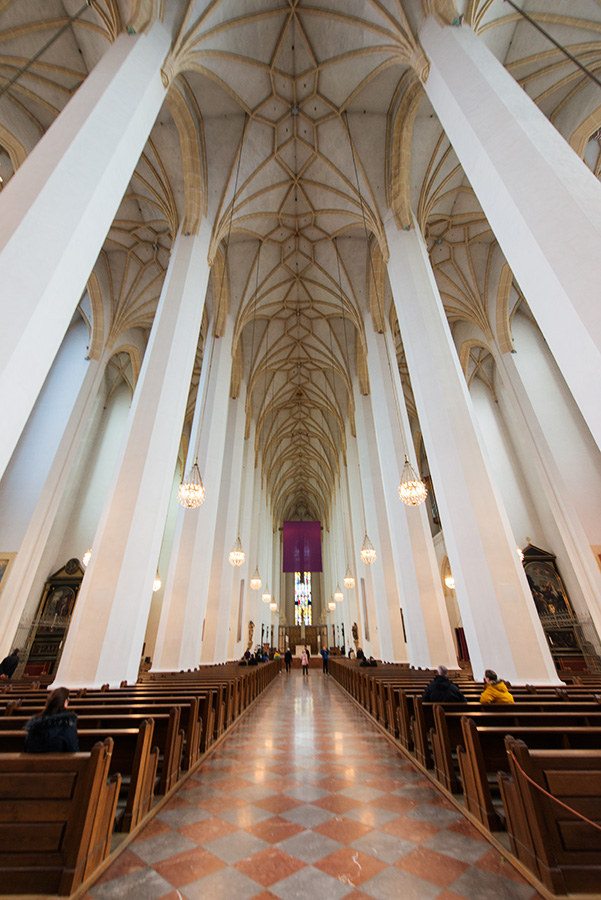 Frauenkirche Cathedral, Munich
I used a wide angle lens to capture its maginificent height.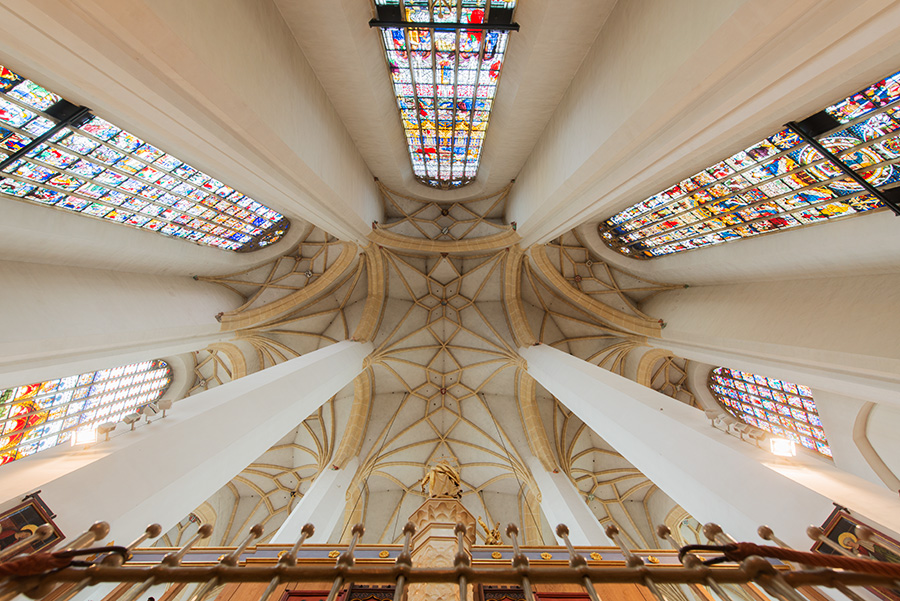 Cathedral ceiling
Arriving in downtown Munich and hungry for lunch, I found a traditional meal at an outdoor restaurant.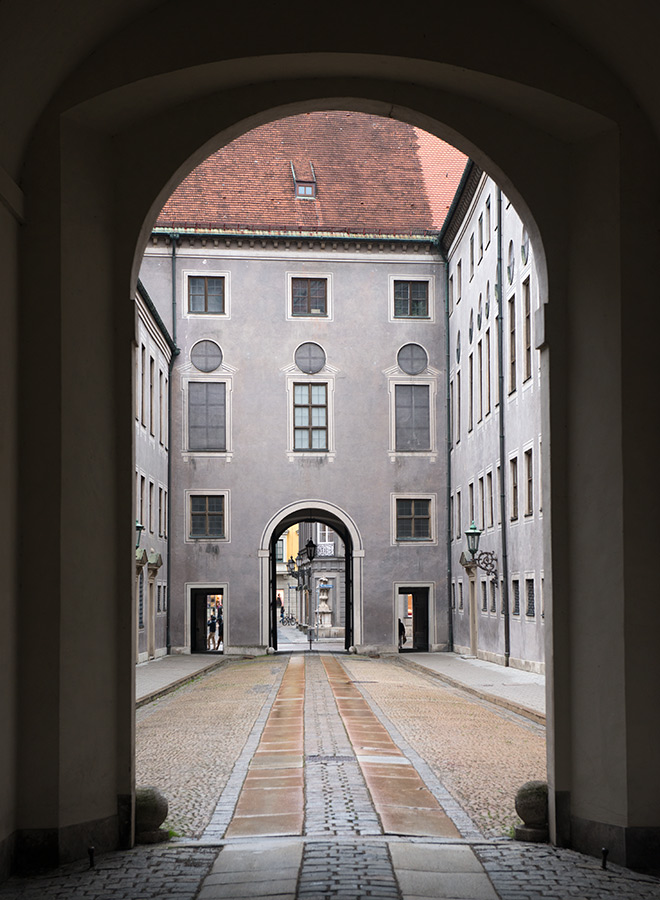 Walking North of city center.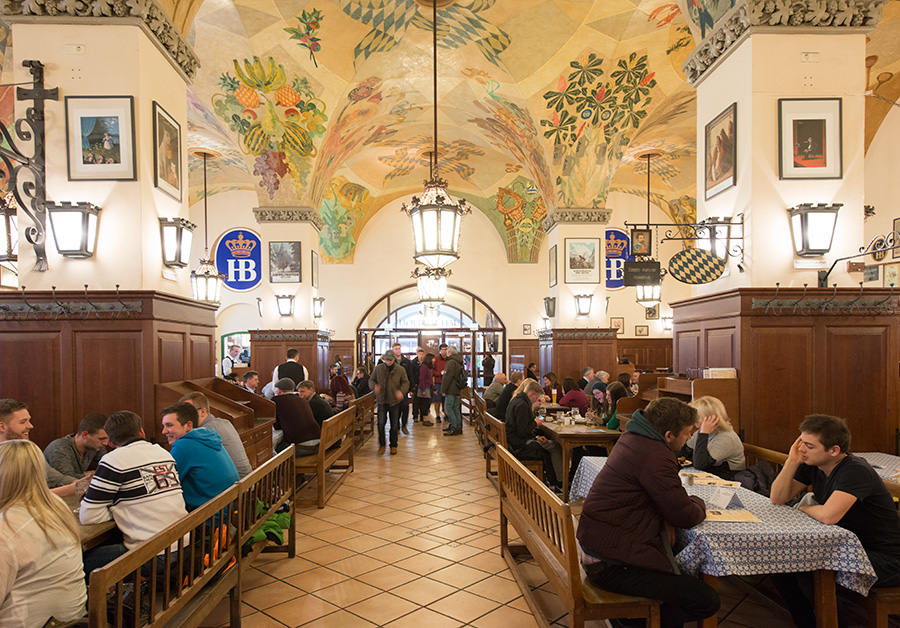 Hofbrauhaus, Munich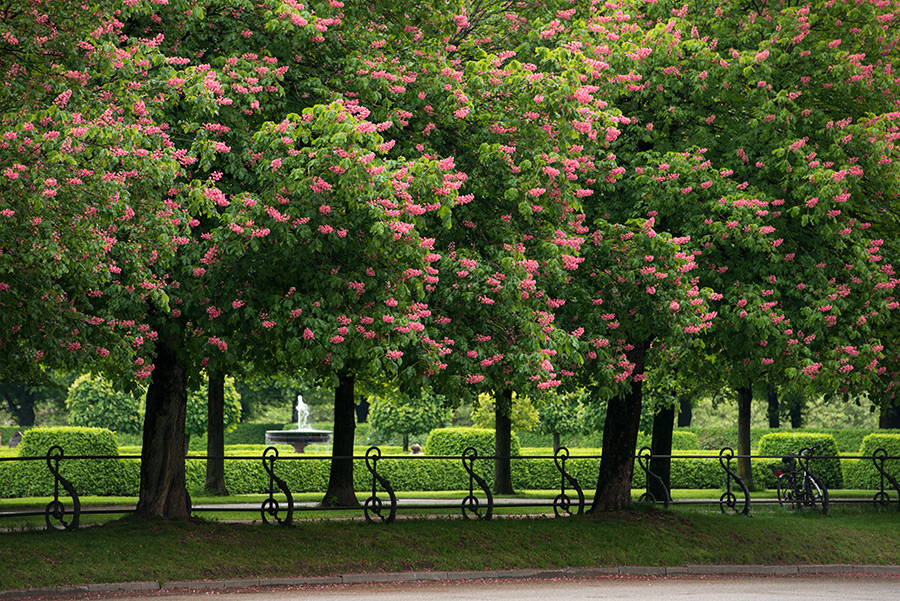 City park.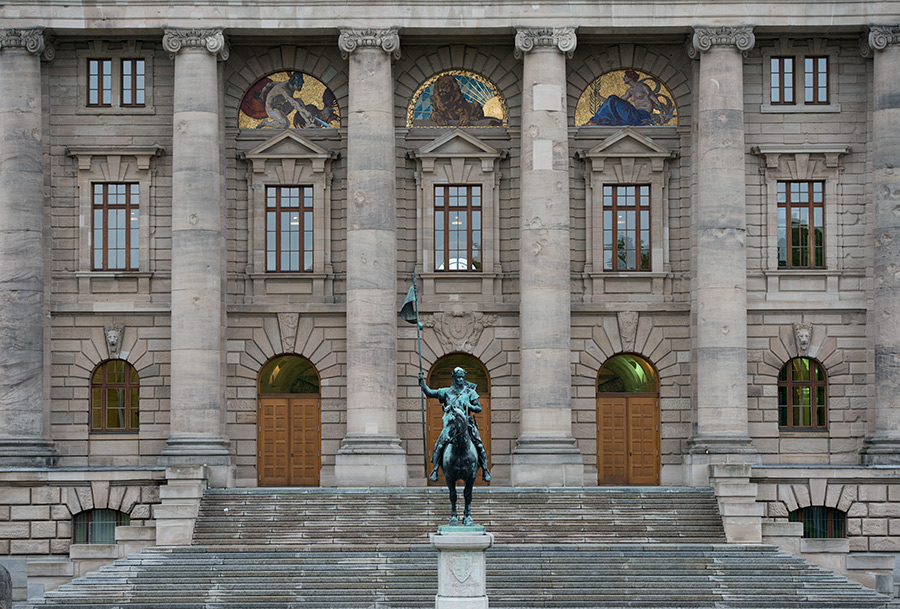 Building detail.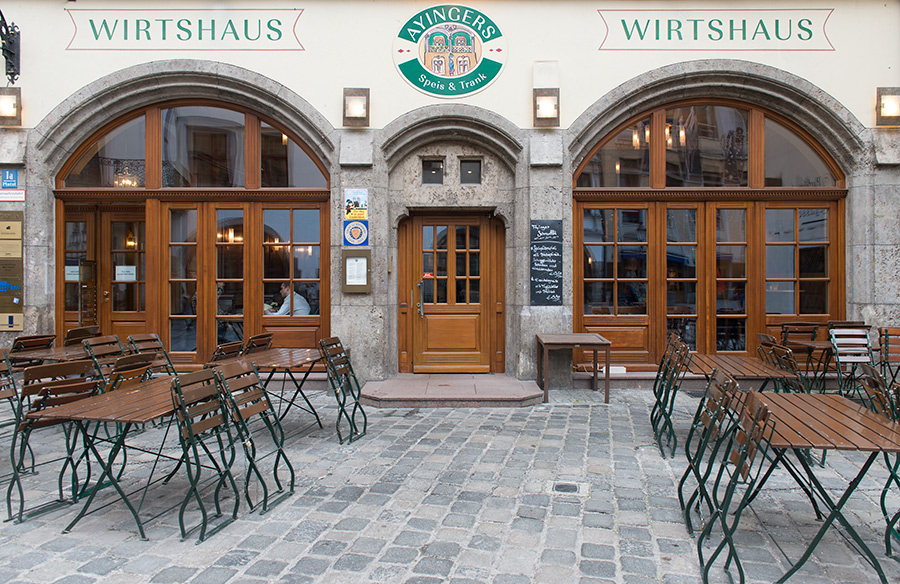 Outside my favorite Munich restaurant, across from the Hofbrauhaus.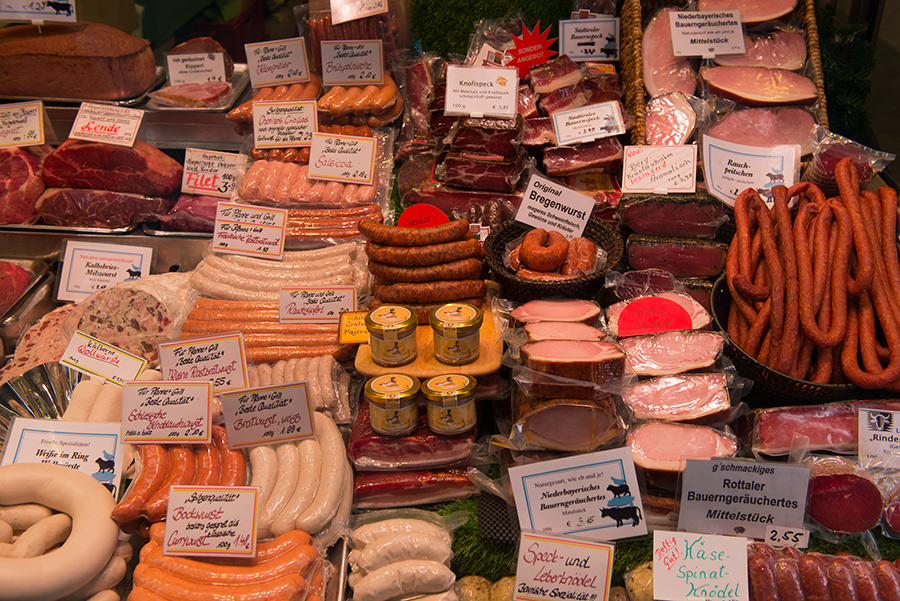 Meat market window view.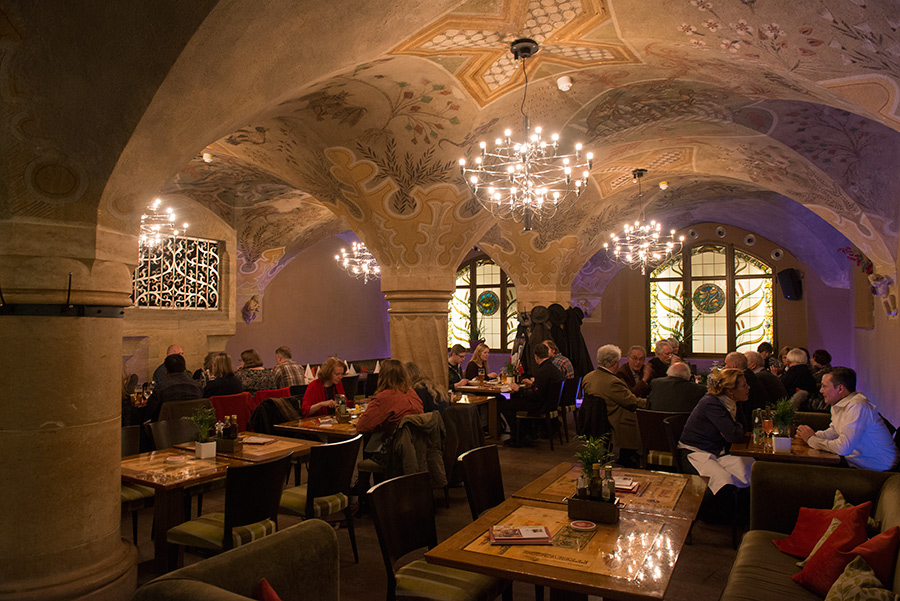 Ratskeller restaurant.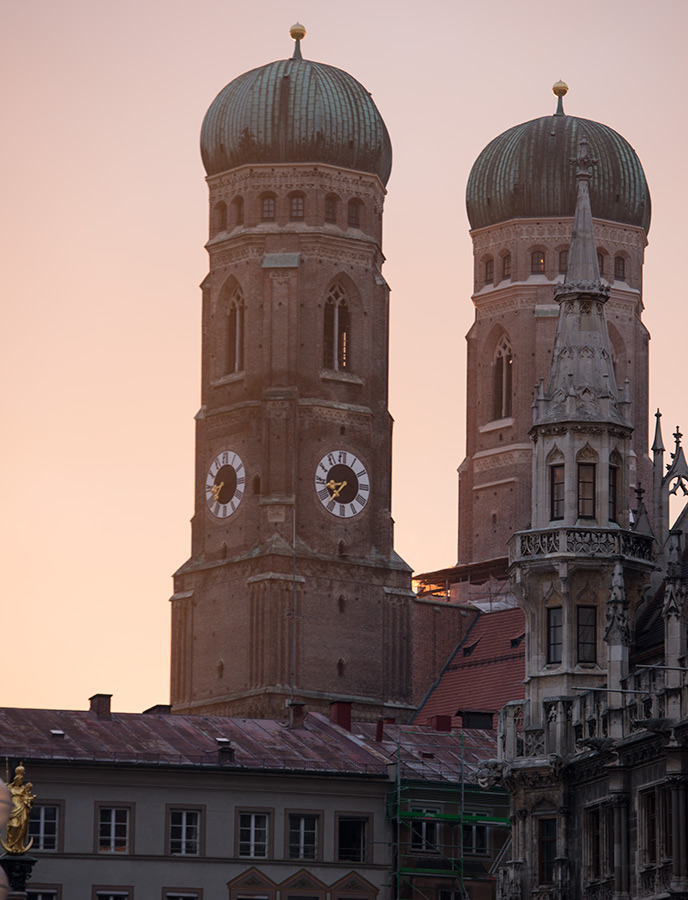 Sunset from Marienplatz.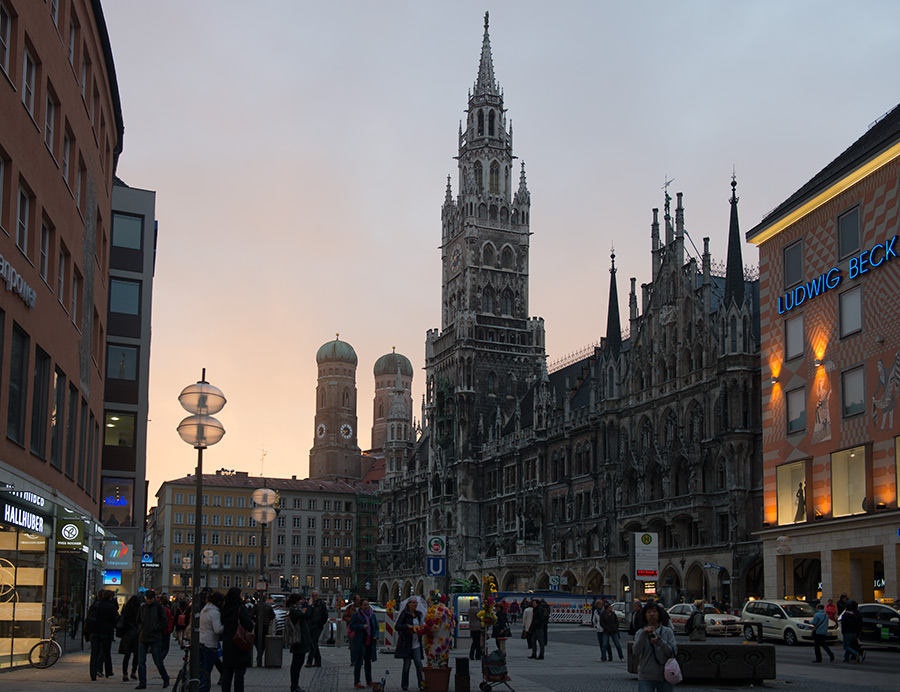 View of Marienplatz.

© 2016 John Miranda