2006 Miramar Air Show
San Diego, California

Summary pictures of 2006 Miramar Air Show. The day began with showers and much haze,
but conditions improved towards the afternoon. For all images, I used a Nikon D2x and
80-400mm lens with vibration reduction (aka Image Stabilization). In general, either
I or my camera were too slow for such fast moving aircraft but I did manage to get a few
images that I am satisifed with.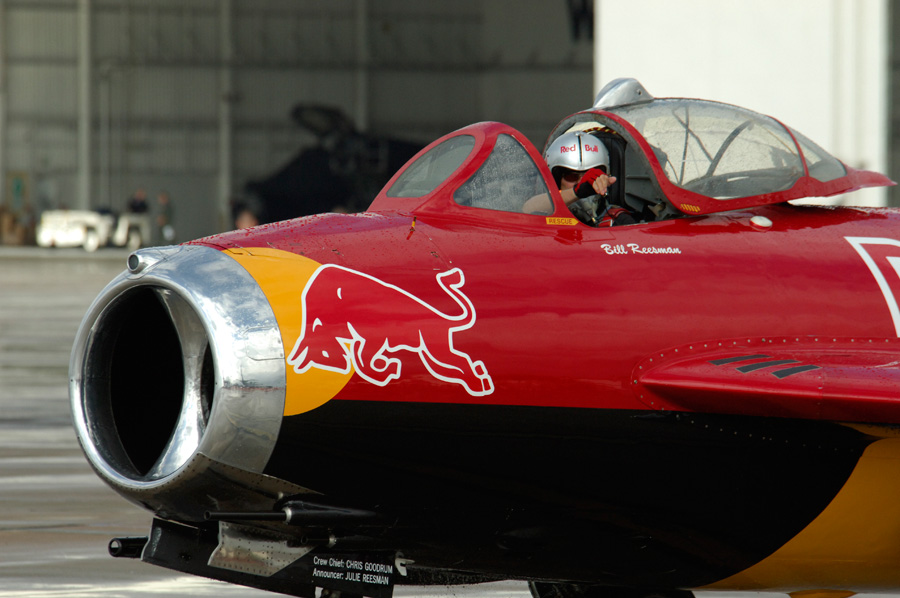 A vintage MIG taxing for take off.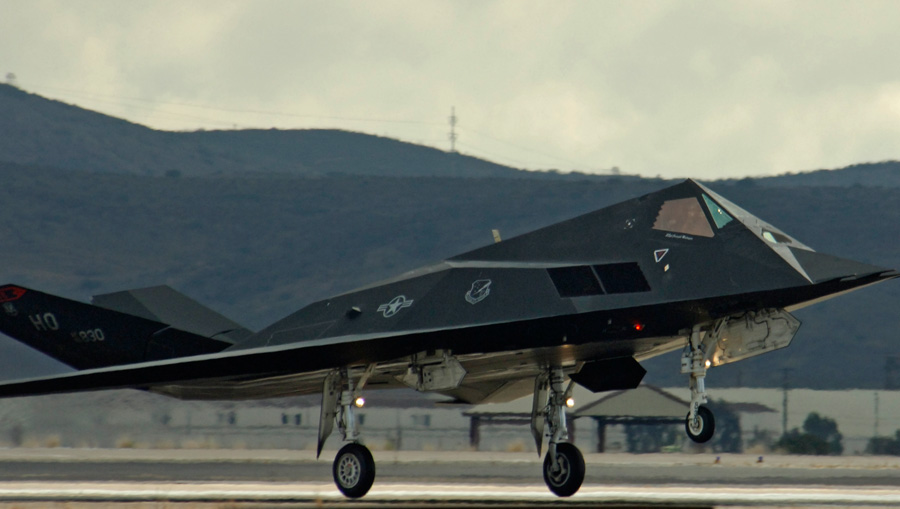 Stealth Fighter landing after demonstration flight.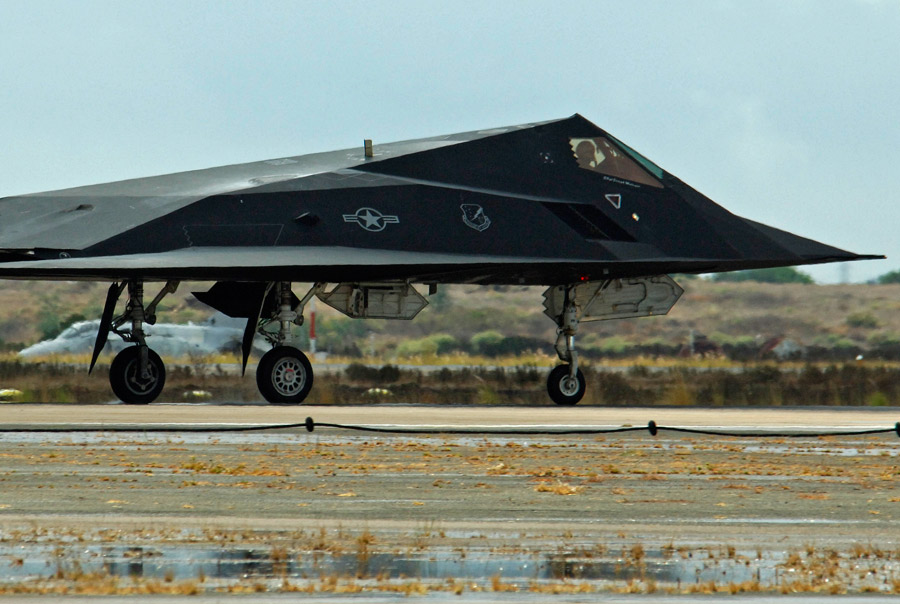 Stealth Fighter.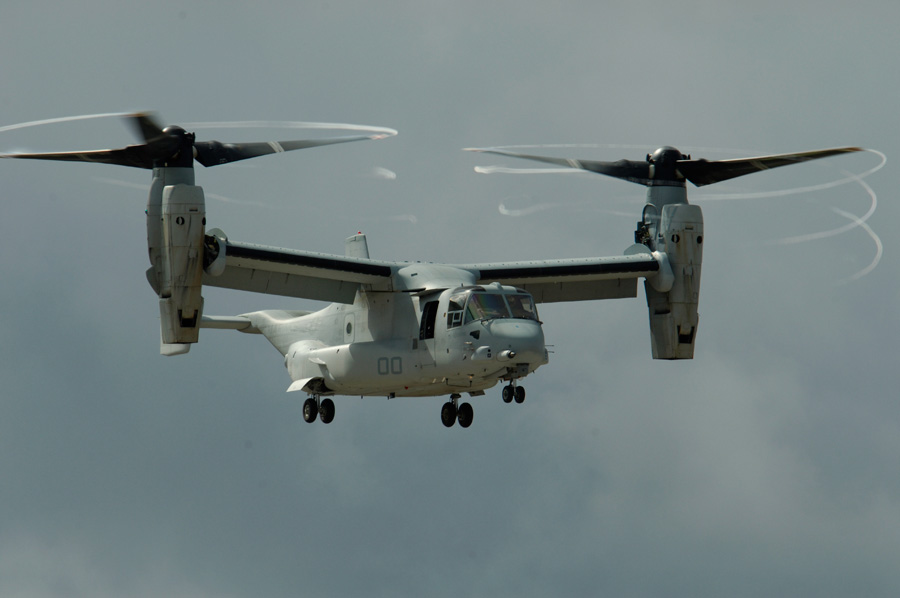 Marine Osprey demo flight. Condensation trails the propeller's leading edges.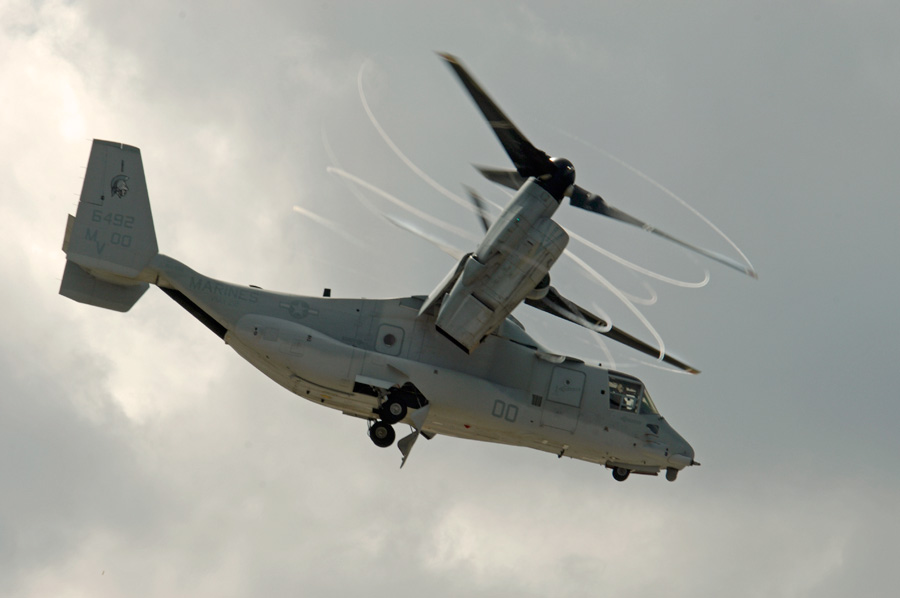 Transitioning to forward flight.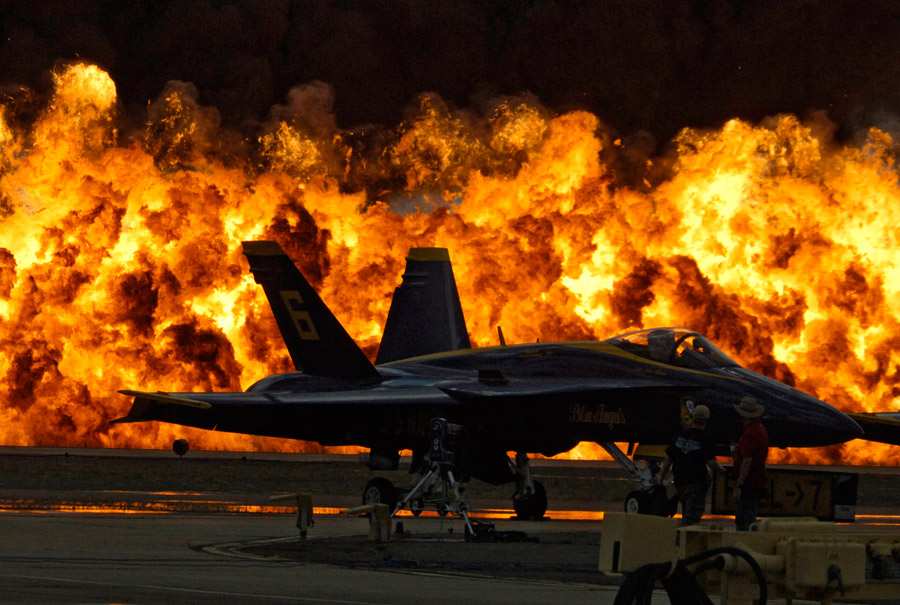 An F18 fronts a Marine wall of fire demonstration.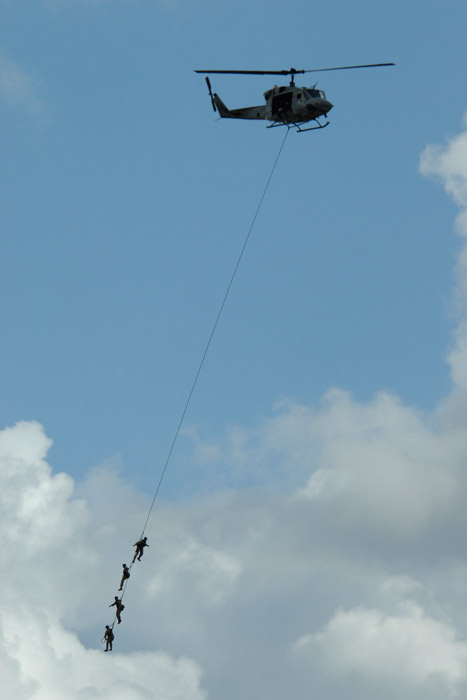 Marine helicopter pulling four troops.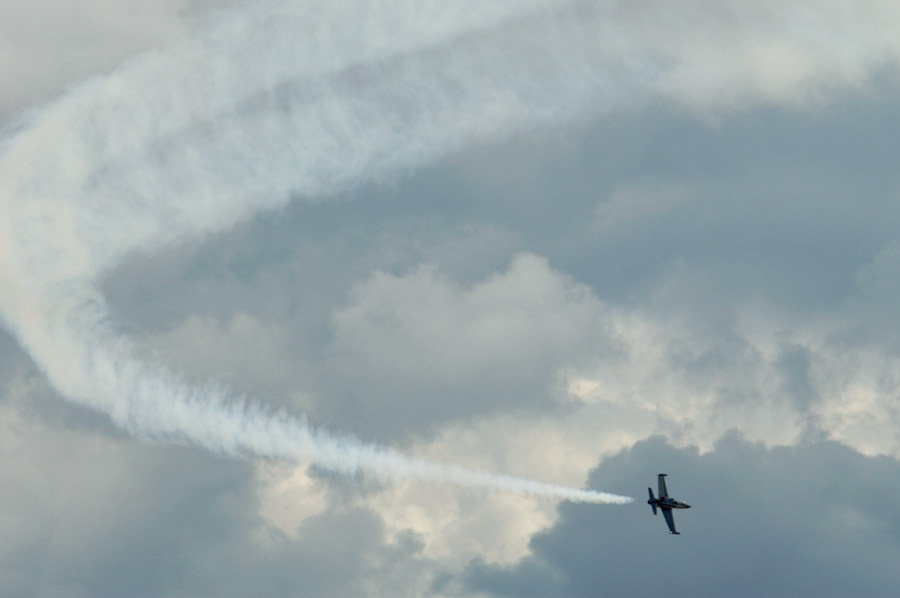 L-39 jet making a sharp turn.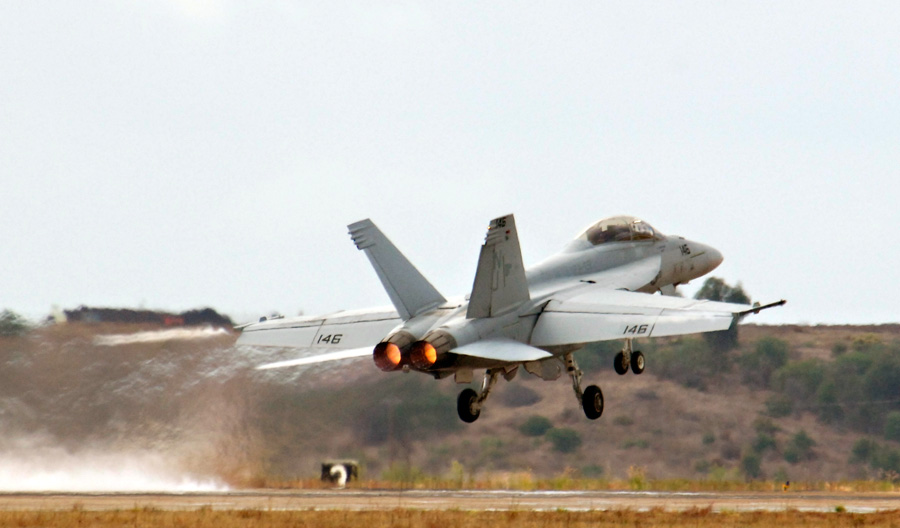 F18 Super Hornet taking off.
The rainy morning conditions led to condensation build up as this jet apprpoached 700MPH.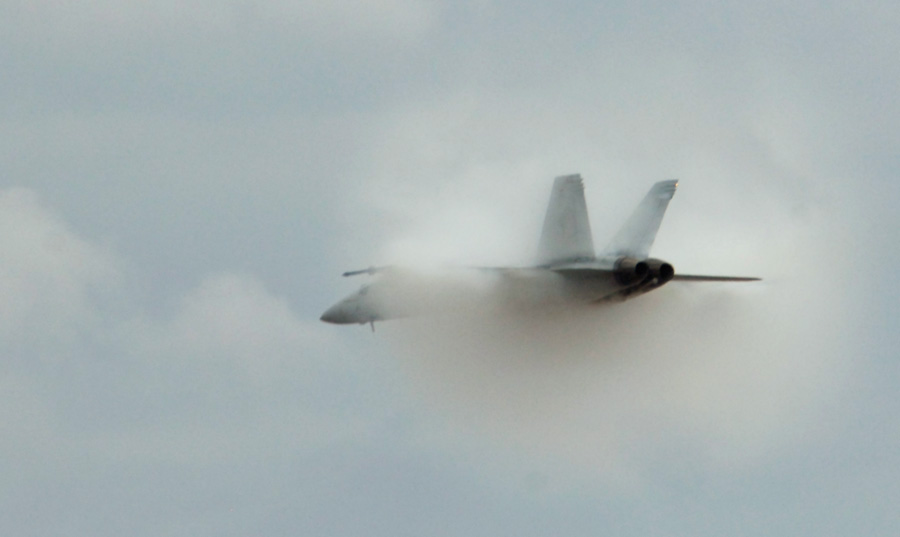 Condensation builds up around this jet as it approaches the sound barrier.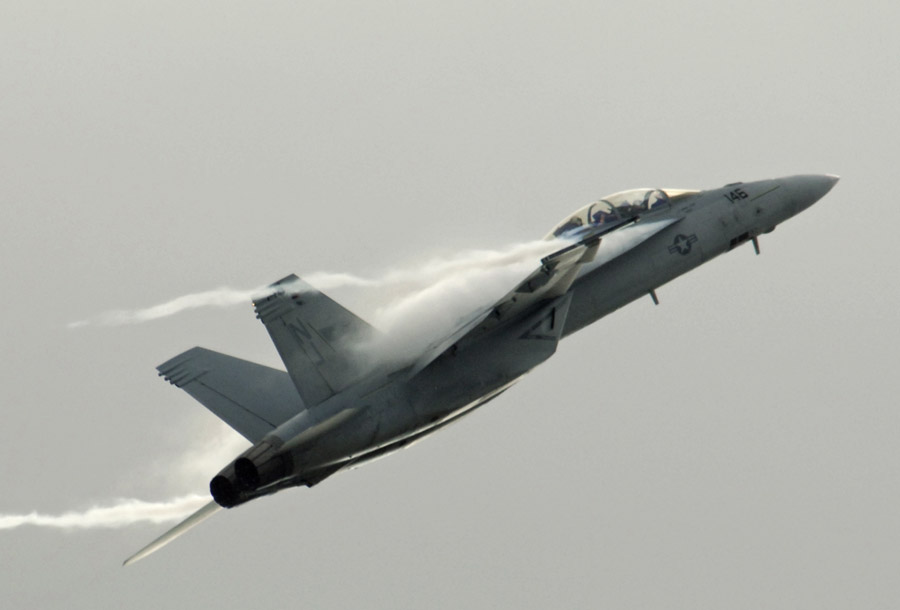 Another high speed pass.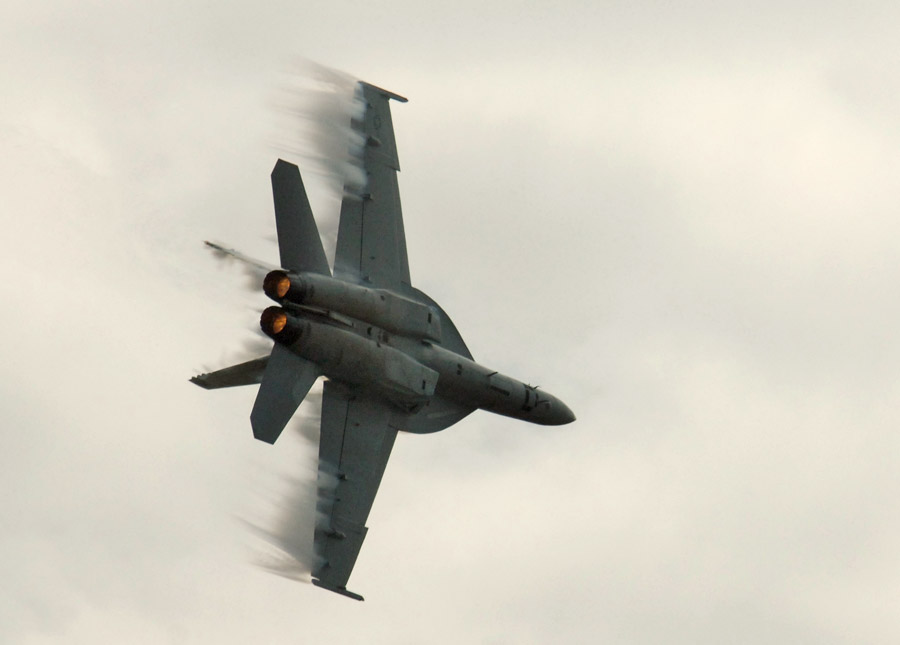 Both afterburners engaged as the pilot conducts a sharp turn.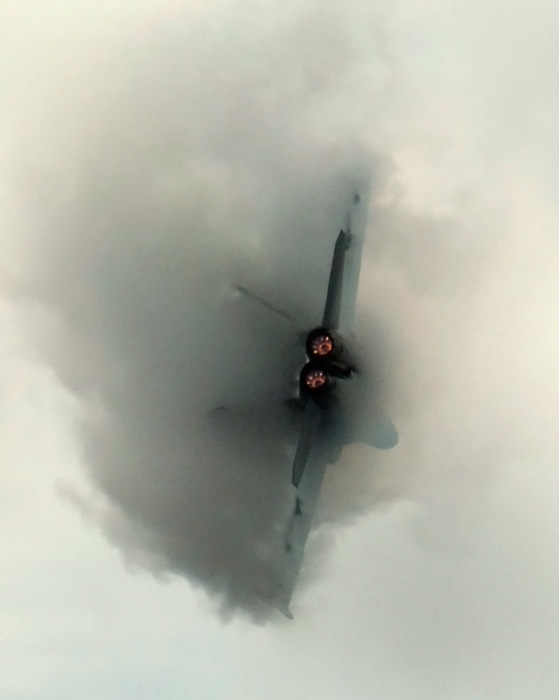 A sharp turn creates heavy condensation.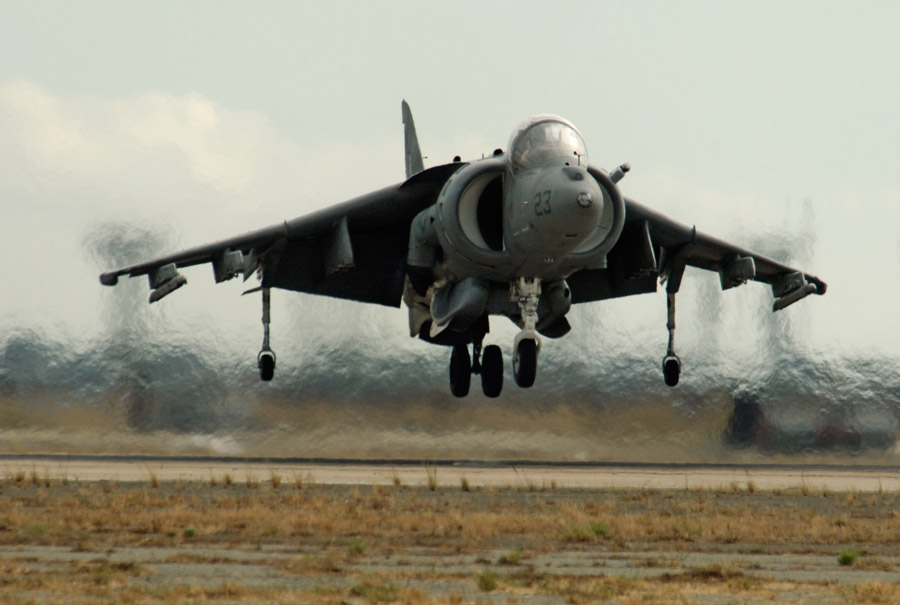 A very loud Harrier jet hovering above the runway.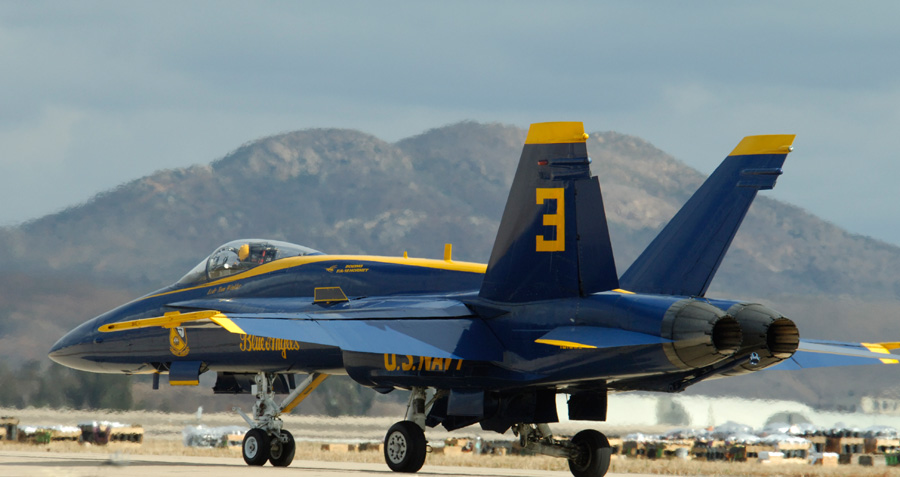 The weather begins to improve as The Blue Angels prepare for take off.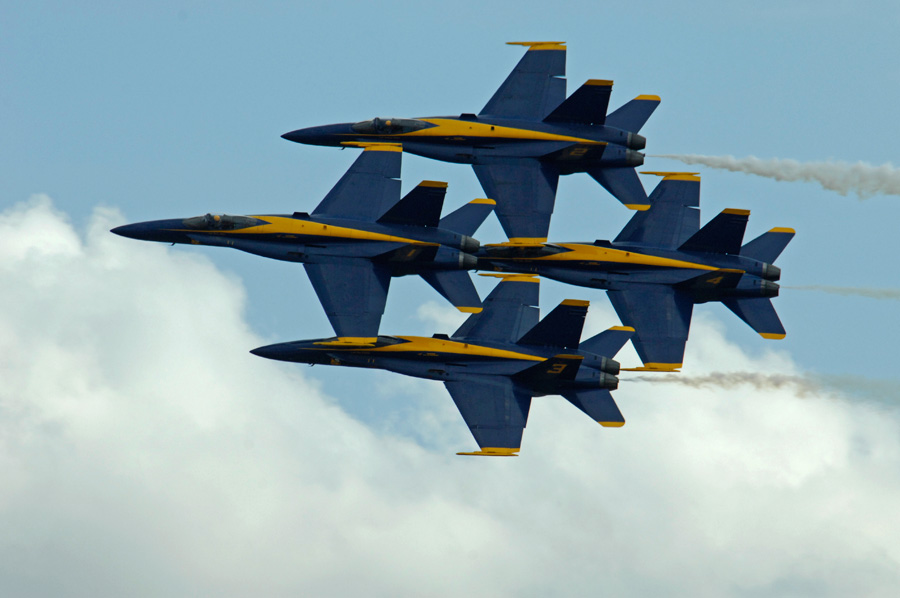 Blue Angels formation flight.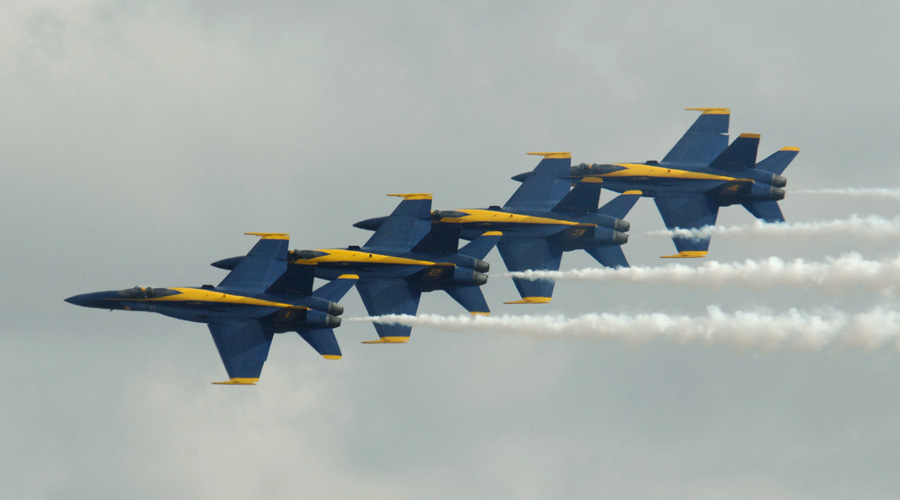 Blue Angels in formation.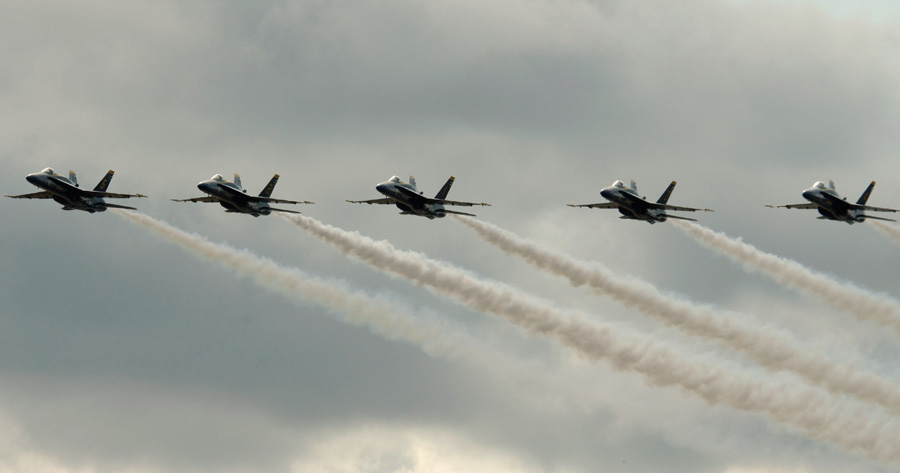 Another well coordinated pass.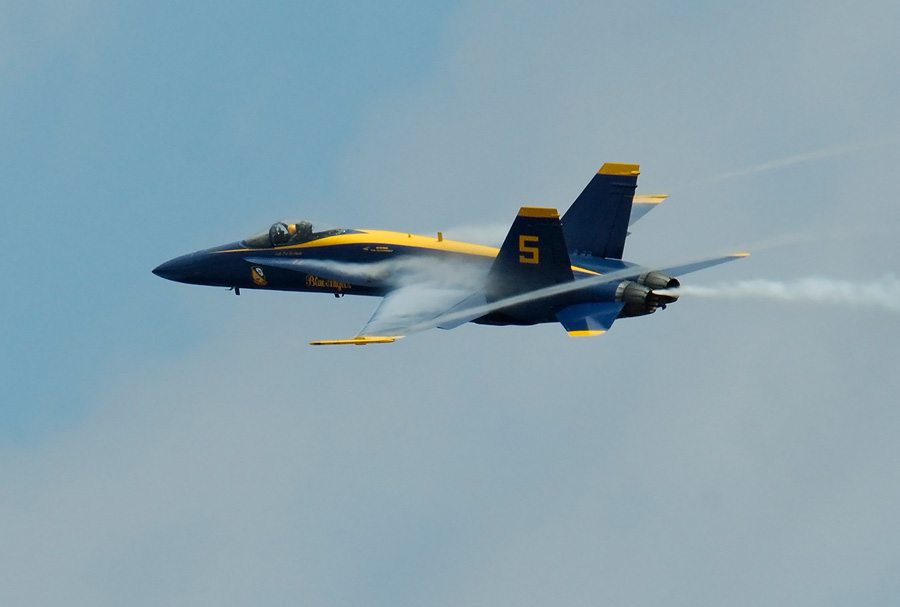 Vapor streams off the airplane.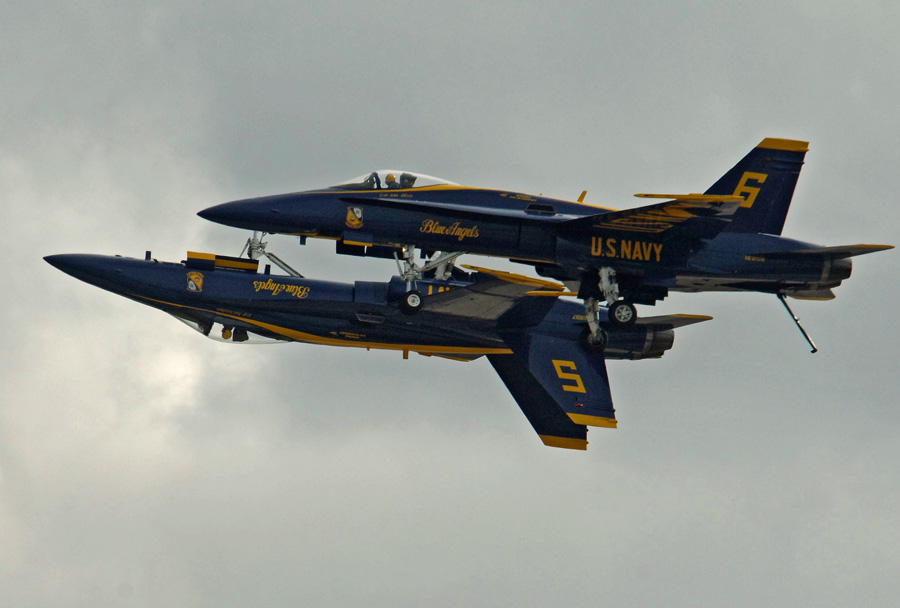 Blue Angels formation flying.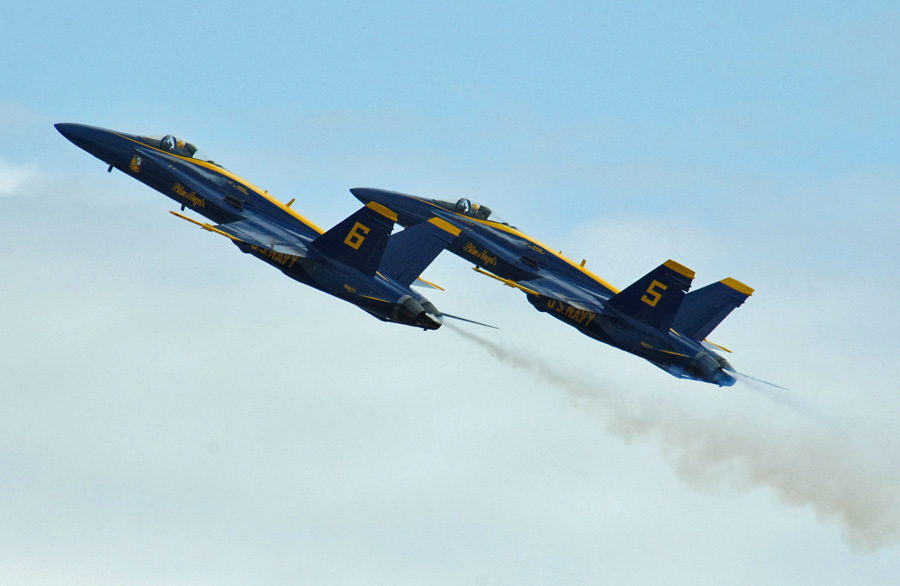 Blue Angels formation flying.

I was unsuccessful in trying to photograph these two planes prior to reaching each other but at least I did get both on a single image. In other passes, as the jets closed in on each other at well over 1,000MPH, I panned on one airplane and held the shutter down, and while my camera was firing at 5 frames per second it completely missed the second airplane as it crossed the image frame in between shutter releases.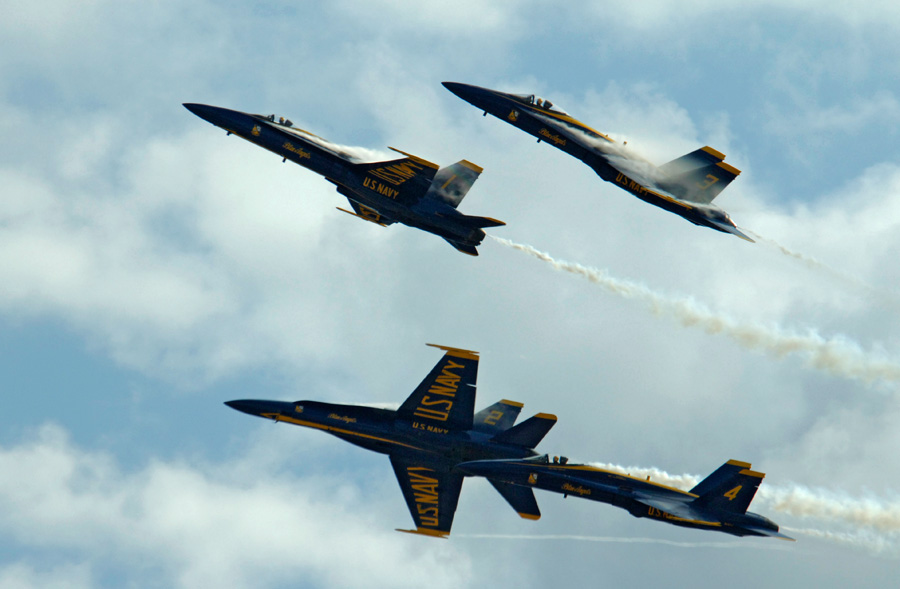 Blue Angels breaking formation.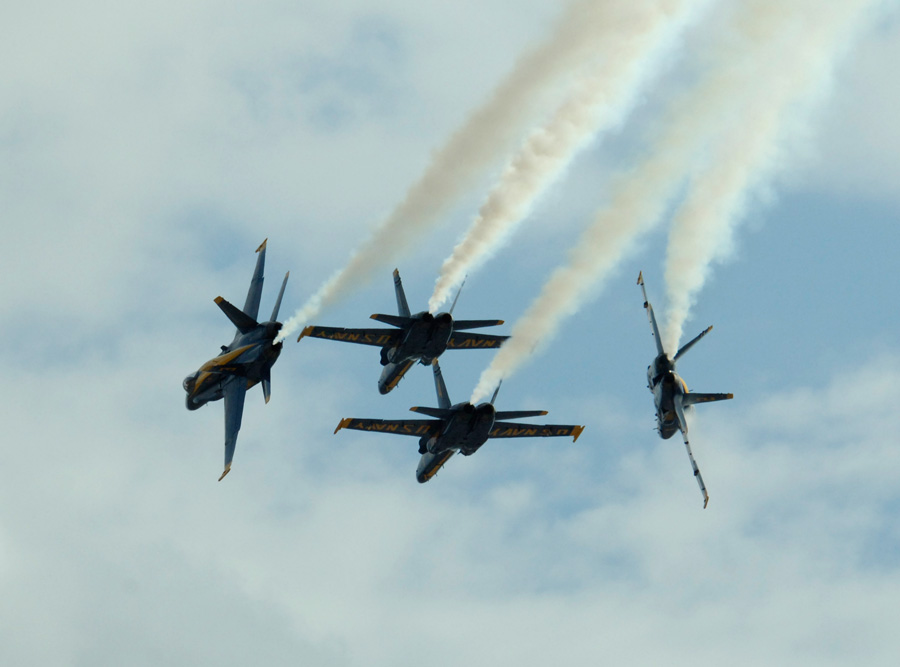 Blue Angels.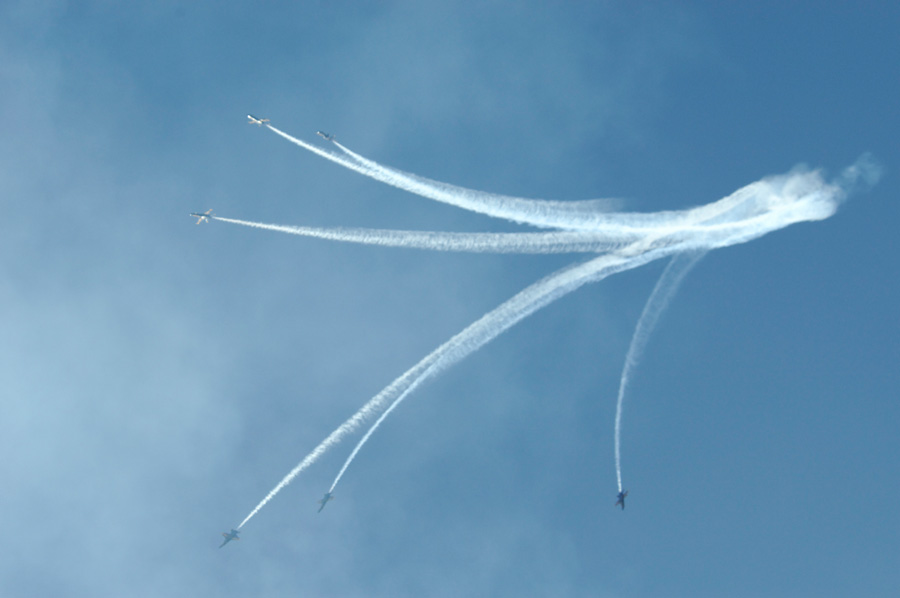 Blue Angels.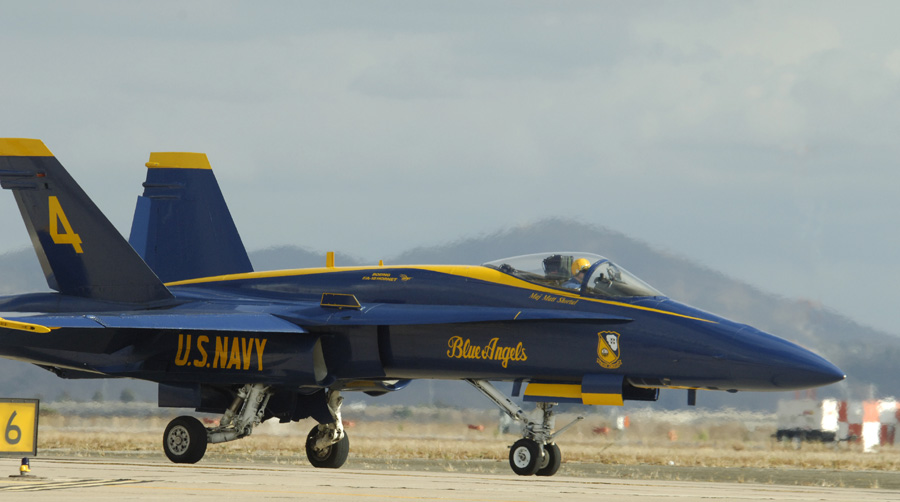 Blue Angels landing after a terrific show.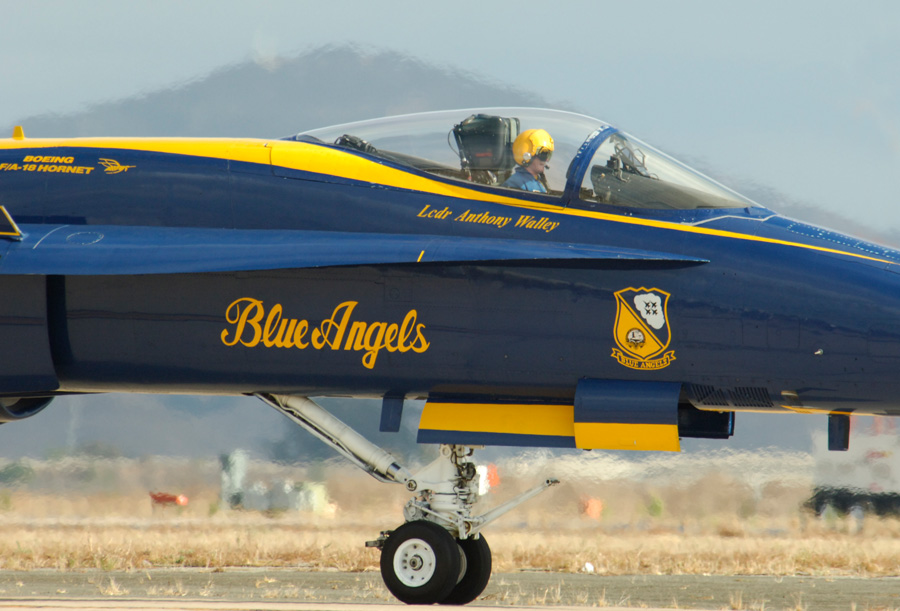 Close up of F-18 Blue Angel airplane.

© 2010 John Miranda