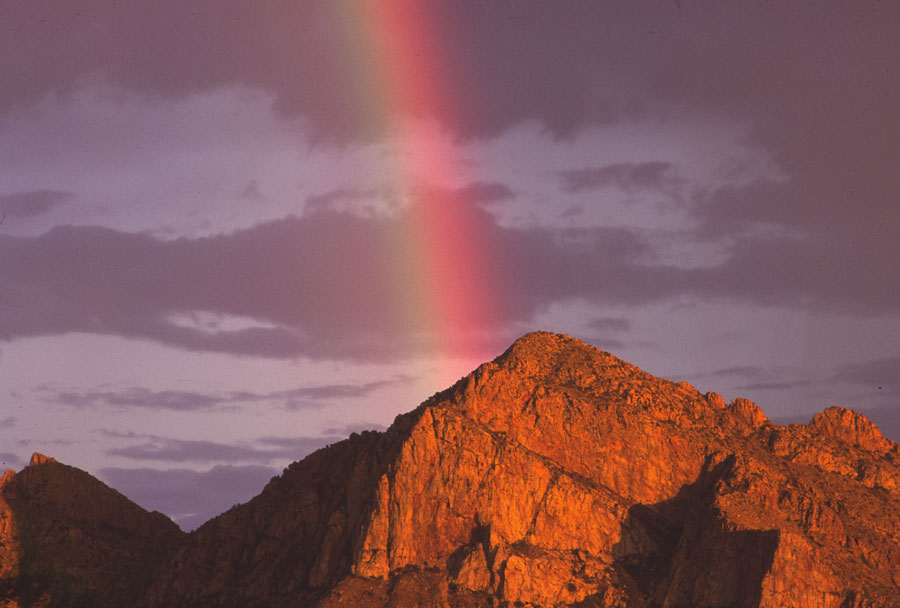 Individual Photographer Links:
Galen Rowell's landscape & adventure photography - Galen is one of my favorite photographers. He espouses a philosophy of conservation, adventure, love of his subject (wilderness) and above all, is masterful in his work. If you are ever fortunate to be in Bishop California on Highway 395, be sure to stop at his gallery. After an 18 month wait, I was scheduled to take a 3 day workshop with Galen who tragically died with his wife and two friends in an airplane accident in August 2002. While Barbara wasn't flying on this tragic trip, she is a pilot, and published a fantastic book on her journey of taking a Cessna 14,000 miles from California to the bottom of South America:
Barbara Rowell's Book at Amazon
http://www.terragalleria.com/parks/ - Spectacular Large Format National Parks pictures. The photographer, Quan-Tuan Luong, has traveled to each National Park in the United States and assembled a collection of work that in my opinion is very publishable into a fine book. Beyond this work, Quan has traveled much of the globe and displays his talent on his website.

http://www.donboyd.com - Wonderful large format fine art images from the Southwest USA.
Photography Gallery Sites:
Profotos - A website dedicated to photographer galleries while providing improvement techniques..

The Web's Top Nature Photography Pages - I enjoy this site as some outstanding work can be seen.
Equipment and Film Resources:
B&H Photo, photography equipment store - B&H has been terrific. I order all sorts of stuff from B&H in New York, and 3 days later its in my door step. They have been very reliable and price competitive. They've got every kind of photographic equipment or accessory you can think of.
Photography Technique Sites:
Comprehensive Large Format site on the web - If you are thinking about large format, this site is for you. It has a very active community of professional large format gallery photographers who have addressed uncountable questions and issues on large format. I'm self-taught on large format photography, and much of it came from reading the posts at this site.
Travel Resources:
Traveler's resource to New Zealand - One of my favorite destinations. I hope the recent commercialization from Lord of the Rings doesn't spoil its quiet, natural charm. I can't say enough about how fantastic New Zealand truly is - The scenery is beautiful and the people amongst the friendliest we've met.