Below, images taken during an overnight hike in the Grand Canyon taken early March 2020. We hiked down the South Kaibab Trail, spent the night at Phantom Ranch, had dinner at the canteen and hiked back up the same trail the following morning. I carried two Leica cameras, one digital, and one with B&W Kodak film (those will be added once developed).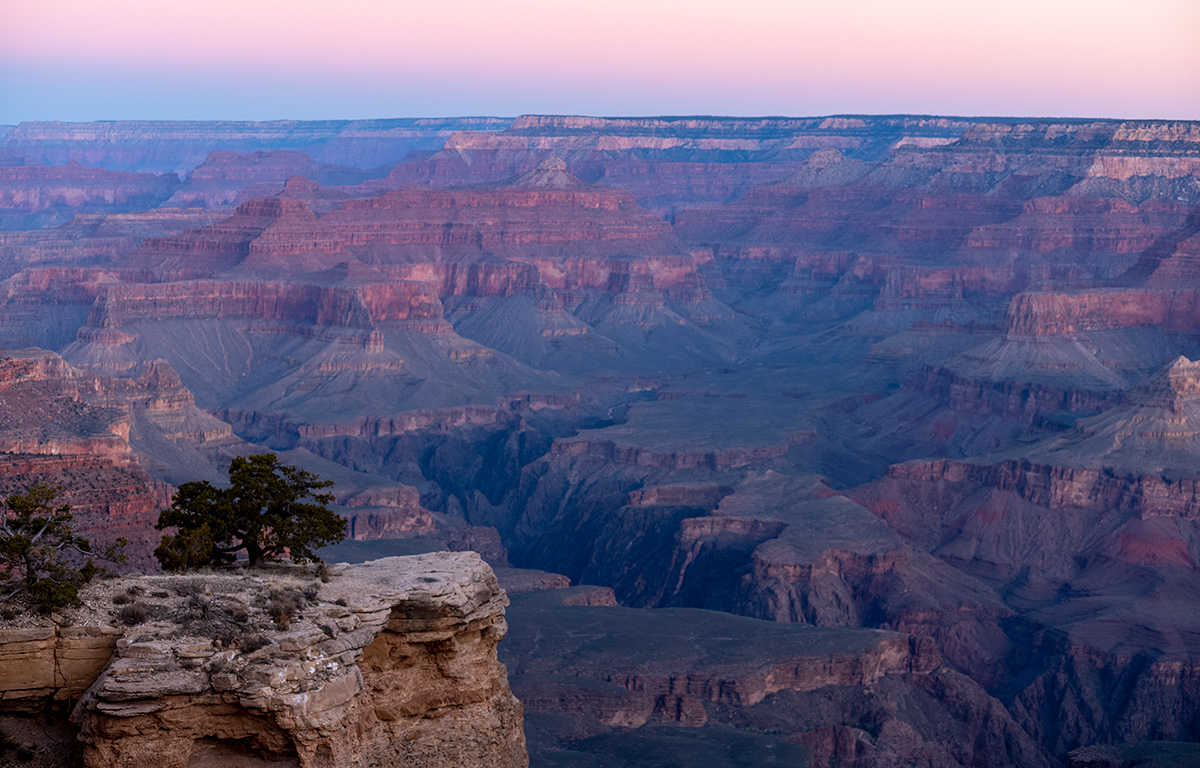 The evening before, dusk from the top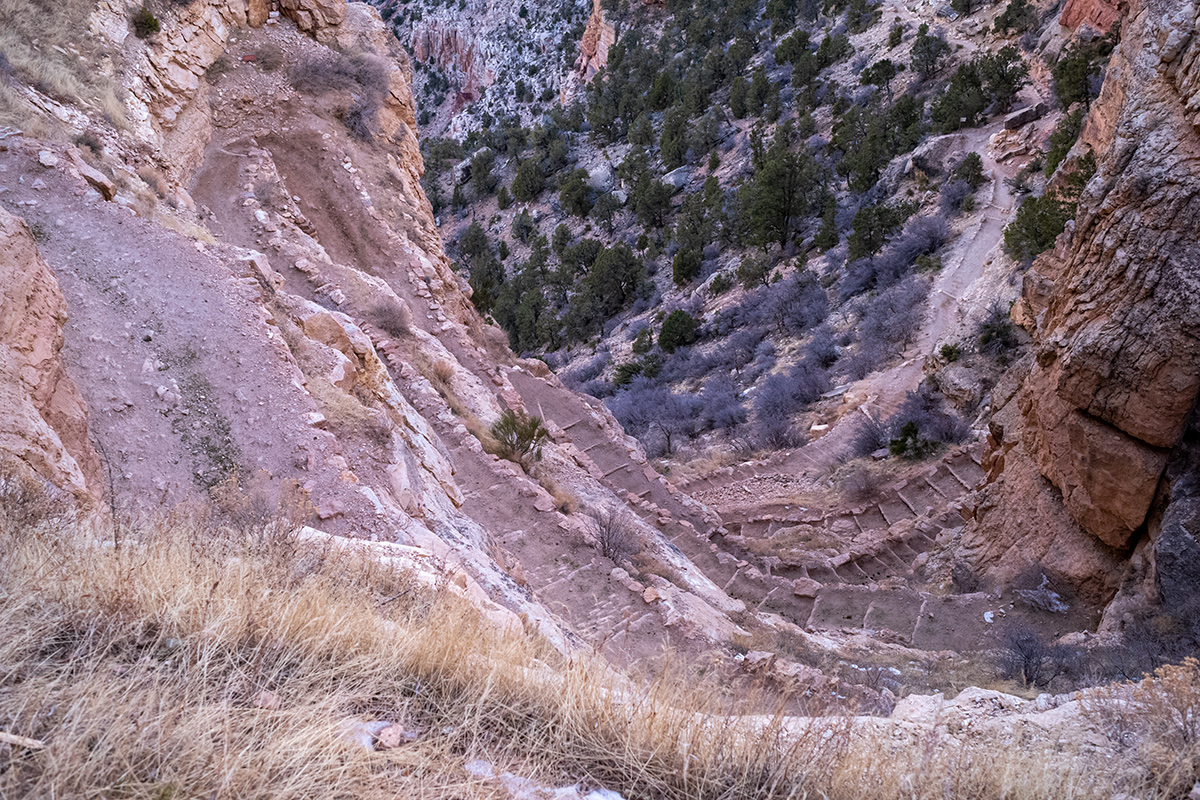 The start of the South Kaibab Trail has a sharp initial drop off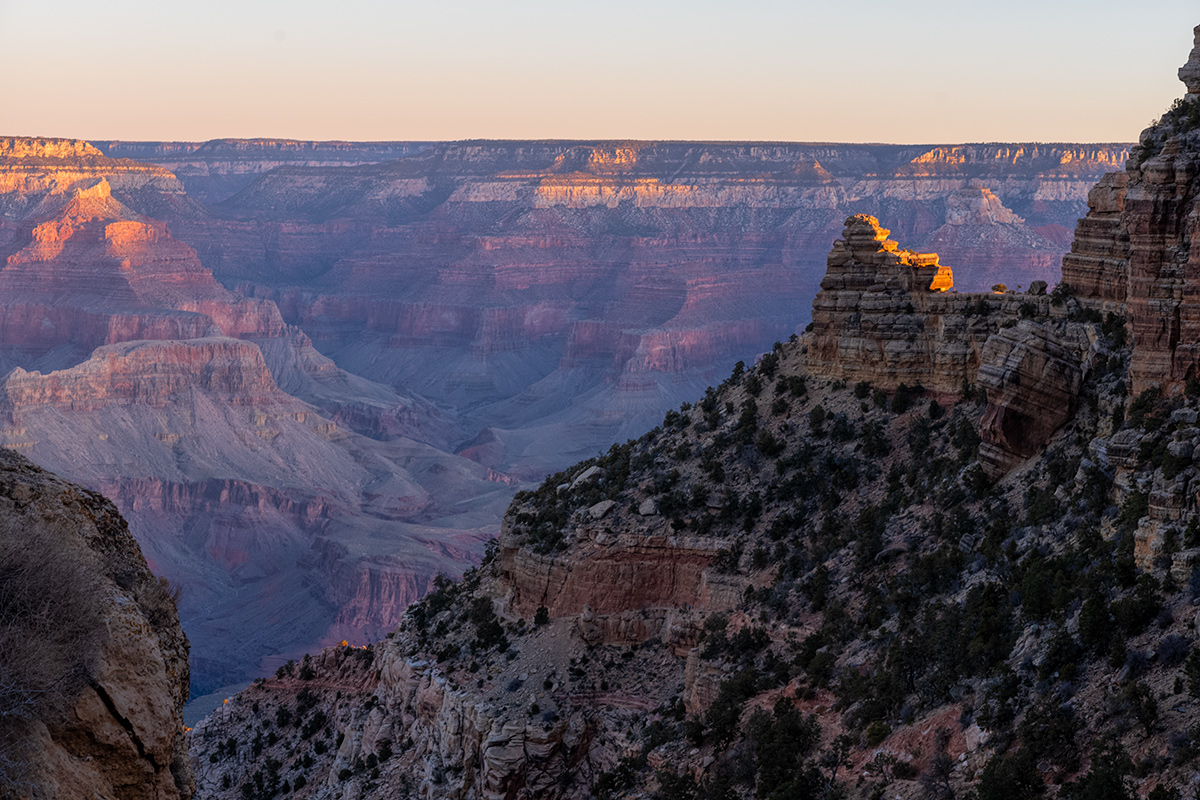 Early morning sunlight striking the top of the canyon as we begin our descent.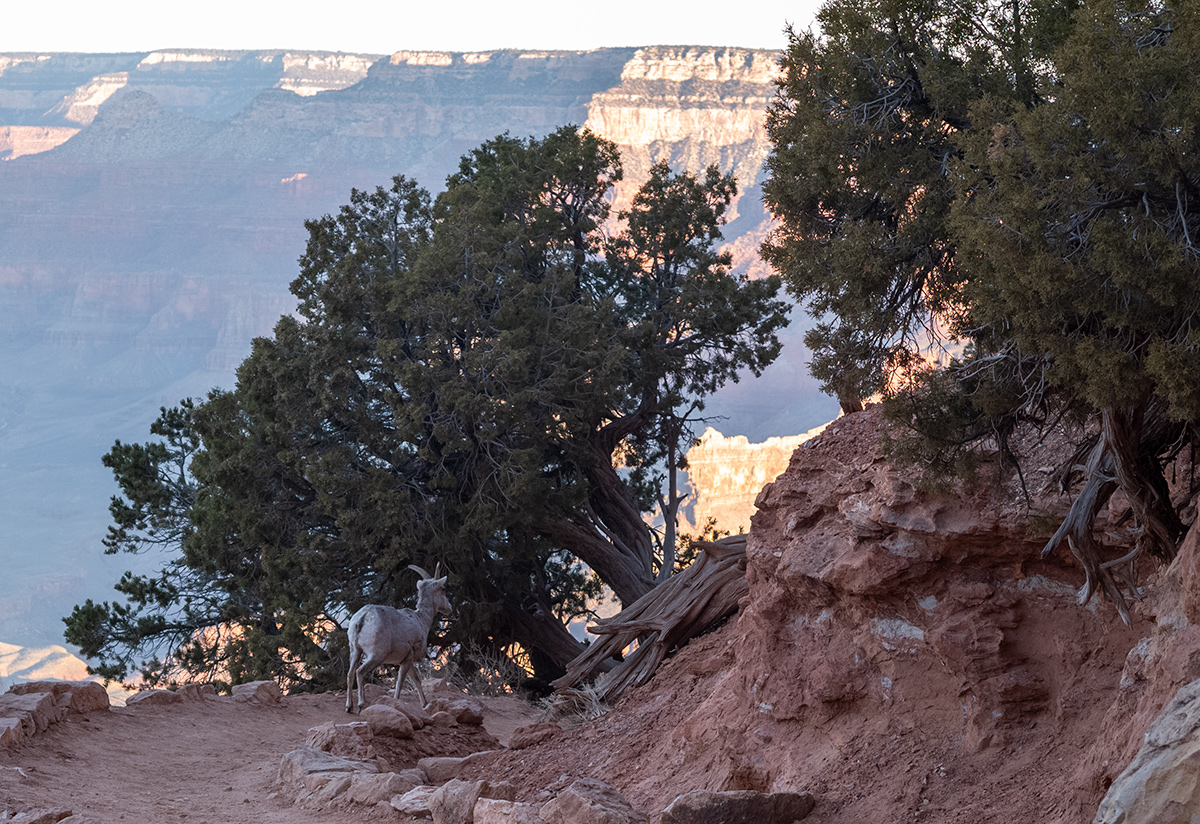 We follow our guide before he scrambles up a slope.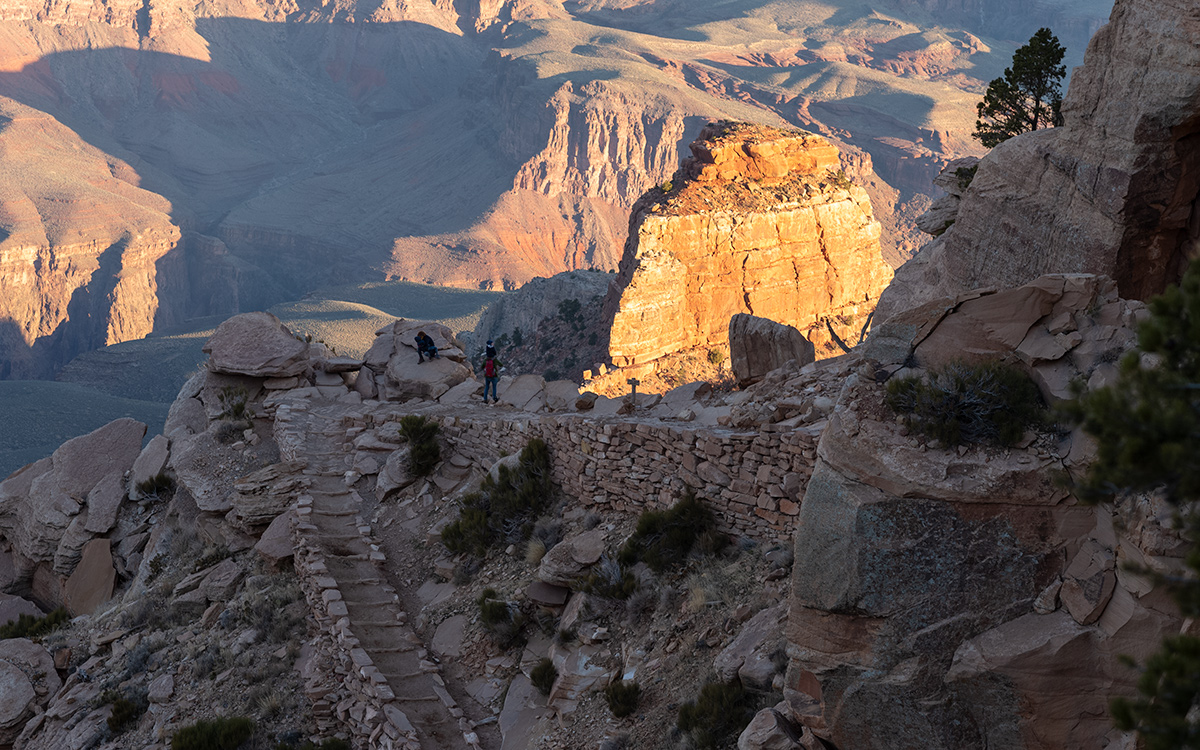 Two hikers enjoying "Ooh Aah" point, about 1/2 mile in.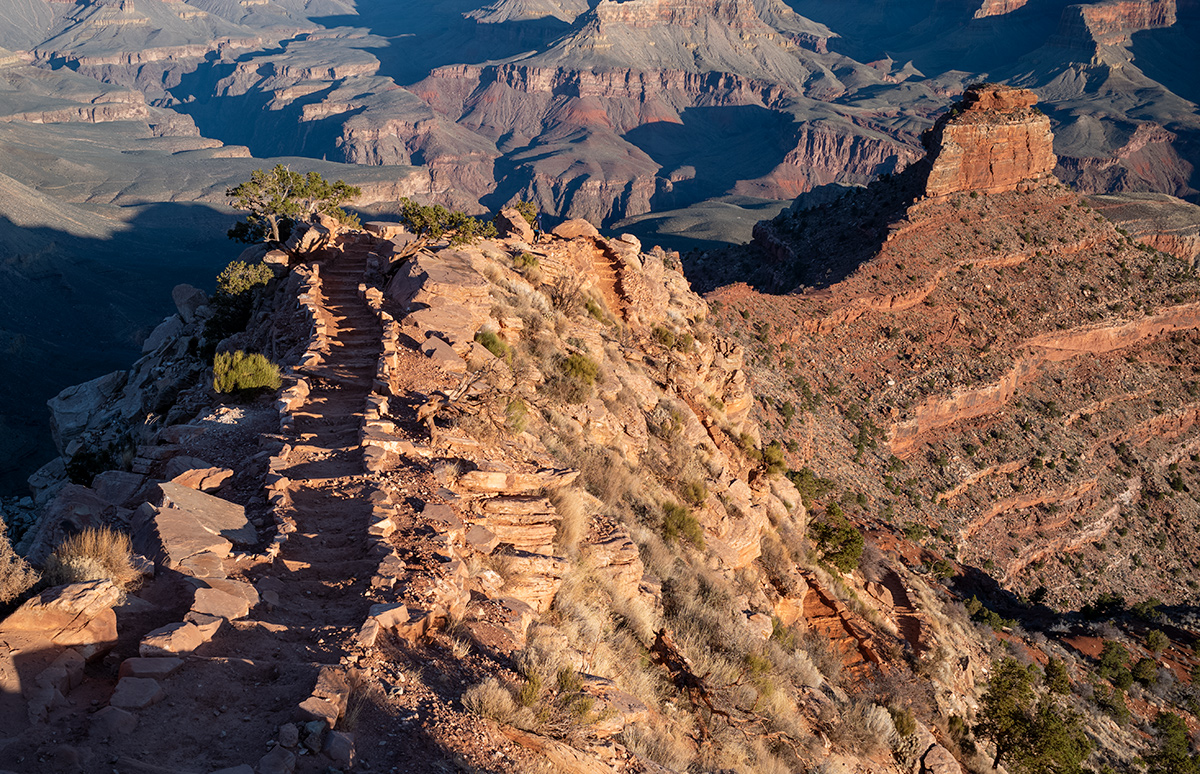 Continuing our descent, the path takes us on a ridge with wide views all around.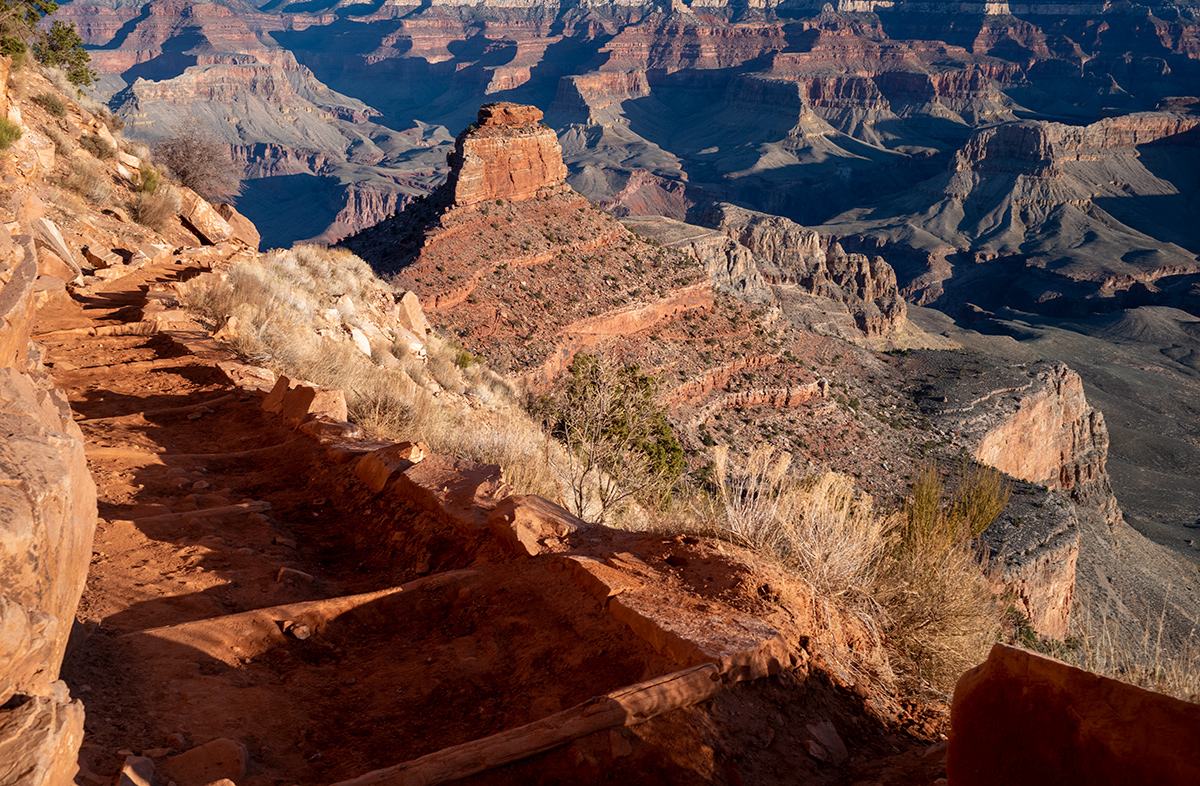 Path down, if you look carefully you may see the trail in the distance, center-right.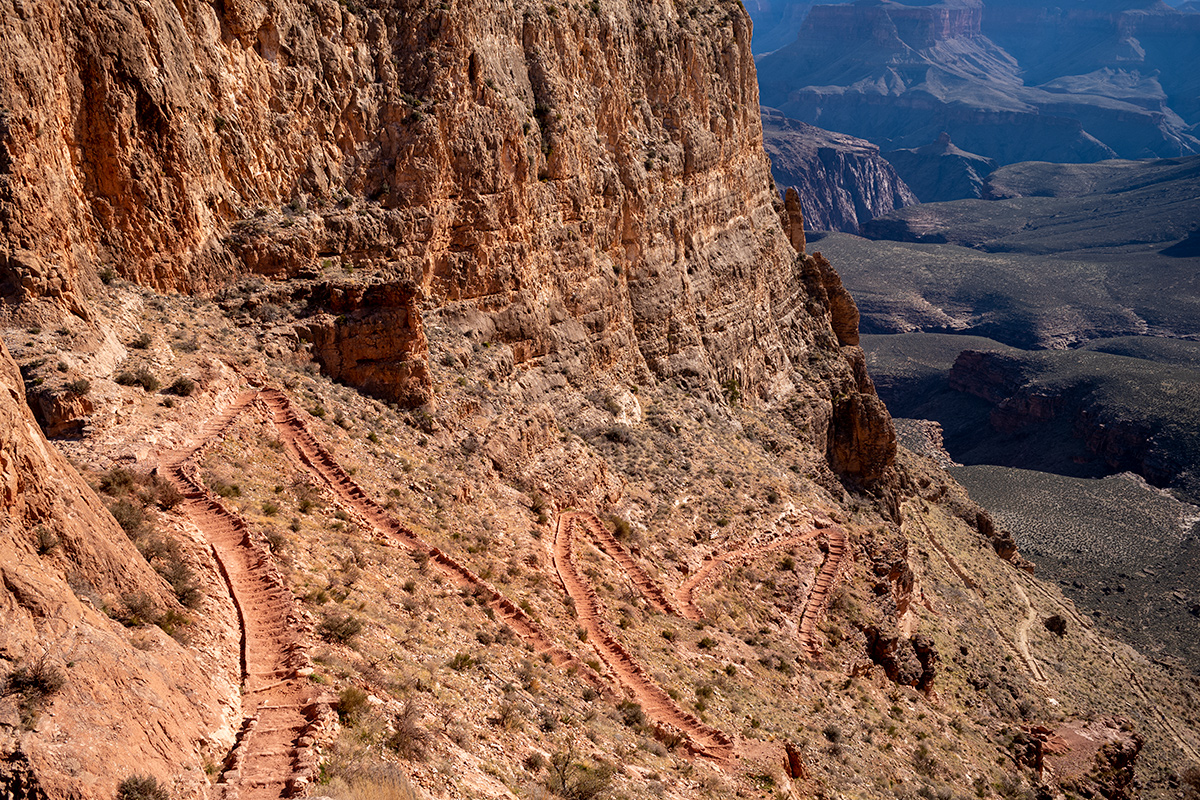 Switchbacks descending onto the plateau. This region is one of the harder sections on the return hike out.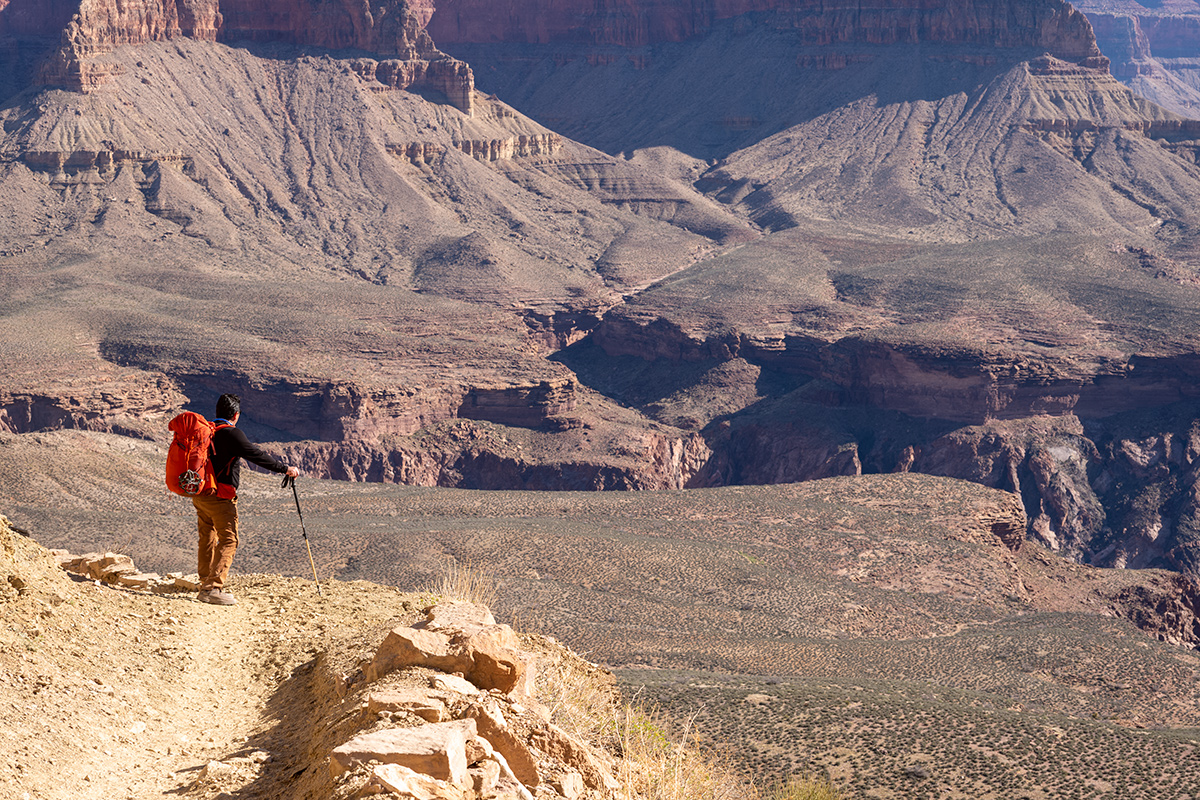 Enjoying the view.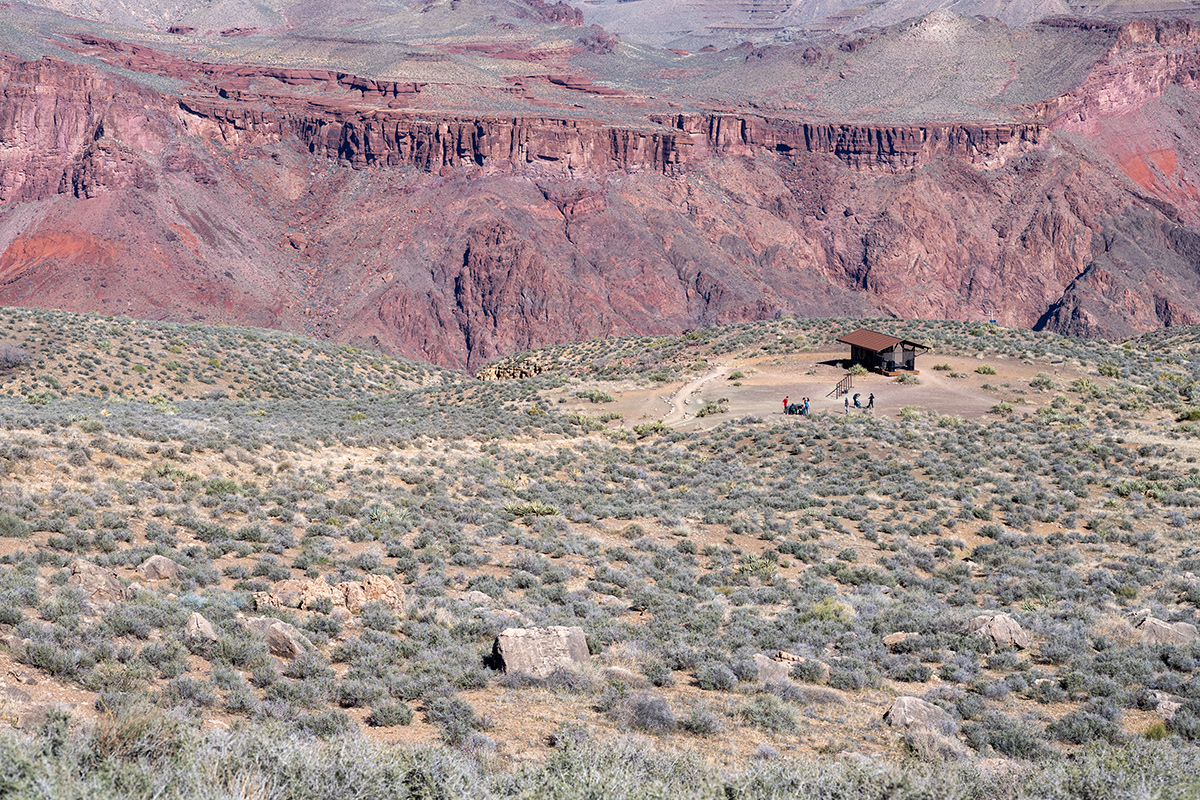 Near 'Tip Off Point', a small ramada provides one of the few opportunities for shade on this trail.
During Spring, the weather is often pleasant here, but is brutally hot in the Summer.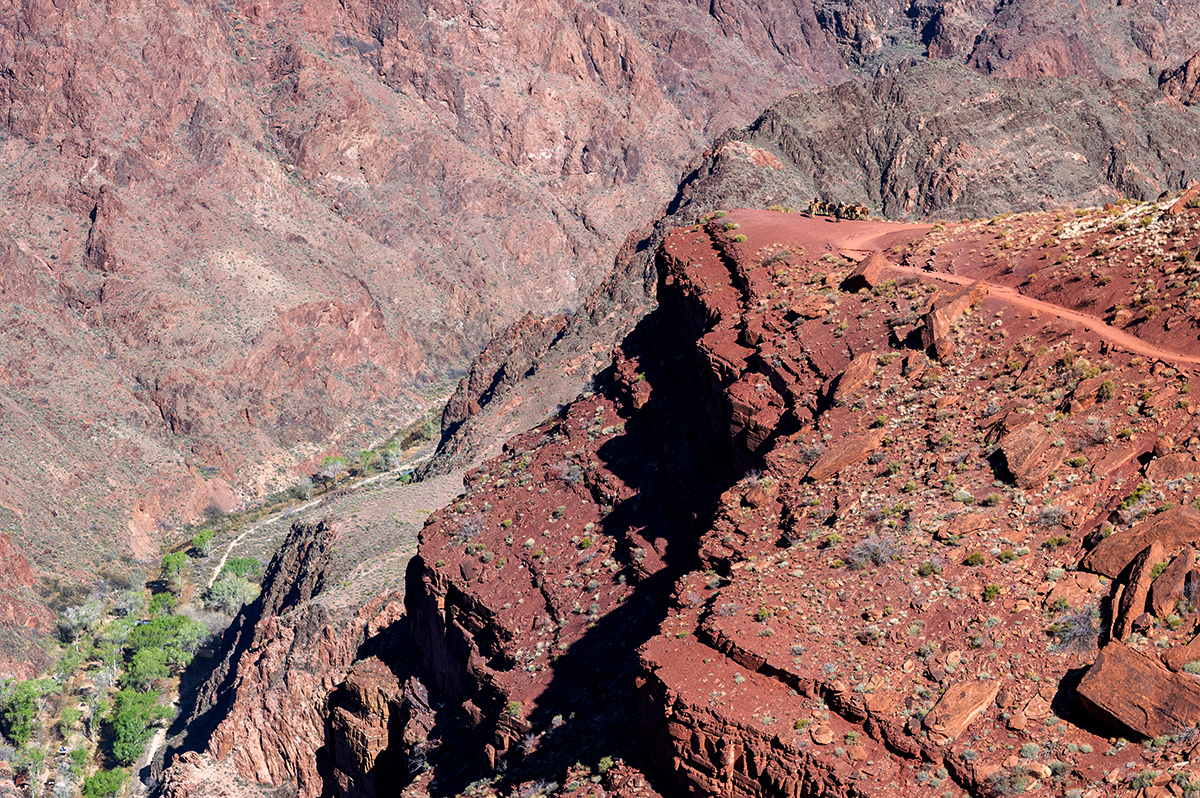 A mule train can be seen top right, and our desitination, Phantom Ranch can be seen lower left alongside the trees.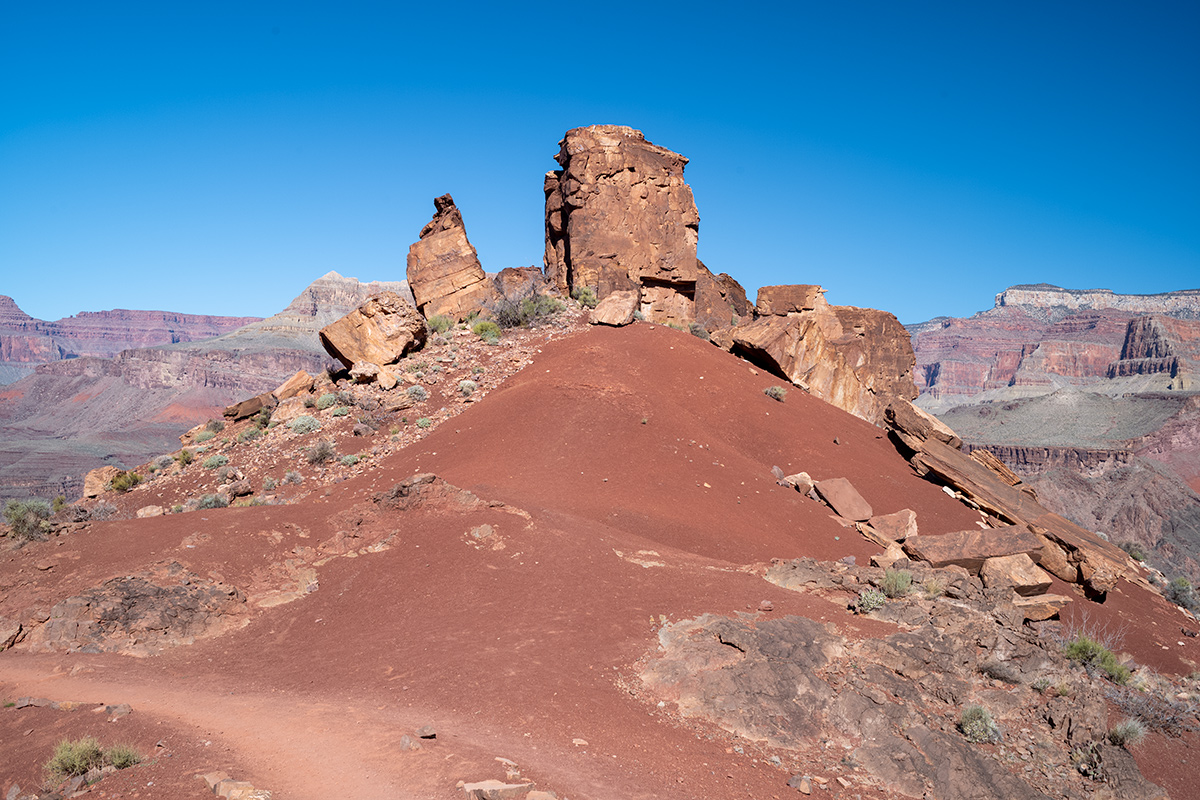 The inner canyon features saturated rock colors.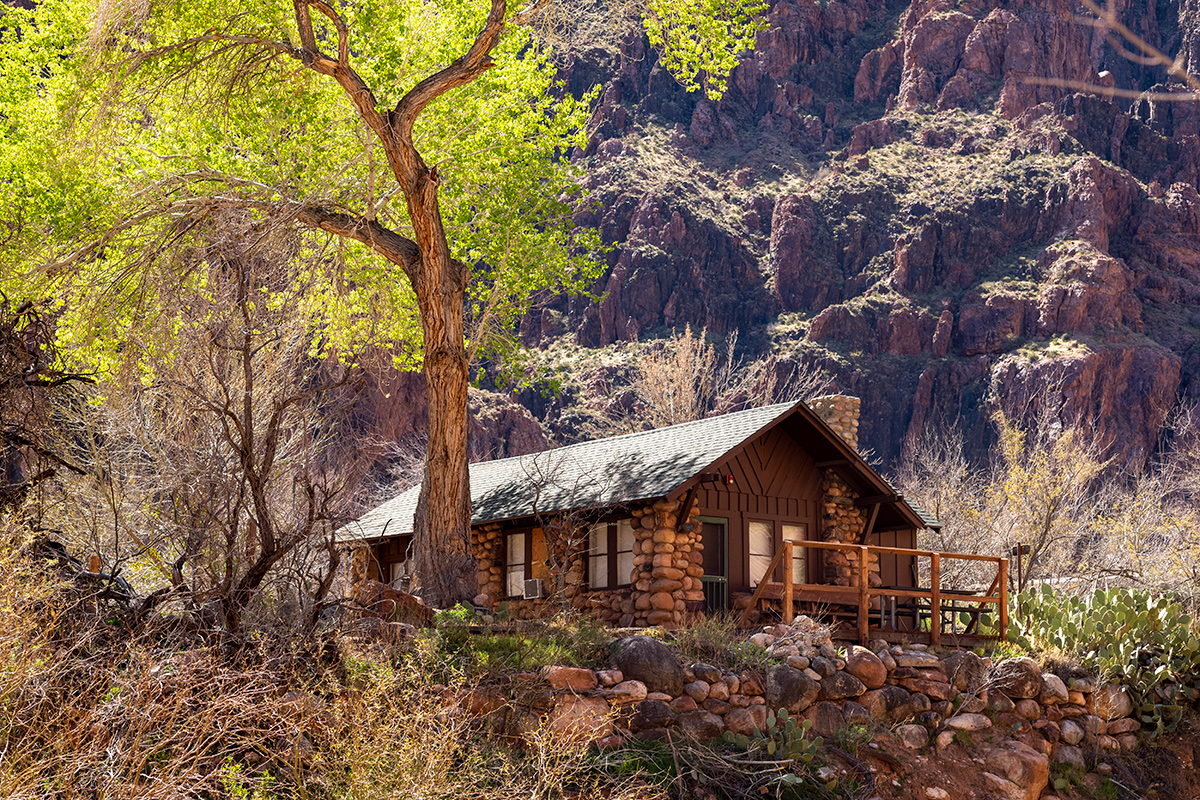 Ranger house at bottom of the canyon. Staff might live at Phantom for ~1-2 weeks at a time between exiting for time off.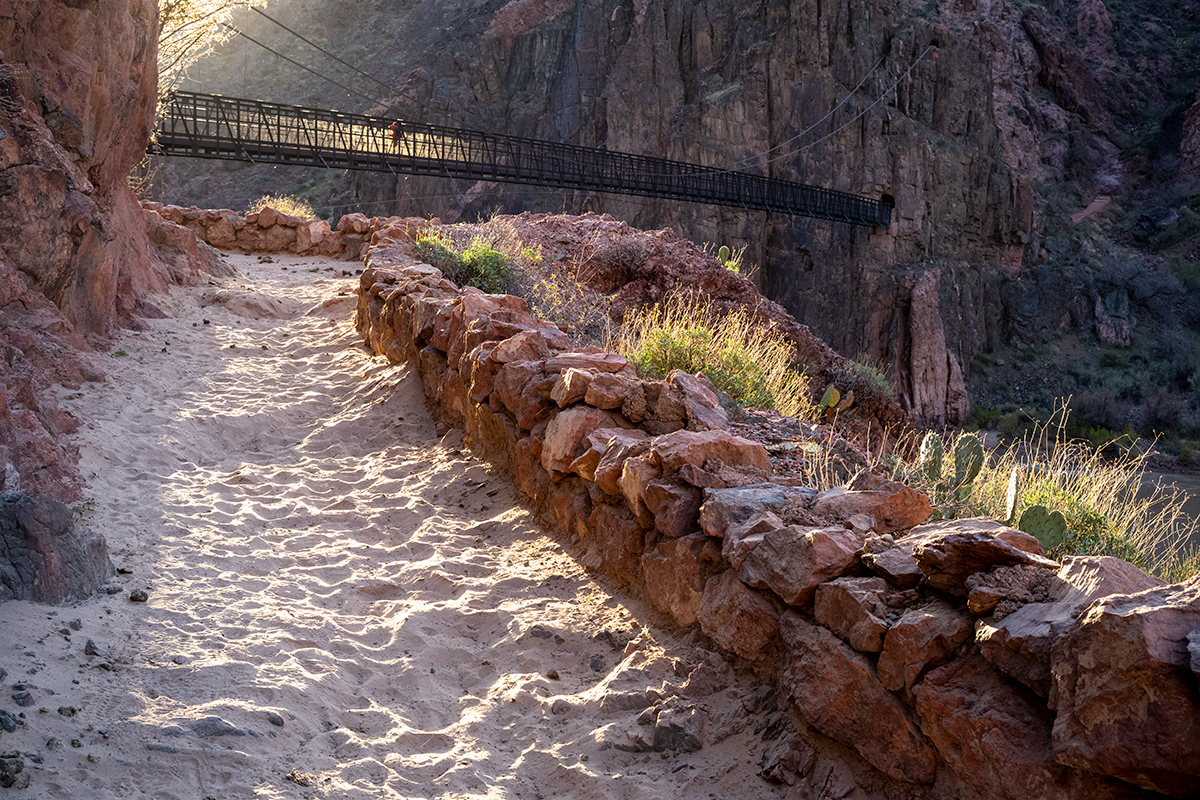 Black Bridge over the Colorado River.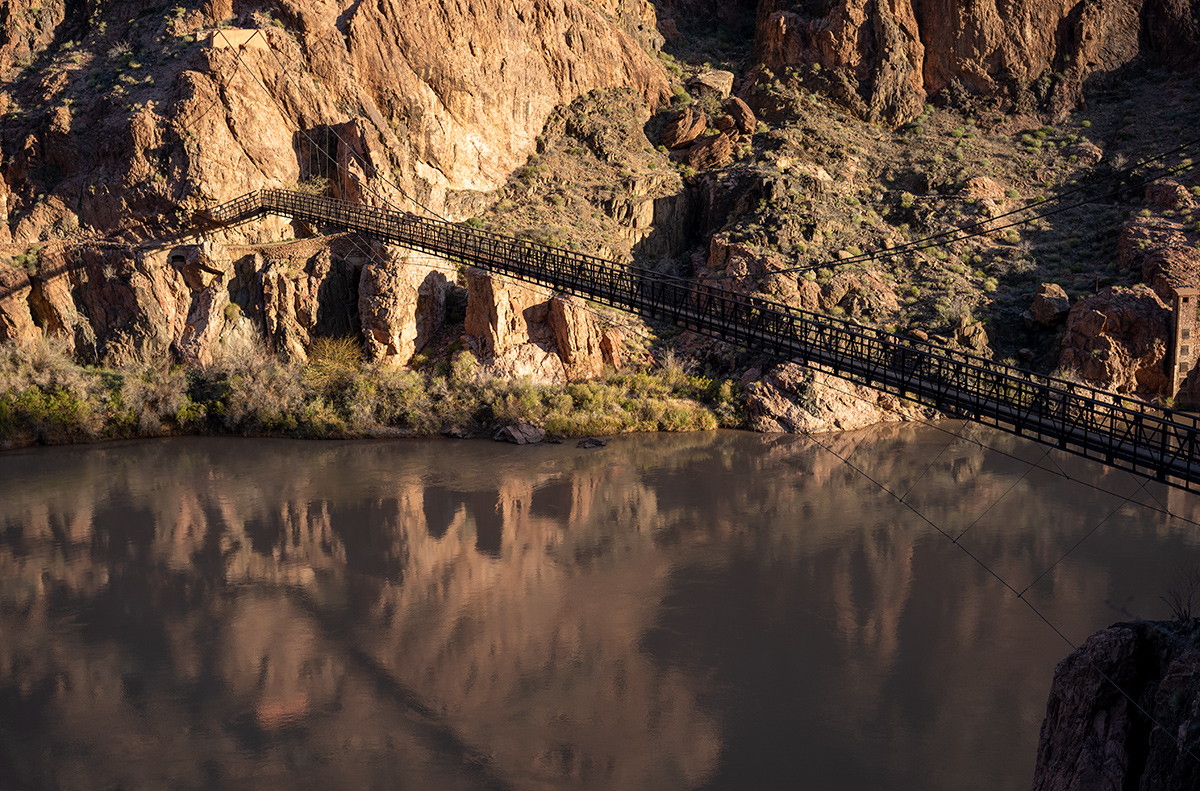 Black Bridge over Colorado River.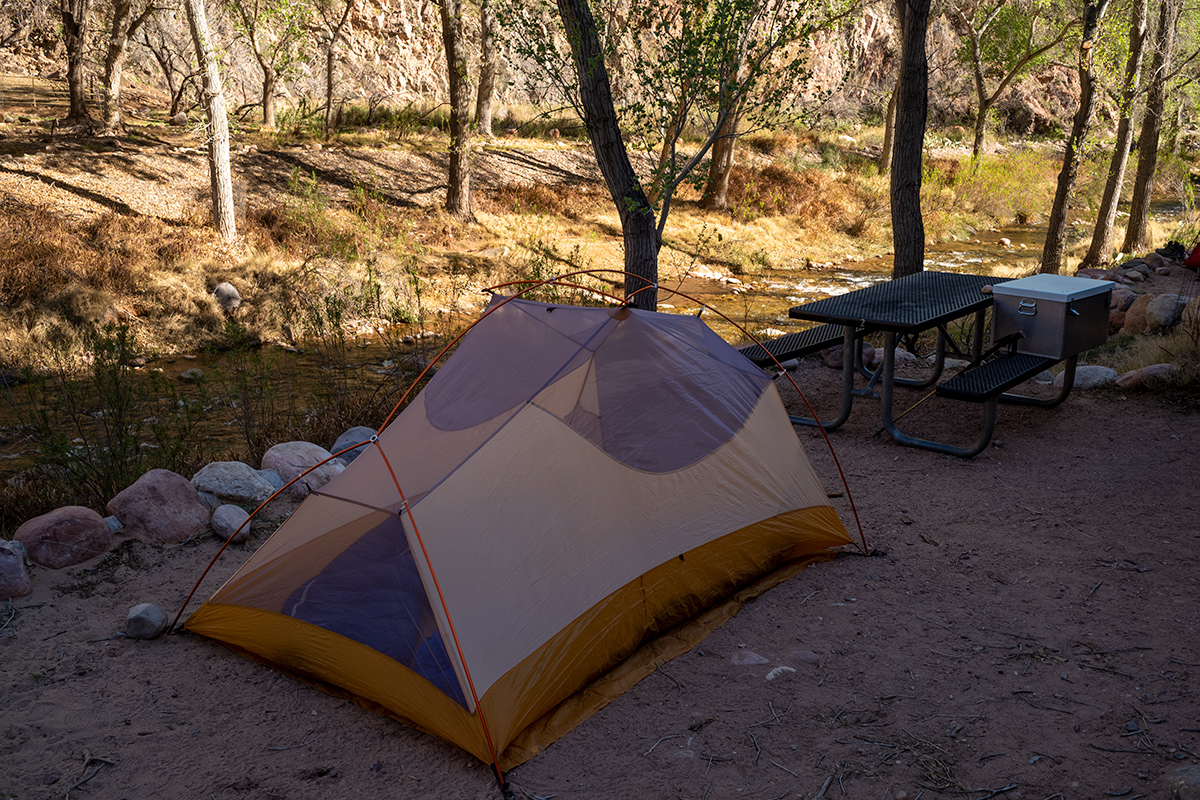 Bright Angel campsite in Phantom Ranch.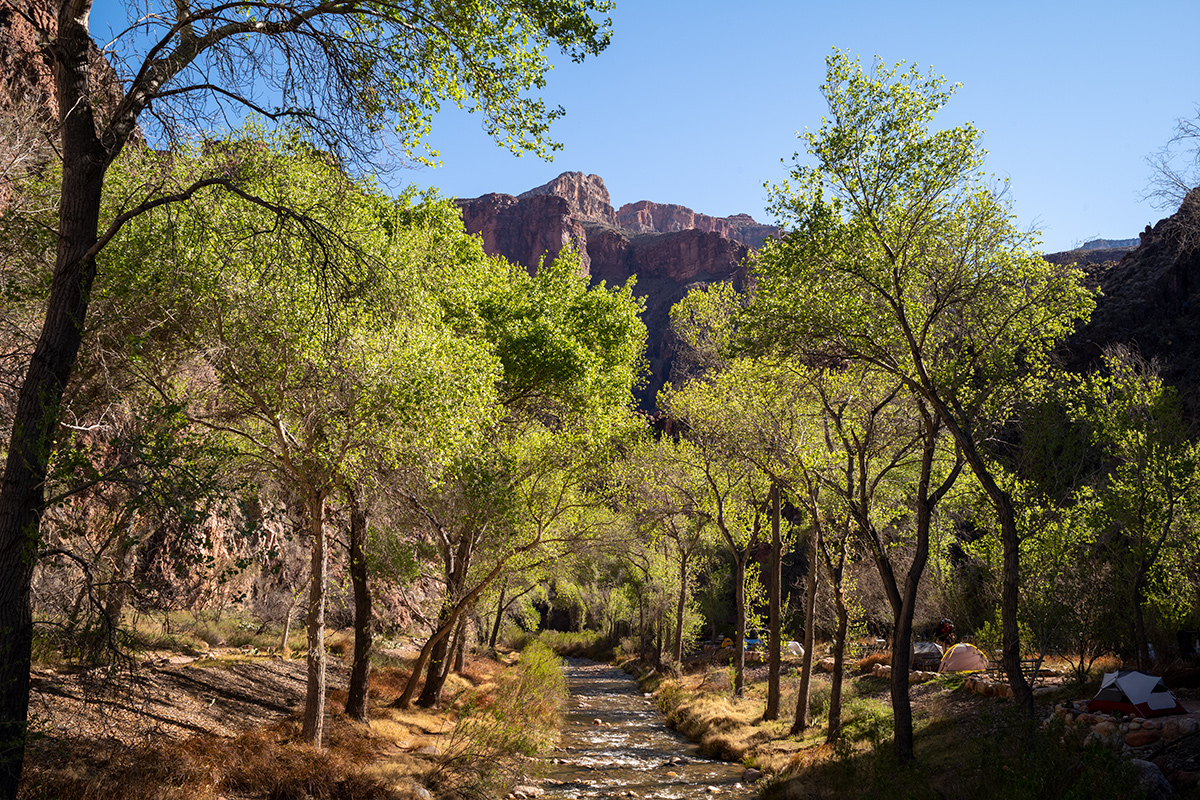 Camp sites seen on right, with a tributary river that feeds into the Colorado River.
The following pictures were taken with Kodak Tri-X 400 black and white film: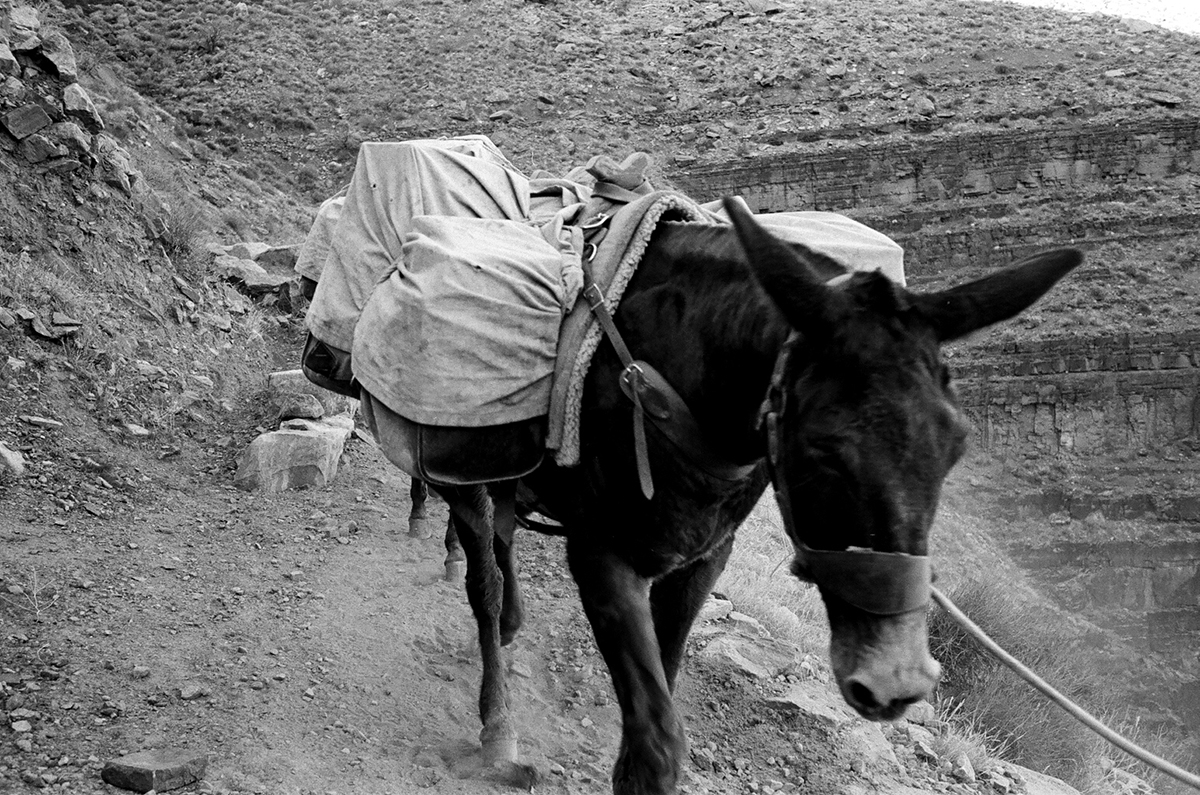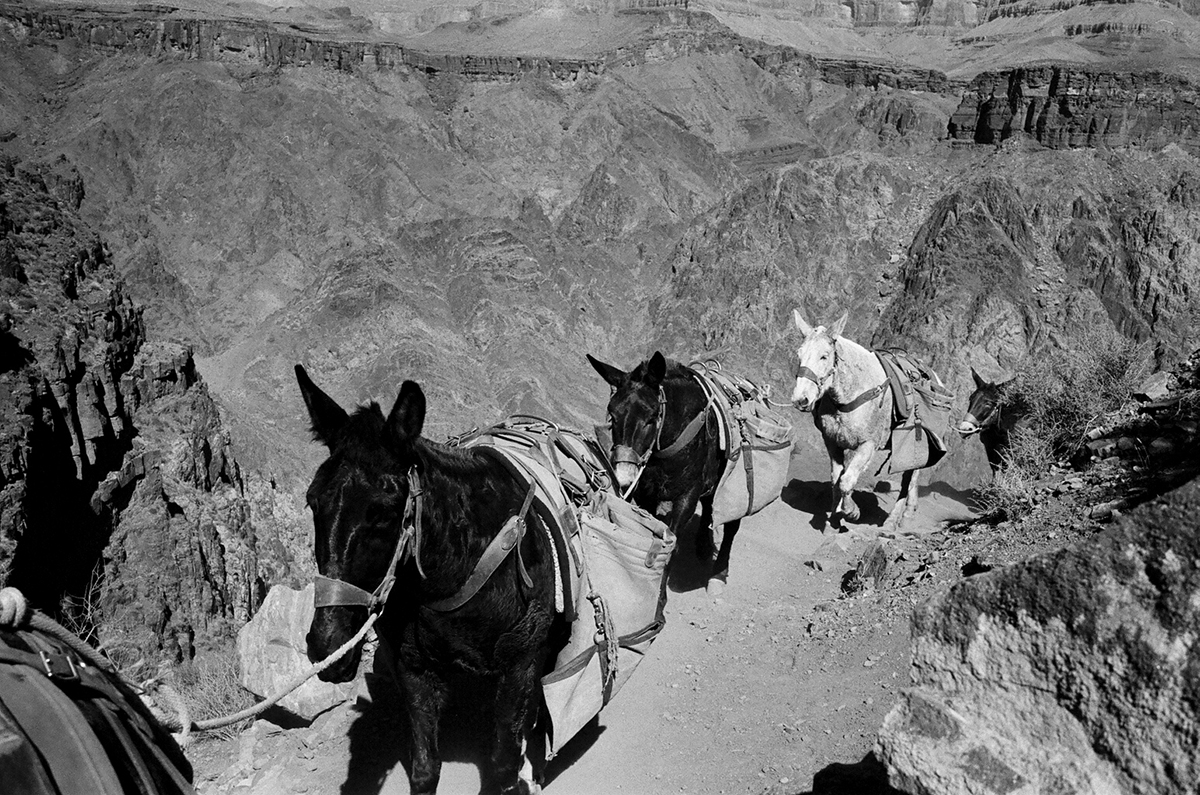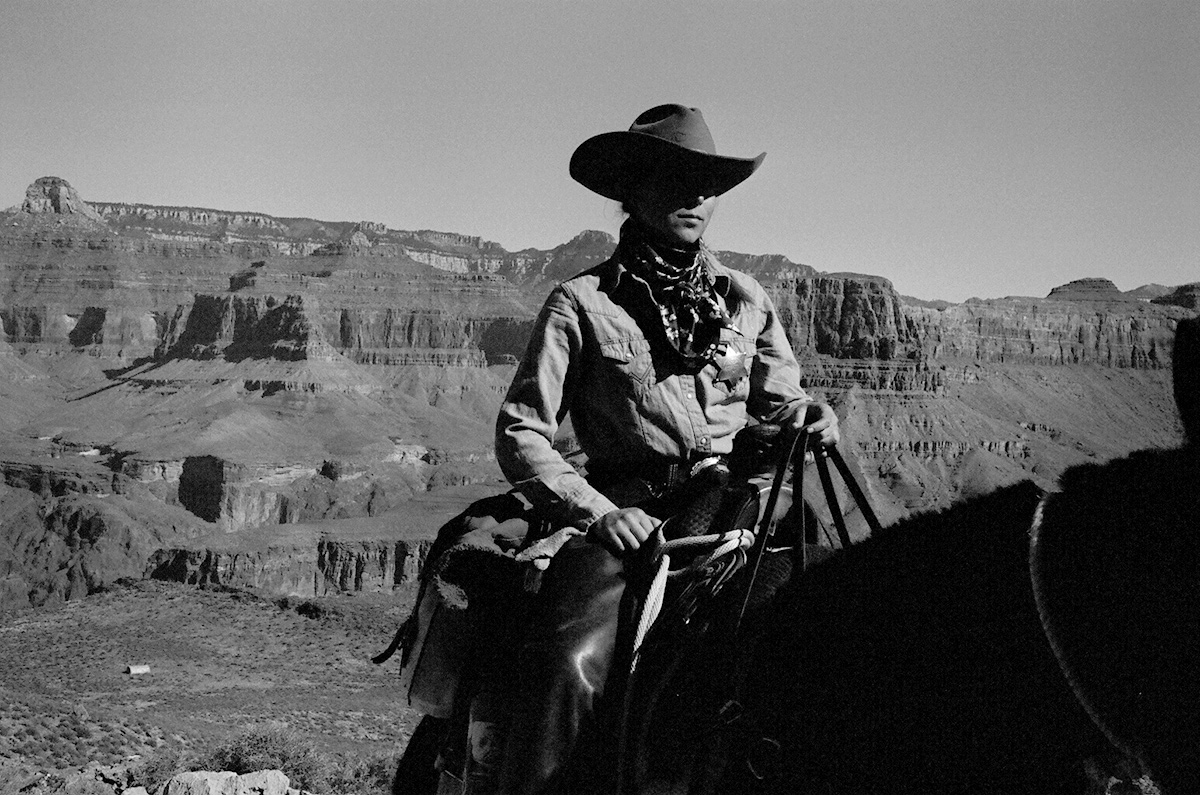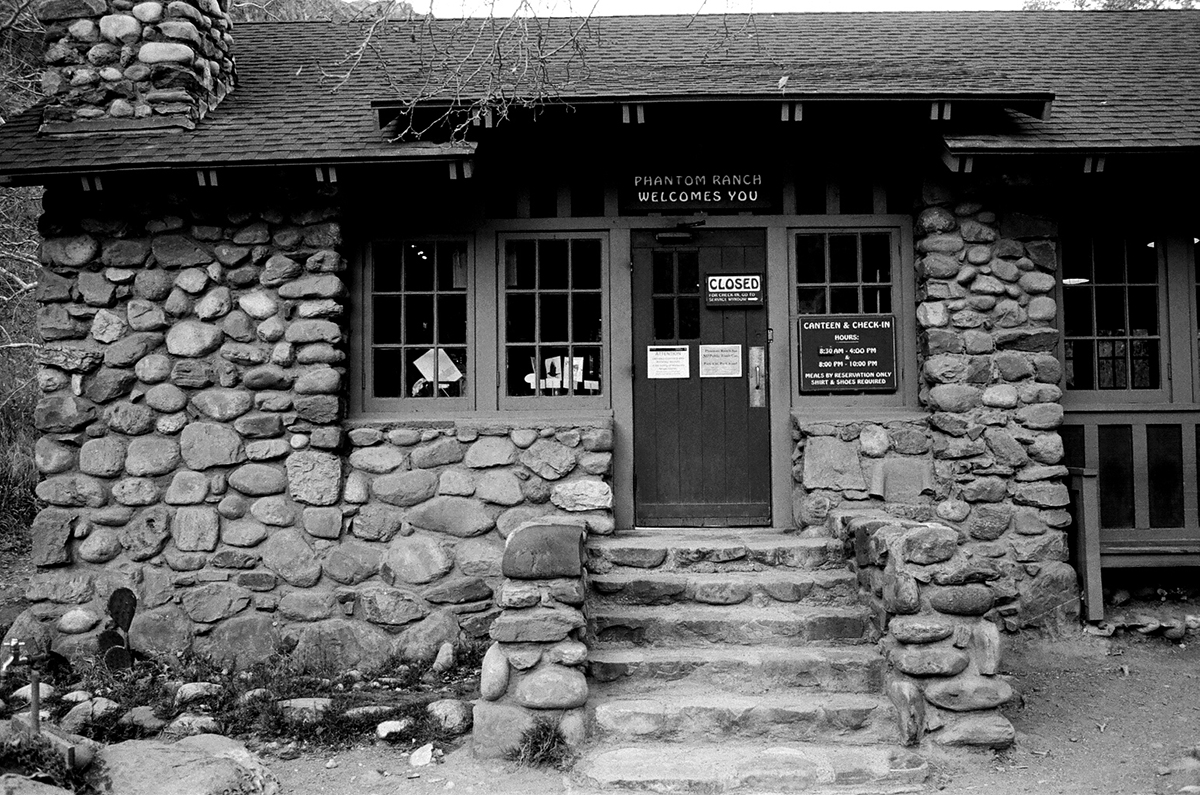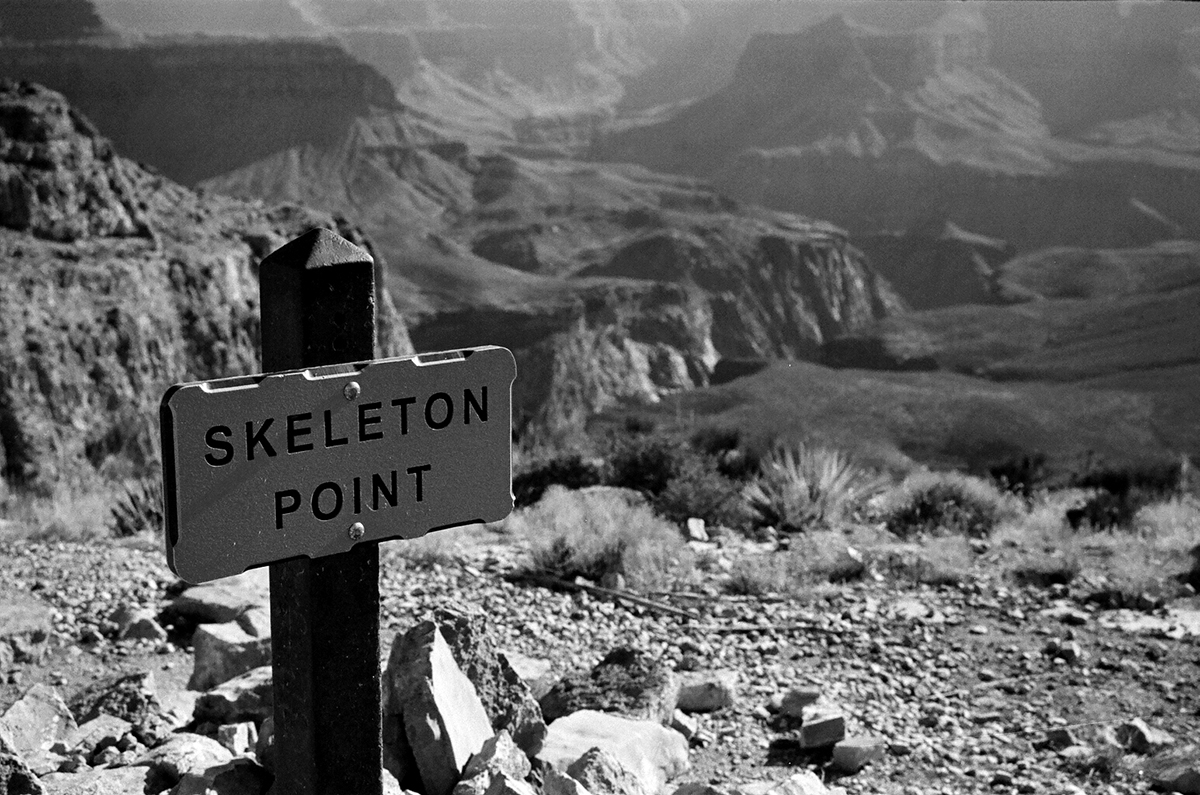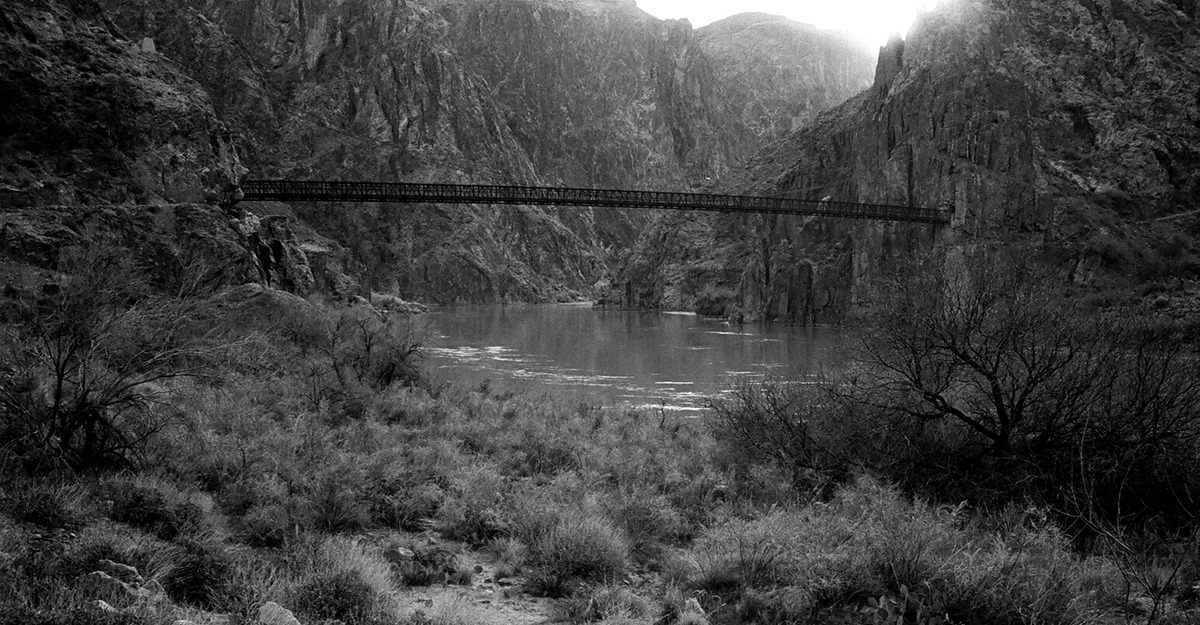 © 2020 John Miranda