Alaska

We completed a trip to Alaska with stops in Denali National Park, Katmai National Park, Homer, Seward, Talkeetna, and Girdwood. While in Denali, we took a six hour bus ride towards the interior of the park (as private cars are generally not allowed) and stayed at North Face Lodge where we enjoyed various hikes, wildlife sightings, and magnificent views of Mount McKinley. From Homer, I took a DeHavilland Otter sea plane to Katmai National Park and observed about ten brown bears in their natural habitat. The bear encounters in Katmai were guided by Emerald Air Service.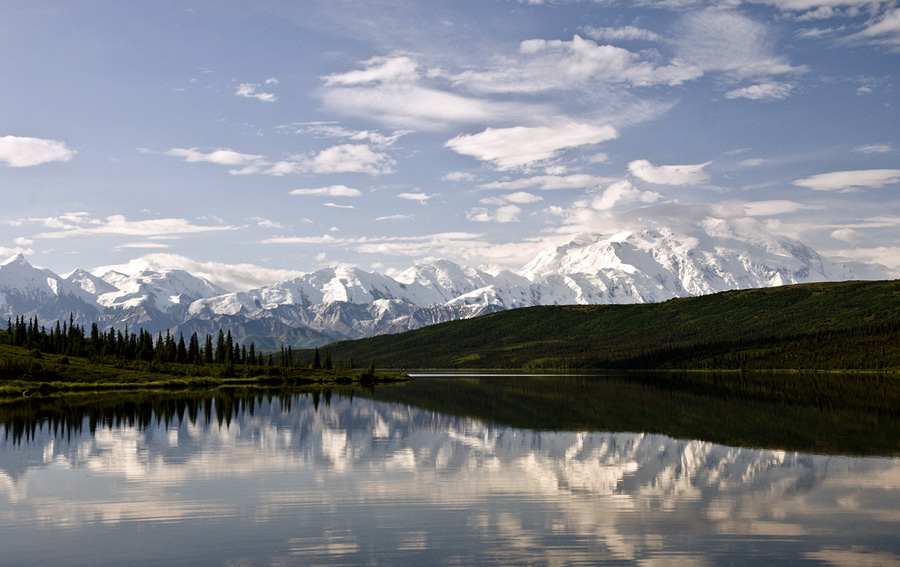 View of Mount McKinley beyond Reflection Pond, Denali National Park. Mount McKinley rises 18,000 feet
above the plateau around it, a taller relative gain then Mount Everest. To reach this point,
we drove 5 hours from Achorage Airport, then took a six hour bus ride on a grated road to our lodge.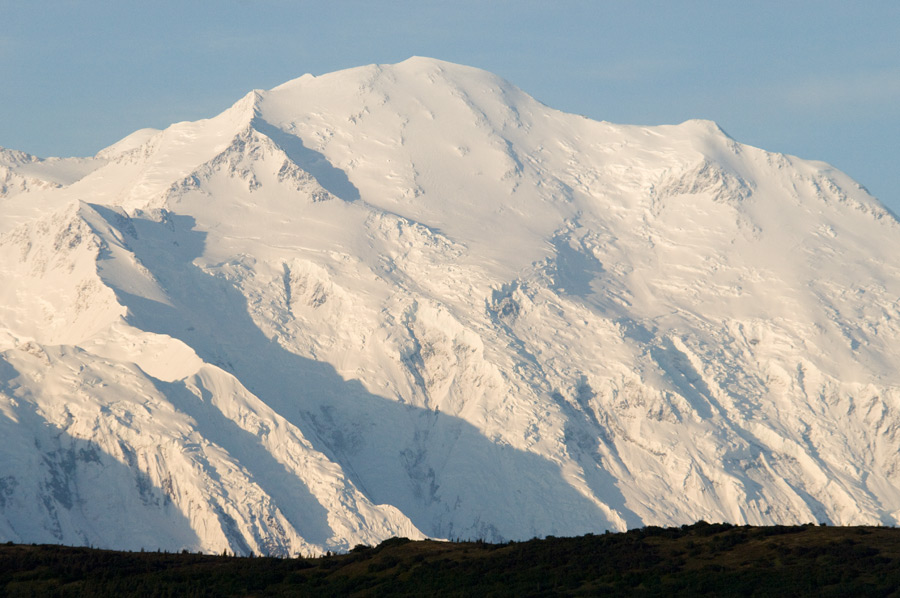 A close up of Mount McKinley. A majority of park visitors never see the mountain as it's frequently
obscured by clouds.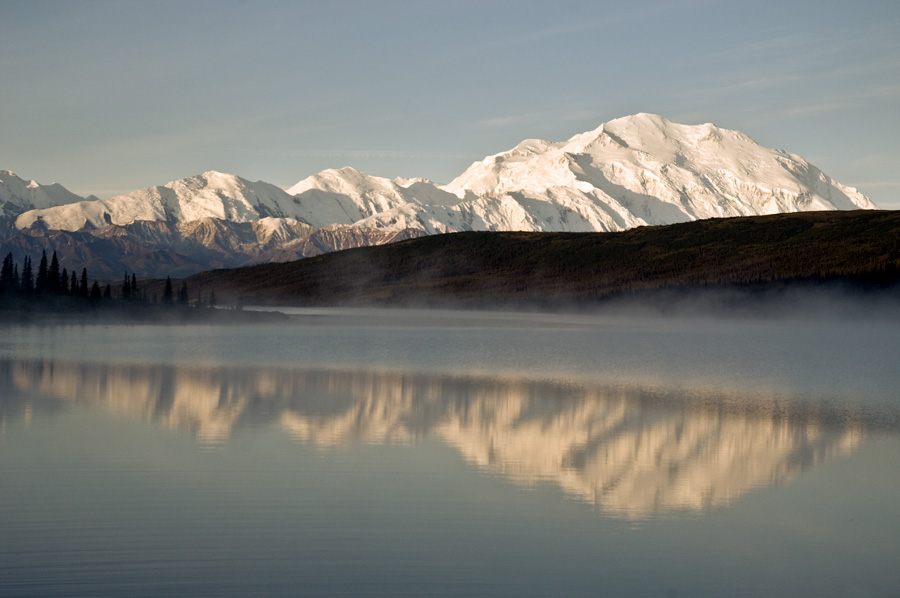 McKinley backdrops early morning mist rising from Wonder Lake.
At 6:30am, I enjoyed the serenity around me as I took this picture.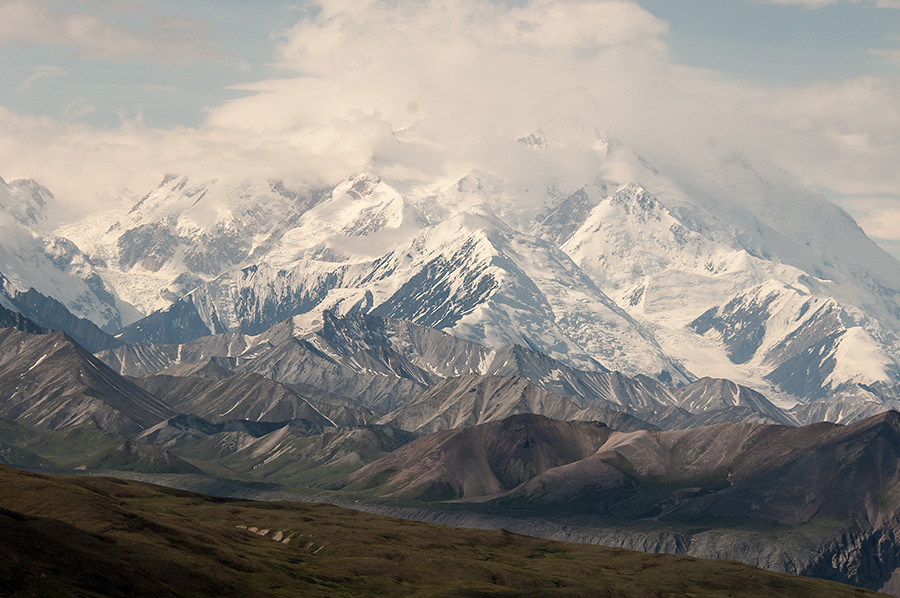 Denali with building clouds.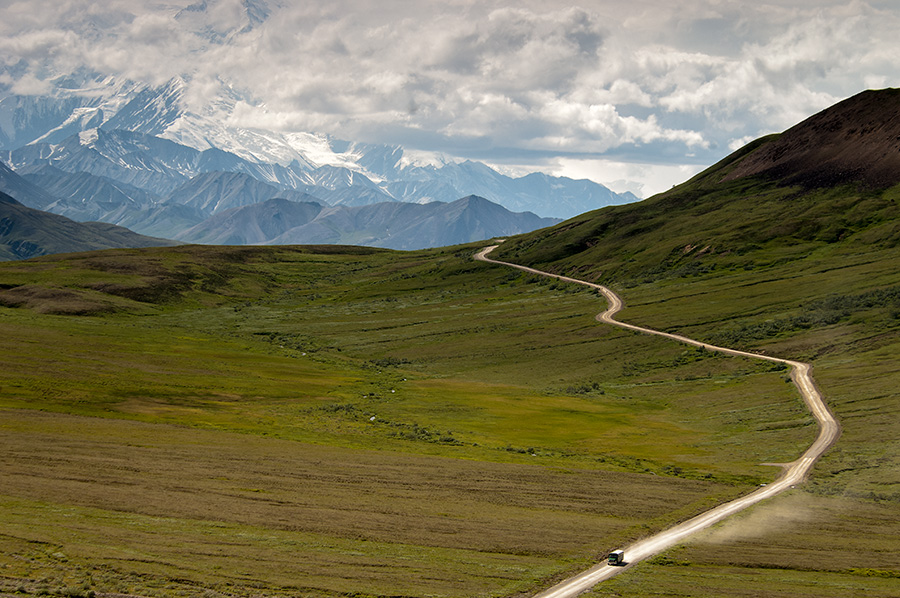 Denali is a vast area, comprising of six million acres. The bus ride to its center takes over five
hours to complete. Cars are prohibited past mile 15 of the park road, preserving a greater
sense of tranquility at Denali as compared to heavy traffic in parks such as Yellowstone.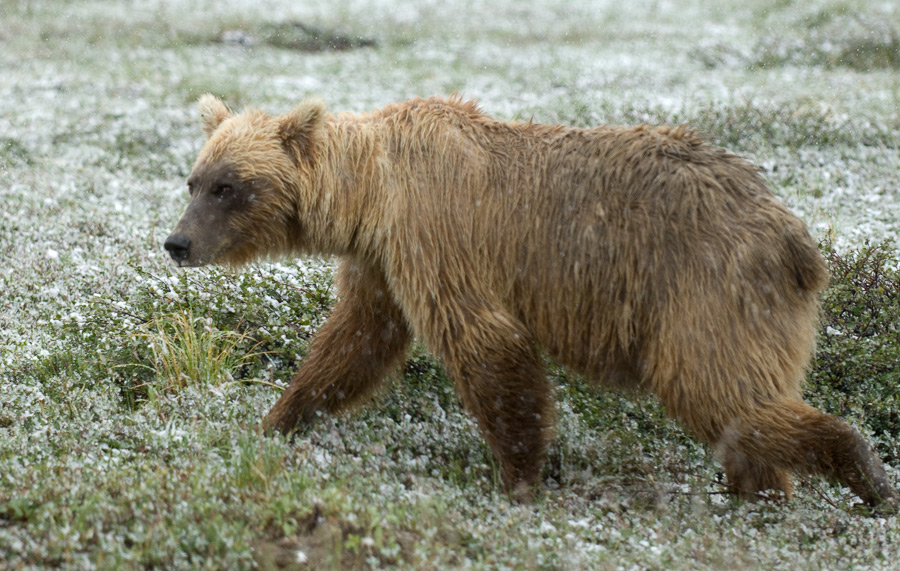 Care is required while hiking grizzly bear country. This one travels during a light snow in July!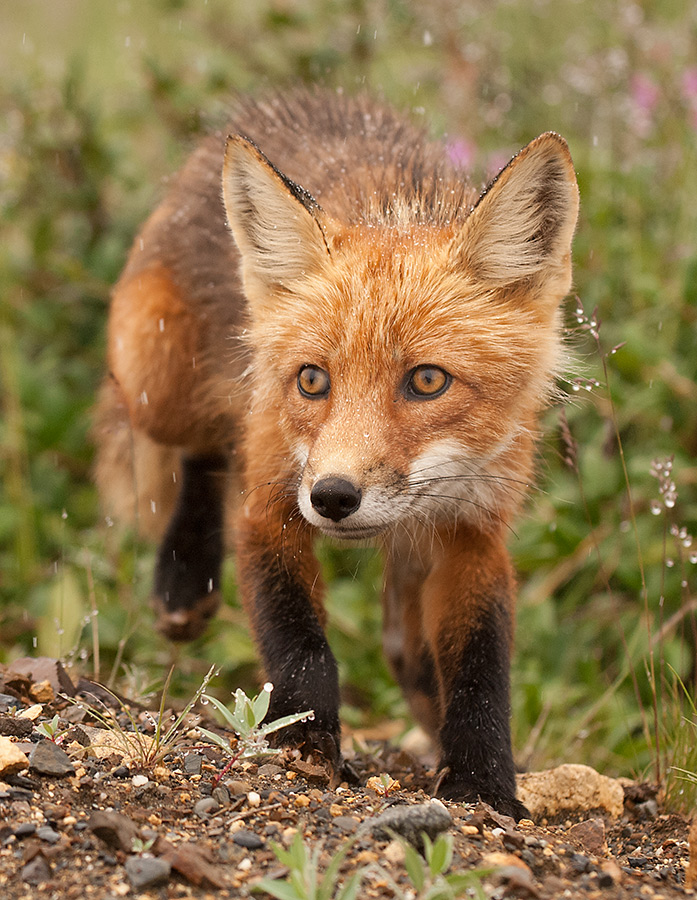 We sighted a Red Fox, Denali National Park.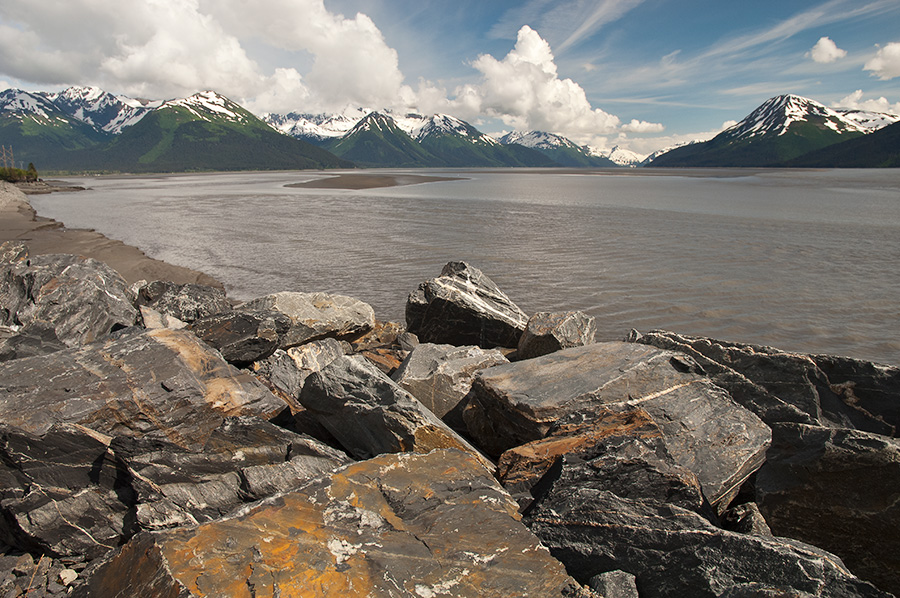 Traveling from Denali to Homer, we come across Cook Inlet.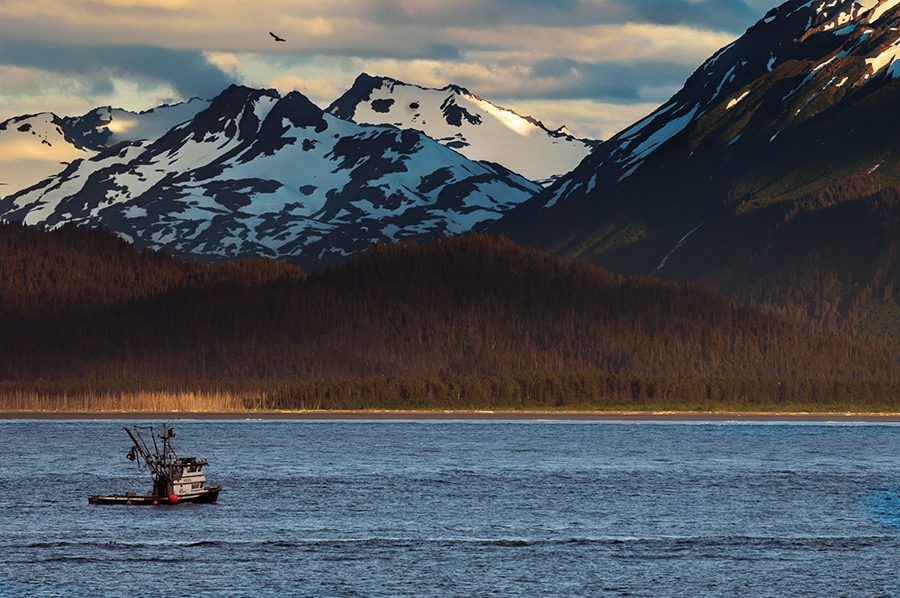 Boat headed to sea, late afternoon, Homer Alaska.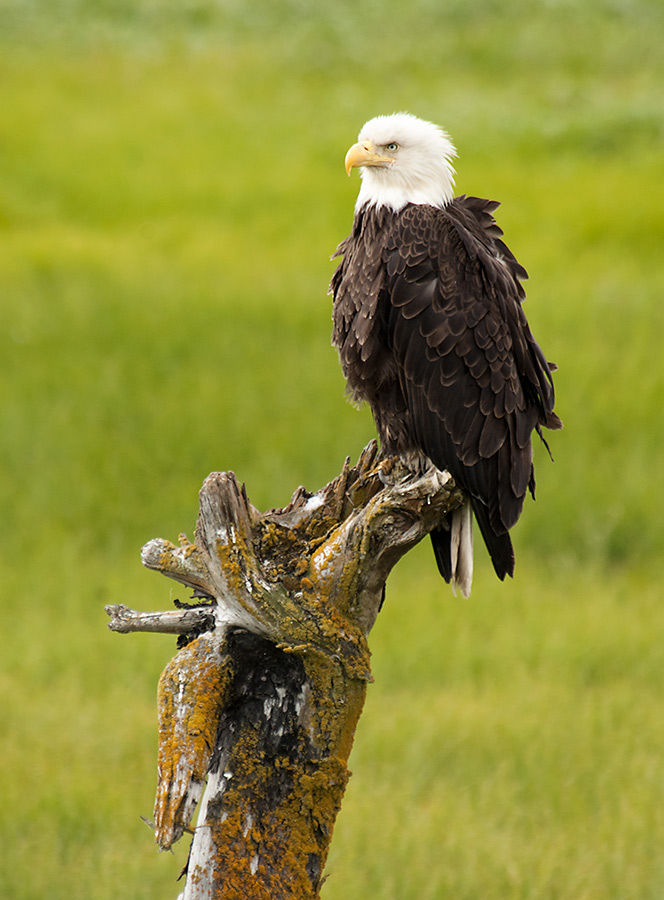 Bald Eagle, Homer.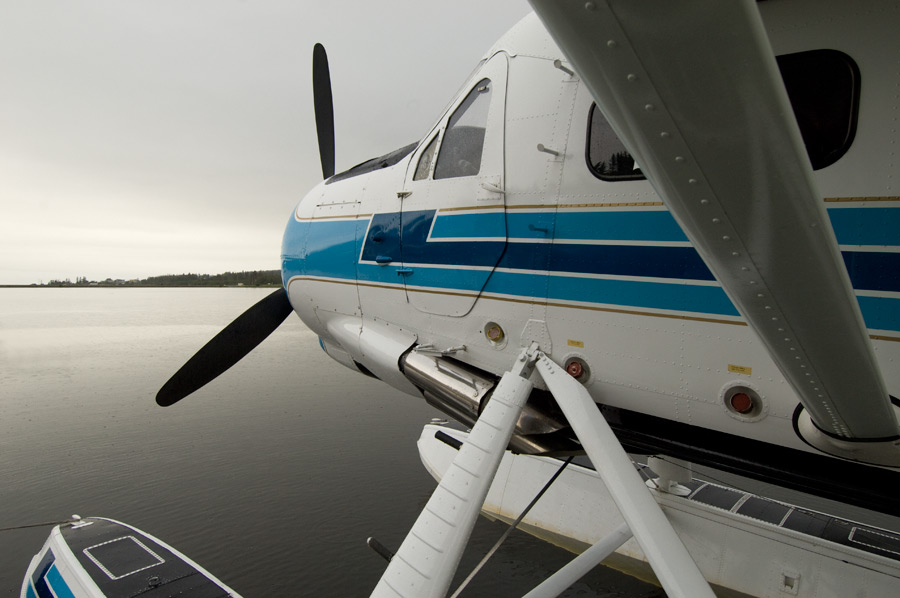 Classic DeHavilland Otter that will take us to Katmai National Park as there is no road that leads into it.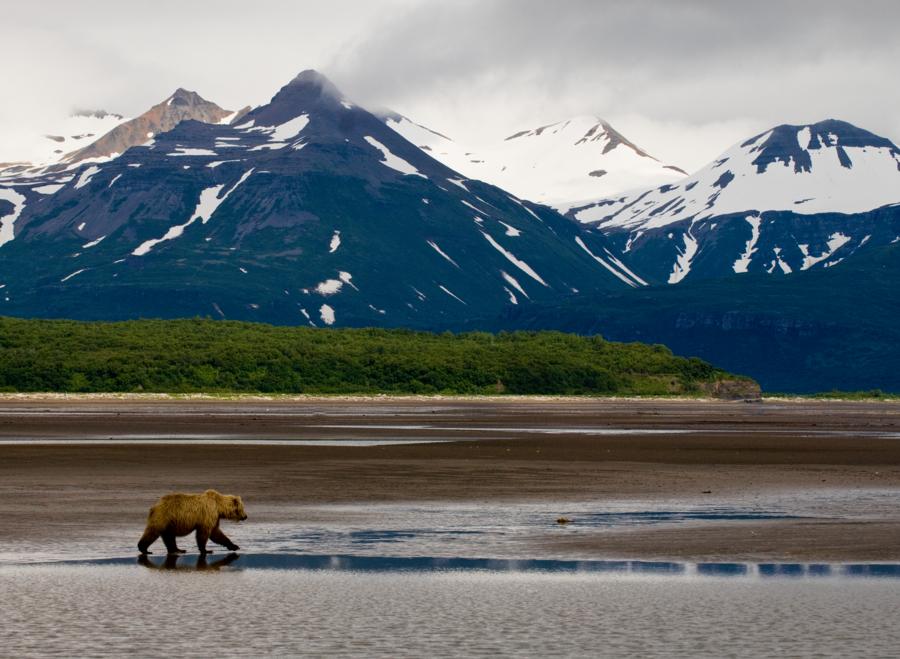 Upon arrival at Hallo Bay, we spot several brown bears walking the beach at Katmai National Park.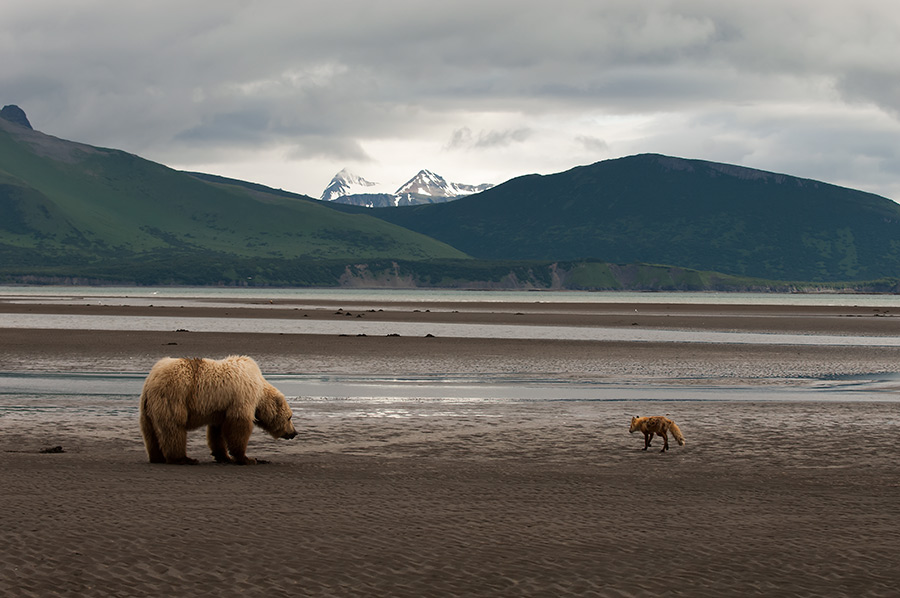 Beyond the bear, a Red Fox forages for food in the beach.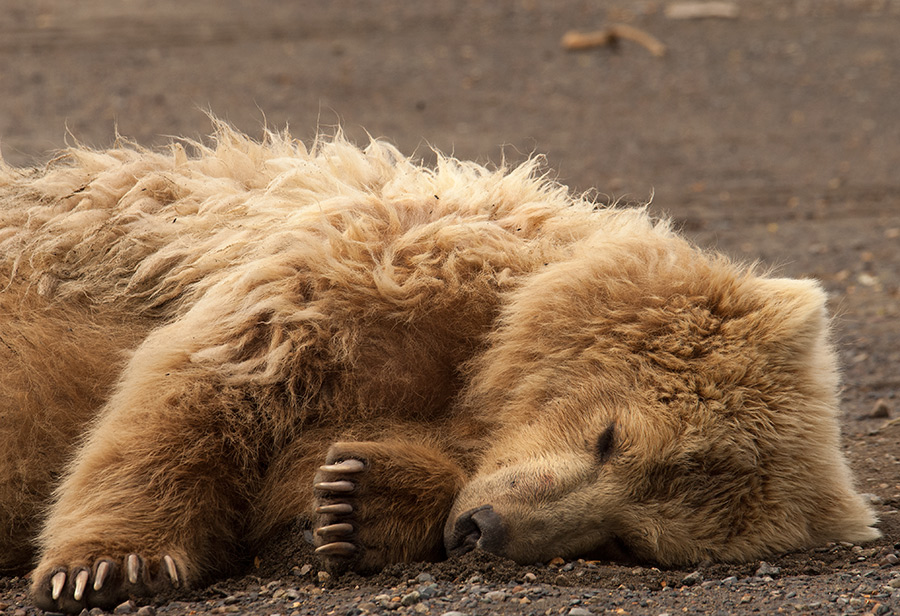 Coastal brown bears, benefiting from a richer diet that includes seafood,
can grow to be almost twice as large as inland bears (aka Grizzly Bear).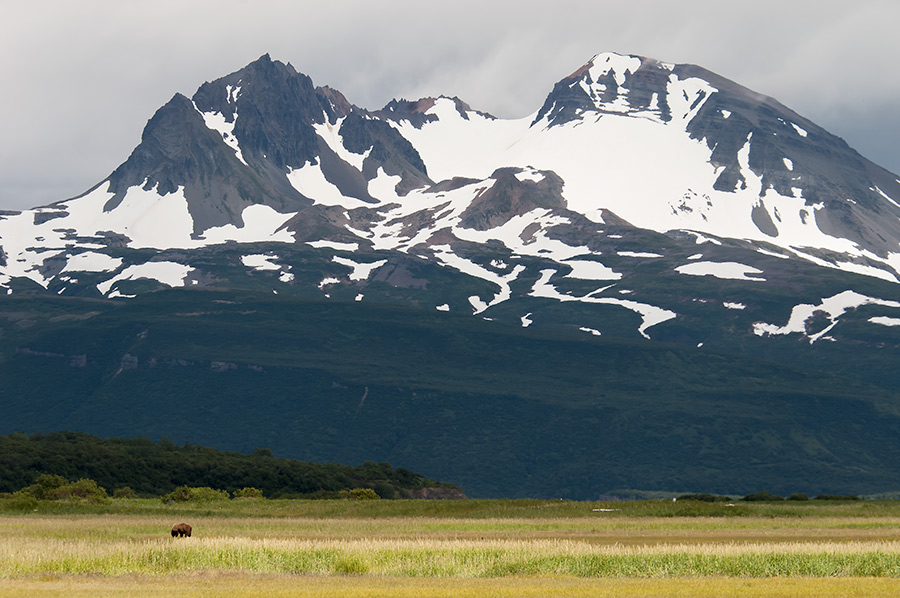 The overall scene at Hallo Bay, with a bear on the lower left.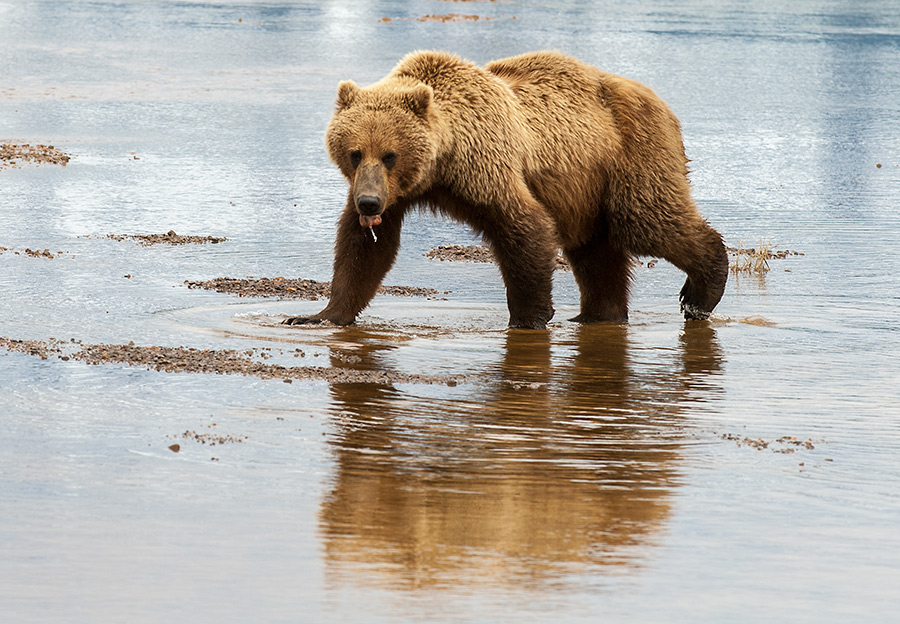 Brown bear in Katmai National Park.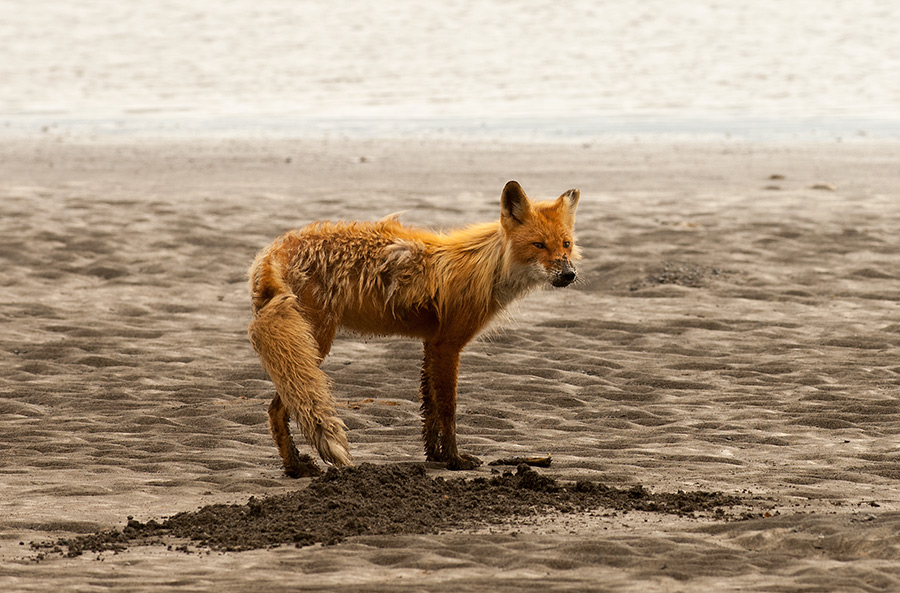 This wild fox is clamming in Hallo Bay.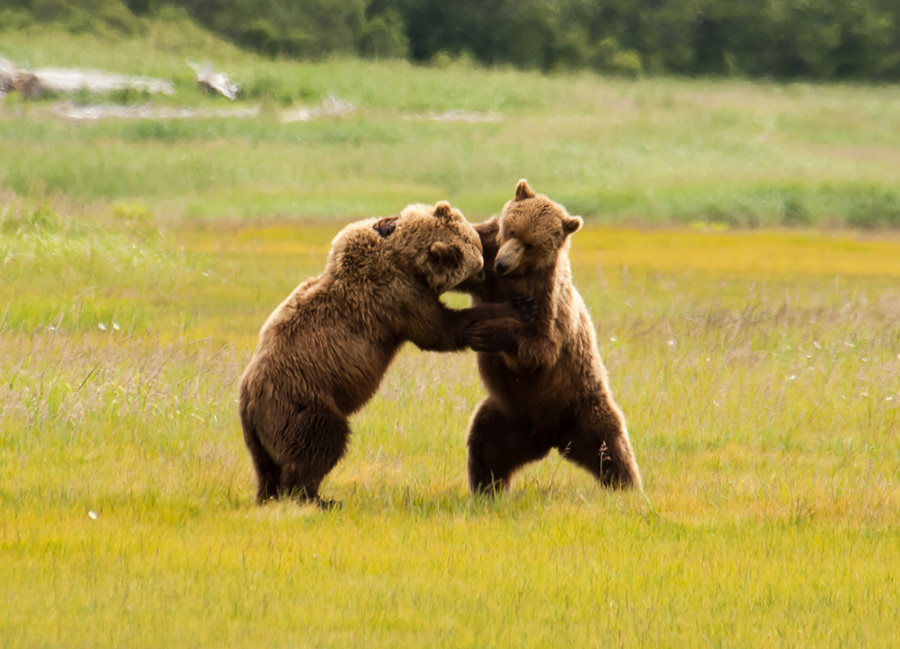 Two sibling brown bears begin a friendly wrestling match.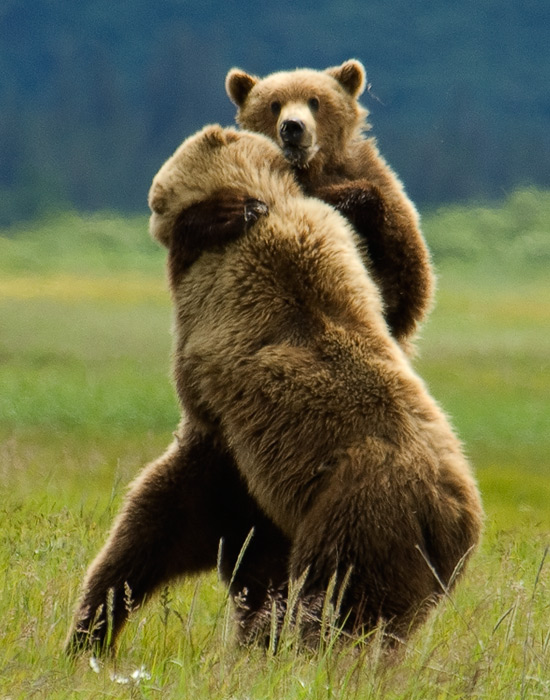 Brown Bear dance, shot handheld at 1/400th, f6.3 using a 400mm lens
(acting as an effective 600mm lens with a ~1.5x factor Nikon DX sensor).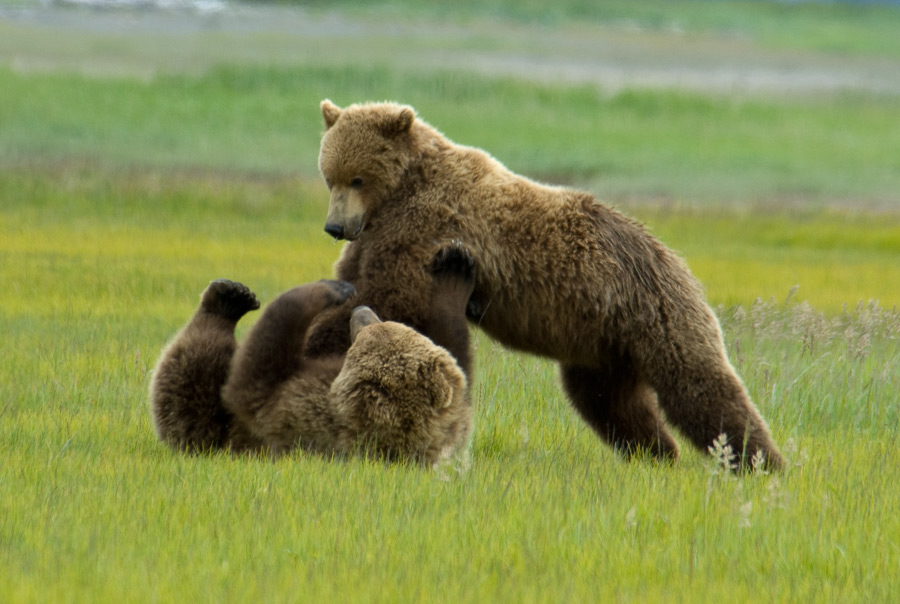 Brown Bears at play.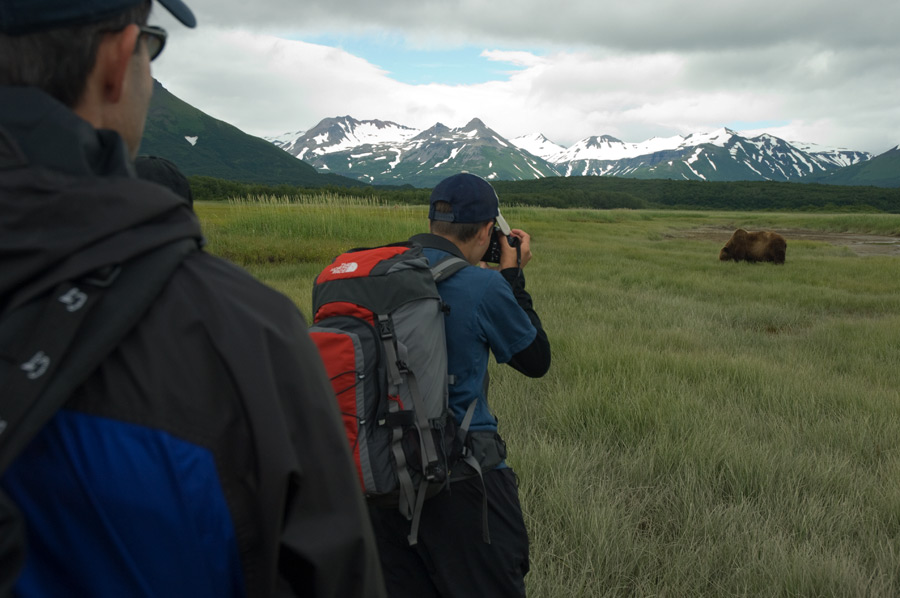 We quietly observed bears as a tight knit group.
We received excellent guidance from our experienced guide, Chris Day at Emerald Air Service.

Copyright 2021 John Miranda